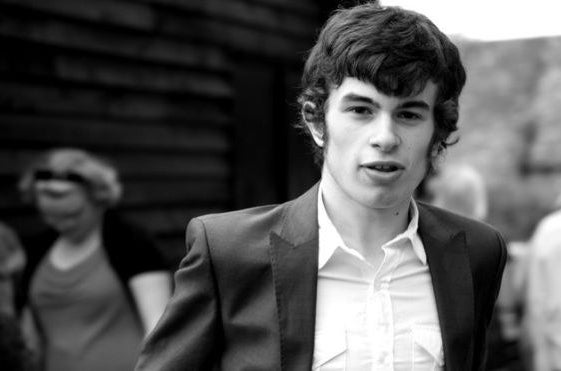 The chairman of an NHS trust that has been accused of failing to protect patients with mental illnesses or to properly investigate deaths at its facilities has resigned.
Mike Petter, chairman of Southern Health NHS Foundation, resigned on Thursday ahead of the publication of a report from the Care Quality Commission (CQC) on Friday which strongly criticised the trust for failing to respond to concerns about patient safety.
Southern Health provides community health and mental health and learning disability services across the south of England.
Petter said in a statement: "The trust has recently undergone a significant amount of scrutiny in some service areas and, given the challenges it faces, I feel it is appropriate for me to allow new board leadership to take forward the improvements."

Later on Friday, another governor, Mark Aspinall, resigned and said he was "disappointed by the apparent lack of drive and determination" at the trust.
The CQC report said Southern Health was not properly investigating serious incidents or recording serious concerns raised by staff, patients, and carers.

The report also said the trust failed to adopt safe bathing guidelines for two and a half years after the death of Connor Sparrowhawk, the 18-year-old who drowned in the bath while unattended in 2013. Sparrowhawk was epileptic and autistic, and had a learning disability. He died at Slade House in Oxfordshire, one of the trust's in-patient units for people with learning disabilities.
Sparrowhawk was checked on every 15 minutes by staff while he had his bath. Southern Health initially attributed the death to natural causes, but an independent report later found that the trust "failed to safeguard" against a possible emergency. The jury at an inquest in 2015 ruled that the trust had "contributed by neglect" to Sparrowhawk's death.

The CQC noted that a new protocol on safe showering and bathing for people with epilepsy was only "made available on the trust's intranet from 1 February 2016 and
was 'signed off' by the board during our inspection".
Sparrowhawk's mother, Sara, called for more resignations at Southern Health.
Elsewhere, the trust had a "poor understanding of the current risks in ward environments", the report said, and had failed to "make them safe for
patients". Where action was taken to resolve this, it was delayed and only done in response to concerns "repeatedly" raised by the CQC.
The CQC said that a low roof in one ward was "easily accessible" and added that patients had either fallen off it or used it to escape eight times between 2010 and 2015.
Luciana Berger, Labour's shadow mental health minister, said: "[It's] two years after the tragic death of Connor Sparrowhawk and Southern Health NHS Foundation Trust is still not adequately protecting the thousands of people in its care.
"For these failings to be allowed to continue is unacceptable. The lack of accountability, at the highest levels of the trust, is beyond the pale. How many more people need to be let down for action to be taken? For patients and their families, this latest action plan is simply too little too late. They need to see robust action and real accountability and they need to see it now."
Katrina Percy, CEO of Southern Health, said: "Today's CQC report sends a clear message to the leadership of the trust that more improvements must be delivered and as rapidly as possible. I want to reassure our patients, their families, and carers that I am absolutely focused on addressing the CQC's concerns and supporting our staff to provide the best care possible.
"As well as rightly highlighting areas of concern, I am pleased that the CQC recognises our staff's caring attitude to patients and the progress made in a number of units, including one of our community mental health teams, our mental health inpatient units, and our Child and Adolescent Mental Health services. This progress reflects the unwavering dedication of our staff, and my job is to make sure these improvements are now carried through consistently across all our services."
Earlier this year, the case of Matthew Garnett, a 15-year-old autistic boy who was kept for six months in a mental health facility against his family's wishes, raised the issue of the long-term detention of people with developmental disabilities.