The Biggest Rabbit In The World Has A Son Who's Going To Be Even Bigger
You don't see a family of four-foot long rabbits every day.
Meet Jeff. He's the one with the floppy ears.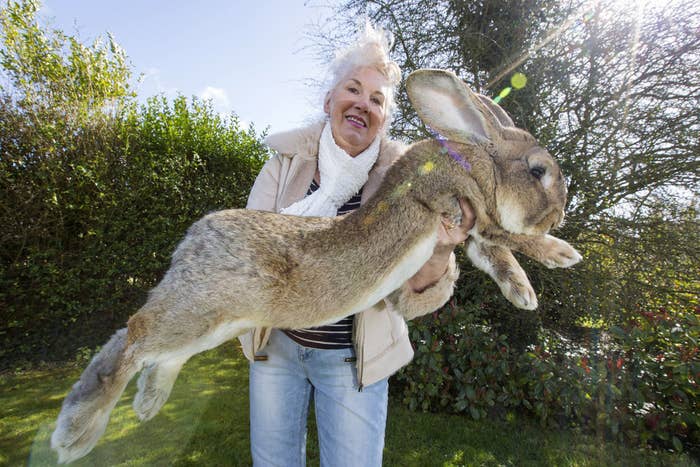 Measuring three feet and eight inches, he's on course to become the world's largest rabbit.
Why? Because his dad, Darius (here on the right) literally IS the world's biggest rabbit, according to the Guinness Book of World Records, measuring 4 feet and weighing 3 stone, 7 lbs.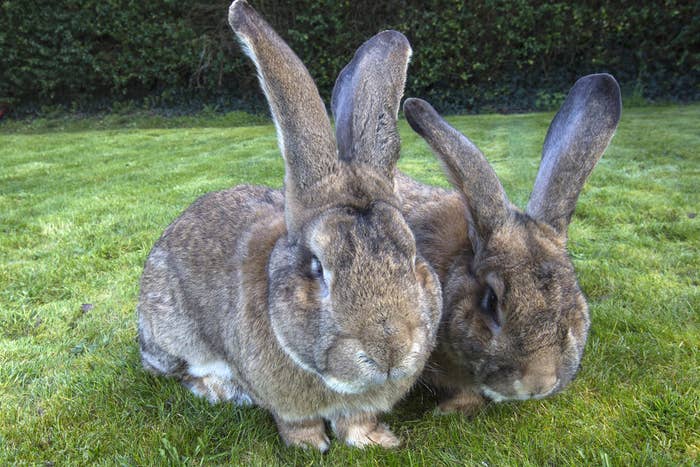 The owner of the giant continental rabbits, Annette Edwards, 63, from Bromsgrove, is convinced that Jeff – who has six months of growing to do – will be the bigger of the pair.
She told the Caters news agency: "Darius was always big but Jeff is huge considering he's still a baby. I'm expecting him to grow much bigger than his dad.
She said: "Although the pair of them are huge, they're the best animal friends I could ask for. They are both very laid back and chilled out – Jeff really takes after his Dad."
The only drawback with these majestic beasts is the cost: They get through 2,000 carrots and 700 apples a year, with an annual food bill of £5,000.
Can't get enough cute? Sign up for the BuzzFeed Animals newsletter and you'll get adorable animals posts three times a week!