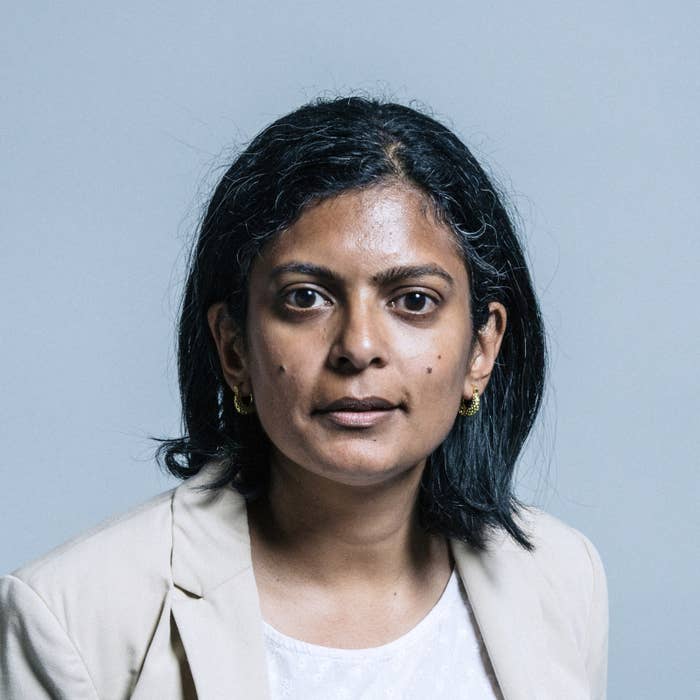 Police are investigating after suspicious packages were sent to four MPs with Muslim backgrounds, three of whom have said they received threatening and racist letters.
On Tuesday, Rupa Huq, the Labour MP for Ealing Central and Acton, was sent a package that police told her contained a "low-level" noxious substance. Her office was evacuated and one member of staff who opened the package was taken to hospital as a precautionary measure.
Mohammed Yasin, the Labour MP for Bedford, said that on Monday he received "an extremely offensive letter, which had a suspicious liquid substance on it." Two of Yasin's staff were sent to hospital as a precaution and were both discharged. The substance was found to be a "mild irritant", he said.
The other affected MPs are Rushanara Ali, MP for Bethnal Green, and Afzal Khan, MP for Gorton in Manchester.

A spokesperson for Metropolitan police said: "Police were called at 09:49am on Tuesday 13 March, to reports of a suspicious package.
"Specialist officers attended and accessed two packages. They have both been examined and deemed nonhazardous to health. The London Ambulance Service attended and took a man to hospital as a precaution. He has since been discharged."
Police said there were no reported injuries and inquiries are ongoing.
A Parliament spokesperson said in a statement: "Today two items of mail containing suspicious substances were investigated by the Met Police and was found not to be hazardous. The affected areas were temporarily cordoned off but no evacuation was necessary."
Huq confirmed on Twitter that she received a package containing an "irritant substance". An aide who opened the parcel went to hospital but has been discharged.
She also received a letter titled "Punish a Muslim Day", which exhorts people to commit acts of violence and abuse against Muslim people on 3 April.
The letter – which has not yet been linked to a particular anti-Muslim group – has been spotted in different parts of the UK and was discussed in Parliament yesterday after an urgent question was tabled.
Speaking in the debate on Monday, Huq said: "You do not have to have taught media studies or be a Muslim to have noticed that anti-Muslim sentiment is becoming quite common in much of our tabloid printed press.
"As well as dealing with the online platforms that spread this kind of hatred, will the Minister also have a word with her friends in the Tory press? These things feed people like those in Britain First and the English Defence League, one of whom has even made a video calling for my head."
Ali tweeted that she received the letter the same day she took part in the debate.
Yasin said in a statement: "An extremely offensive letter, which had a suspicious liquid substance on it, was sent to my Westminster office and opened by a member of my team yesterday lunchtime.
"The content of these vile letters has been widely reported – the text was abhorrent and the sending of them a despicable act which I condemn. Victims of any hate crime or attack such as this should contact the police straight away. I would like to thank all of those who have contacted me to enquire about my wellbeing and that of my team – we are quite well and undeterred from our work."

Afzal Khan received a suspicious package but had not received the racist circular letter. His office was evacuated as a precaution but the package was not opened.

"It is obviously worrying to be made to evacuate, but I am grateful that there was no danger. This will not in any way affect my work or my approach," he said in a statement.
"Clearly this is part of a pattern of Islamophobic behaviour with the 'punish a Muslim day' letter and leaflets that have been sent to Muslim MPs.
"I'm very grateful to the police and House of Commons staff who have been working efficiently to resolve this issue."