Mums Are Sharing Breastfeeding Selfies In Tribute To An Inspirational YouTuber Who Died
Sophie Emma Rose, who ran a YouTube channel aimed at normalising breastfeeding, died last week.
Sophie Emma Rose was a YouTuber known as Sophie's Joy, who passionately advocated the normalisation of breastfeeding. She died in a scooter accident in Thailand on Sunday.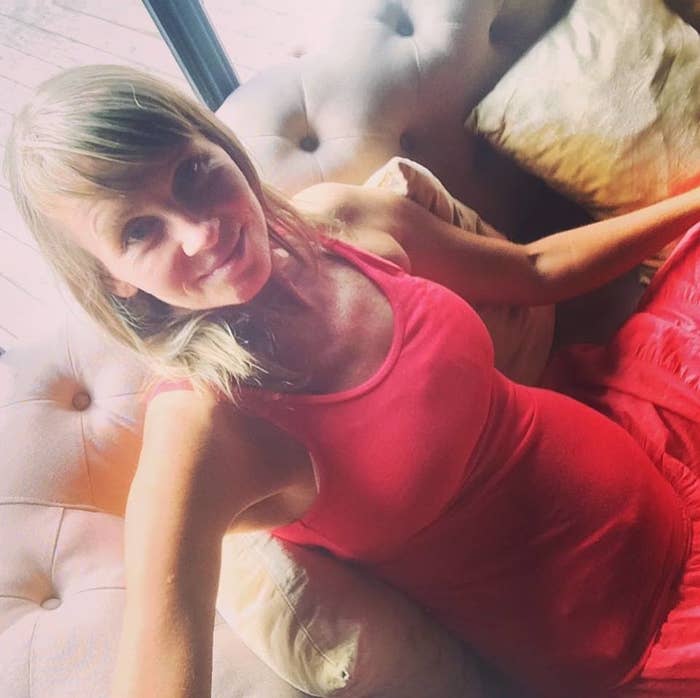 Rose, 41, who was six months pregnant with her second child, was originally from Lancashire and had settled in Phuket, Thailand, where she continued to make videos about various elements of breastfeeding and child development.
Rose breastfed her 4-year-old son, Shaye, and argued that women should feel confident about breastfeeding not just babies but toddlers and young children.
"I would love to live in a world where breastfeeding mothers didn't feel shame and felt they were able to feed wherever they wanted and there was no negative comments or repercussions," she said.
Rose's boyfriend, who was driving the scooter and was injured in the accident, said in an emotional video on Monday: "I am in total shock as I've lost the most precious person I had ever connected with."

A family friend has started a crowdfunding page to raise money for the family.

According to a report in The Lancet last year, the UK has the lowest rate of breastfeeding in the world: Just 0.5% of British mums breastfeed their baby after his or her first birthday.

Mums who were inspired by Rose's message have been flooding social media with photos of themselves breastfeeding to pay tribute to her.
One of them, Laura Jones, from Durham, told BuzzFeed News: "She will be a big miss. She was a huge breastfeeding advocate and my heart goes out to all of the family, and hopefully out of this horrible tragedy this will help raise awareness with breastfeeding and bring some positive press out of it all, as she would have wanted that."

Another, Paula Hubble Wynne, from Llanwrst in North Wales, said: "There is already an overwhelming lack of support for doing what breasts were made for – they are mammary glands after all! We are not 'brestapo' or nipple Nazis, a few of the terms used for pro-breastfeeders, just women feeding their offspring the way nature intended."
Samantha Leigh Hancox, from Huddersfield, said: "I would say generally I've not had any problems feeding in public. I've never had any negative comments or judgemental looks, which is awesome," but she said too many people "mummy-shame", which she felt was "disgusting."
However, she said that there was more information and support for breastfeeding mothers: "I think knowing the 'bad' parts actually really help as you know you're not the only one that's going through it and that it's normal."
Many other mums expressed their thanks to Rose on Twitter and Instagram, some posting breastfeeding selfies, or "brelfies."