The New York Times Asked For People's Stories Of "Petty Crime" In London And The Replies Are Hilarious
"Someone spoke to me on the Tube last week. Still haven't recovered."
It was just a normal Thursday morning when the New York Times innocently asked readers to contribute stories of petty crime in London.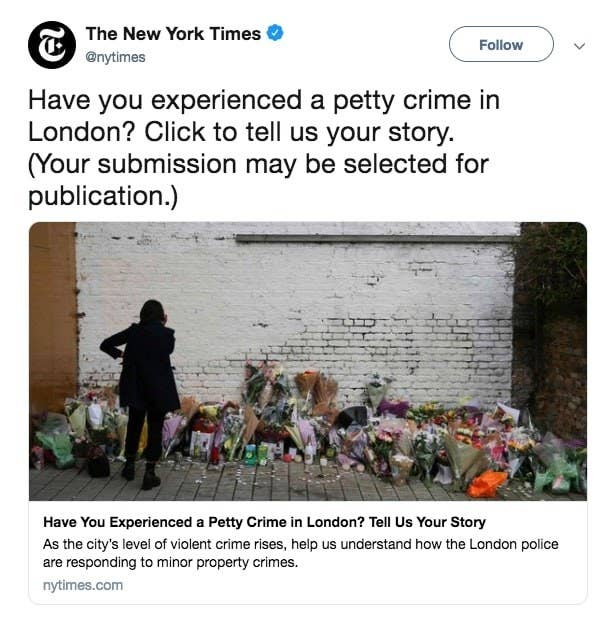 Do you think the replies were sincere and helpful? Or do you think the great British public massively took the piss?
Well, guess what.
Yup.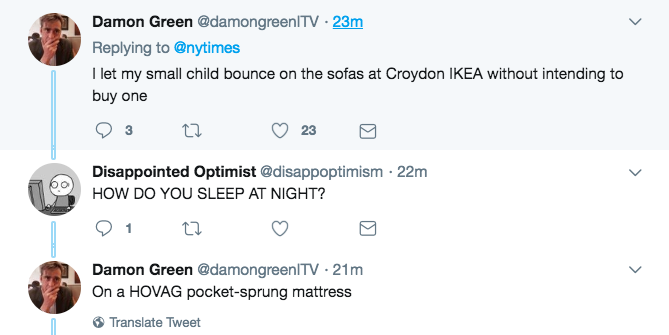 You will never guess what happened.
Reader, they took the piss and replied with all the most pettily British crimes that actually happen in the city.
There was a lot of Tube and train etiquette.
And film references.
And just general crime-ridden London life.
Oh dear.