The singer known as Lil' Chris, who rose to fame as a precocious teenager via Channel 4's Rock School, has been found dead. He was 24.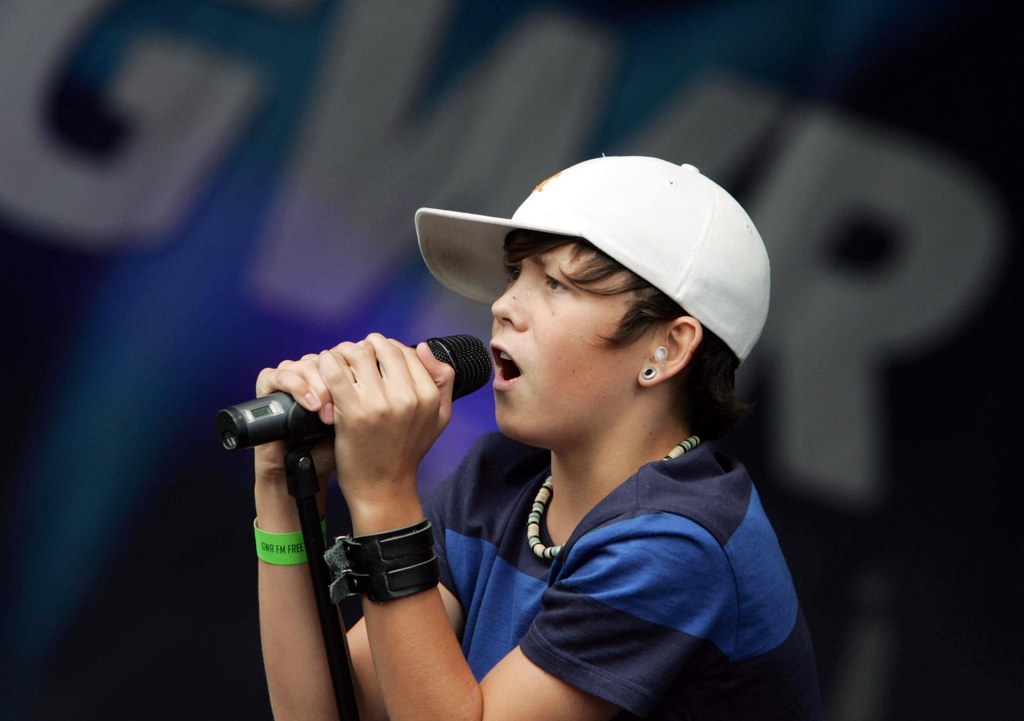 Suffolk police said this afternoon that they were investigating a death and it wasn't being treated as suspicious.
Hardman had his own TV show, Everybody Loves Lil' Chris, and starred in the 2012–3 West End musical Loserville.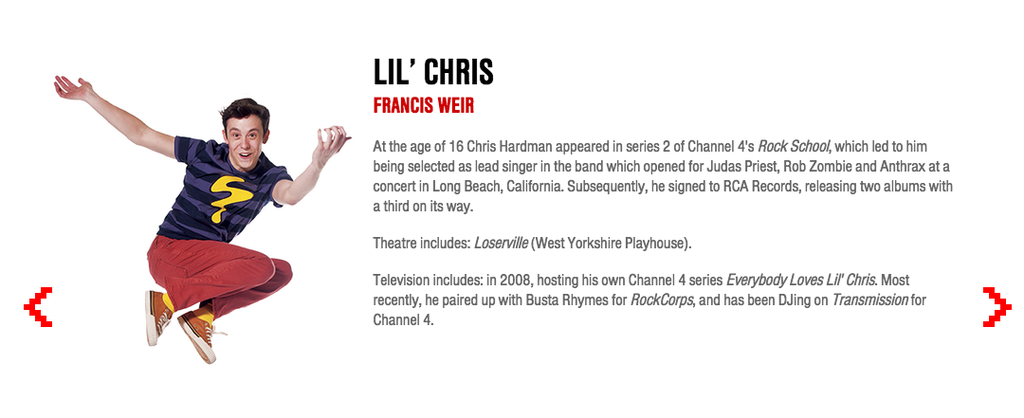 Rock School starred Gene Simmons of Kiss fame. It followed his attempts to put together a band of schoolchildren, like Jack Black's character in School of Rock.
Hardman was active on Twitter and wrote his last update on 18 March.
He had in recent weeks questioned whether he would continue his music career.
And had earlier mentioned his struggles with depression.
Fans, friends, and collaborators paid tribute to him on Twitter this afternoon.
Lil' Chris: 1990–2015
Hardman's family released a statement via Suffolk police on Tuesday 30 March. It said:
"Chris was a huge personality who will be missed by everyone who knew him.
"He was a hugely creative person who used this side of his personality to make others smile, to cheer people up, and to make others feel better. =If he wasn't bringing joy through music he was telling jokes or pulling pranks.
"He was the sunshine on a rainy day, and could make friends the minute he walked into a room, making everyone smile with his gorgeous, cheeky face.
"A real people person, he would always take the time to stop and talk, no matter who or when, and we are proud that he was so well thought of by all who knew him. So many commented on what a lovely, well brought up person he was, so polite and kind and a pleasure to know.
"Chris had struggled with mental health issues and depression in recent years. He was committed to helping others find better ways of overcoming this illness and publicly said he wished to find a cure. Despite this, his concern was always his family and his friends, whose happiness was his priority.
"Chris' funeral will be held in private for family and family friends only, by invitation only. Those attending are asked to wear green, which was Chris' favourite colour. If others would like to remember Chris by wearing green as a tribute, this is also welcomed."
Police confirmed that the the 24-year-old who suddenly died on Monday 23 March at 11.45AM has been formally identified as Hardman – no further details were released.