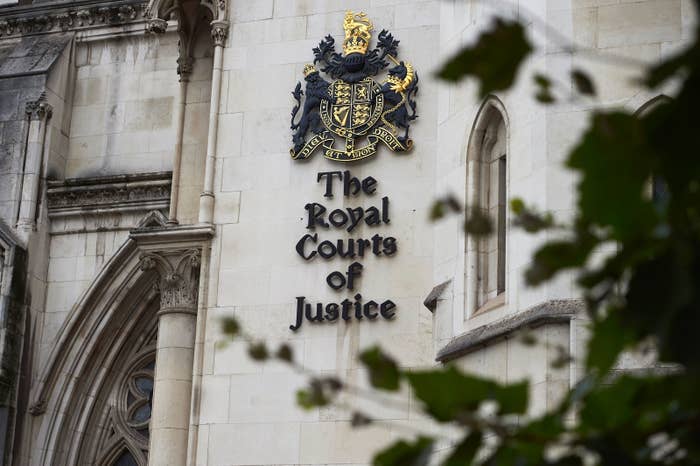 Vulnerable, marginalised, and disadvantaged people are having their human rights compromised as a result of cuts to legal aid, a charity has warned.
In a report released on Tuesday, Amnesty International says that it has become substantially more difficult for children, young people, migrants, and refugees to receive free legal representation since a major change to the way funding is granted.
The charity said that the Legal Aid, Sentencing and Punishment of Offenders (LASPO) Act 2012, which implemented substantial cuts to civil legal aid, was responsible for ushering in a two-tier justice system that is "open to those who can afford it, but increasingly closed to the poorest, most vulnerable and most in need of its protection."
The government says those who need legal aid can access it through the exceptional case funding system, but Amnesty said this did not act as the safety net it was designed to be.
The report, titled Cuts That Hurt, found:
– In the 12 months before LASPO came in, legal aid was granted in 925,000 cases but this dropped to 497,000 cases in the following 12 months, a 46% decline.
– Some areas saw legal aid almost completely removed from courtrooms and hearings. Before the cuts, more than 80,000 welfare cases received legal aid funding but this dropped to 145 afterwards, the report said.
– Housing cases receiving funding dropped by 50% and private family cases by 60%.

The cuts were made with the aim of bringing down the Ministry of Justice overall budget of £9.8 billion by £2 billion and discouraging unnecessary litigation.

But Amnesty said that the government acted with "insufficient regard for the potential negative and profound impacts on the protection of human rights in the UK."
"There is no dispute that fewer people can now access free legal help and representation in a wide range of cases; the government's own statistics bear this out," it said.
The charity spoke to 30 people between October 2015 and June 2016 who were not eligible for legal aid because of the cuts as well as 90 legal professionals and charities offering advice across the country.

One of them, Sarah (not her real name), is engaged in a private family law case concerning child access arrangements and has so far been unable to access any free legal advice. She feels worried and intimidated.
"I feel alone, like I've been left in the dark without anywhere to get help," she told the report's researchers.
"I'm scared about what that will mean for my kids. It's all taken a huge toll on me, it is incredibly stressful and that in turn has to impact on my children."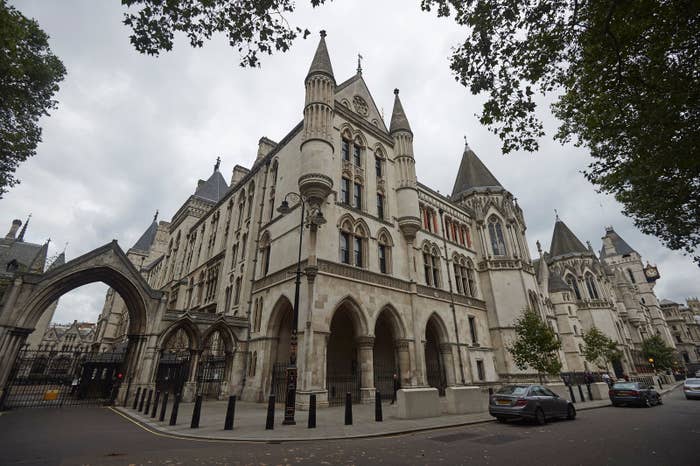 Another interviewee, David, who is from the Democratic Republic of Congo and in his early forties, was given refugee status in 2013. He's fighting to have his wife, children, and niece join him in the UK but is struggling to navigate the system on his own.
"I could not do this on my own. My case is complicated because I have to show why my niece needs to come. But she has no other family apart from us, the rest of her family were killed so she needs to be here. She needs to be with all of us.
"Without help I would have nothing. I would not have the chance to be with my family. Everyone should get help, you can't do this by yourself."
Alice Wyss, Amnesty International's UK researcher, said: "Cuts to legal aid imposed by this government have decimated access to justice and left thousands of the most vulnerable without essential legal advice and support.
"We are in danger of creating a two-tier civil justice system, open to those who can afford it, but increasingly closed to the poorest and most in need of its protection.
"From parents fighting for access to their children, to those trying to stay in the country they have grown up in, and to people with mental health problems at risk of homelessness, these cuts have hit the most vulnerable, the most."
Labour's shadow justice secretary, Richard Burgon, said: "It is high time the justice secretary initiated the promised review into civil legal aid cuts. Amnesty's report makes clear that this is yet another area of our justice system in which a crisis is unfolding.
"This government is denying access to justice to huge numbers of people across England and Wales and the worst-affected are the young and the vulnerable. We need to know when this review will start, how long it will take, and when its findings will be published.

"The justice secretary should make a concrete announcement now. Unless she does so, she is further adding to the impression that this Conservative government is ideologically opposed to legal aid, which we regard as the fourth pillar of our welfare state."

A Ministry of Justice spokesperson said: "We have a generous legal aid system – last year spending more than £1.5 billion on legal aid.
"We must ensure legal aid is sustainable and fair – both for those who need it and the taxpayer who pays for it. That is why we have made sure support remains available to the most vulnerable and in the most serious cases, and are taking action to ensure people can access the help they need."