Lawyers have warned that moves to revolutionise criminal courts with new "paperless" digital services are being undermined by systems that already can't cope with the volume of demand being placed on them.
With all courts in England and Wales due to go paperless by the end of March, BuzzFeed News has learned that the Ministry of Justice's secure email system, which lawyers now have to use as standard, has either been running slowly or not working at all for some users this month.

Digital screens, video links, and Wi-Fi connections have also not worked properly in new streamlined hearings designed to speed up the criminal justice process, lawyers have said.
The changes are part of a "digital revolution" in the courts, backed by a £700 million investment announced by then justice secretary Chris Grayling in 2014 and designed to save £100 million a year by 2019/20.

But senior lawyers have told BuzzFeed News that it's "only a matter of time" before the strain on digital systems causes a high-profile case to collapse.
One barrister, speaking on condition of anonymity, said: "It won't be too long before some really big trial is going to fall over as a result of the chaos in the system. Something is going to go catastrophically wrong. It's only not going wrong at the moment because of the goodwill of the people who work in the court."
Sir Brian Leveson, president of the Queen's Bench Division, has said he is "extremely concerned" by these setbacks and has asked the Ministry of Justice (MoJ) to report on the problems before Easter.
The London Criminal Courts Solicitors' Association said in a newsletter to its members that Leveson made the comments at a meeting of the criminal procedure rule committee this week.

In January, Leveson published the results of a review into efficiency in the criminal courts, which recommended the increased use of digital services.

The Criminal Bar Association of England and Wales is busy collecting examples of technology problems, which it plans to send to senior judiciary.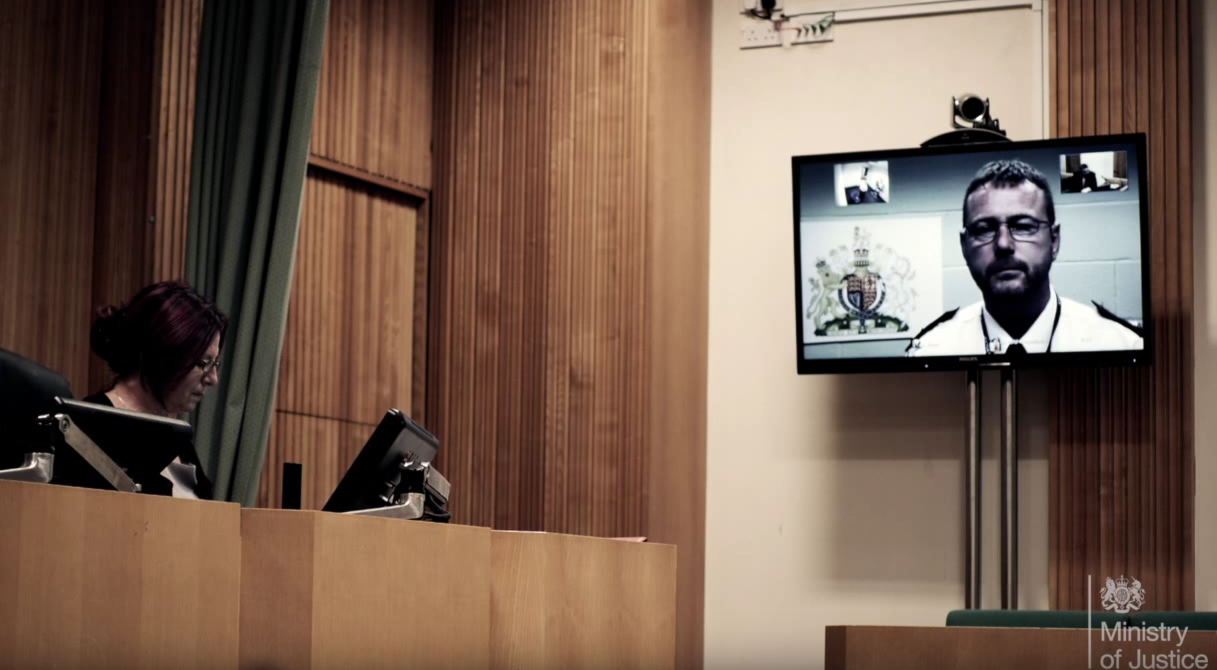 While it was previously optional, using the Criminal Justice Secure eMail service (CJSM) is now mandatory. It works in concert with the new Digital Case Service (DCS) a file manager designed to replace paper forms in courtrooms and allow defence and prosecution lawyers, as well as other agencies, to serve and check documents digitally. This is all part of a series of national reforms under the Better Case Management scheme.
But CJSM users have complained that the system is slow, suffers from an inadequate inbox capacity, and is liable to stop working altogether for people using the web-based version.
Another experienced barrister, who asked not to be named for fear of compromising their cases, told BuzzFeed News: "CJSM is an appallingly slow and unreliable service, which since its inception has regularly shut down for periods of 'maintenance' and, even when it is working, is next to useless due to the tiny capacity of its inbox, which means that a single large attachment can take you over capacity.
"There was nothing unexpected about people signing up for a service that you have told them they have to sign up for. That is surely the very definition of an expected event. It's not as if the CJSM servers have been infested with parasitic glowworms, or Barry Chuckle has bought and withheld the intellectual property rights to all email – those would be unexpected events."
On 9 March, after the MoJ had told lawyers they had to start using CJSM, its users received an email that said: "The Ministry of Justice would like to apologise to CJSM users accessing the service through the CJSM website for the current poor performance of the service.

"There has been a growth in usage of the service over the past few months beyond what was expected and over the last couple of months demand has outstripped the capacity of the service."
The email said that the MOJ was "taking steps to remedy the situation" and "increase the capacity", which would be in place within two months, before a "completely new service" is introduced within 18 months.
The email pointed out that the problem affected only people who used the webmail service via cjsm.net and suggested that anyone encountering problems could sync CJSM with a third-party email application such as Outlook, using a "POP3" account.
But some lawyers prefer to use webmail, believing it to be more secure than the POP3 option, which is routinely used to send emails directly to the native email apps on mobile devices.
Lawyers have taken to complaining about the email service on a daily basis:
CJSM users were told this week there was a "temporary hold" on adding new users as an additional data server was being added to cope with increased demand.
Philip Robertson, director of policy at the Bar Council, told BuzzFeed News: "We are aware that there have been some hiccups with the secure email system, and that barristers have been unable to make full use of it.
"Greater connectivity through digitisation is a great idea. Too much of our criminal justice system is mired in paperwork, and the government's decision last year to invest £700 million to fully digitise the courts was spot on. We hope that the problems with the secure email get ironed out soon so we can crack on and make progress with these reforms."
The CJSM service is provided by Vodafone, which in October had its contract renewed for another year – with an annual cost of £2.8 million.
In a procurement document published online, the MoJ said it couldn't put the service out to tender, because "the maturity and state of the underlying technology" hindered its ability to find another contractor before the end of the Vodafone deal.
At same time, lawyers have complained that other elements of the DCS file manager – including new pre-trial preparation hearings (PTPHs), which entail a single online form that can be filled out by both defence and prosecution ahead of the hearing – are failing and causing delays.
The new hearings are designed to speed up criminal justice and reduce the number of hearings by filtering out defendants who are likely to plead guilty at an earlier stage. But in recent weeks the technology has not always been running smoothly.
The court digitisation plans are just one element of a wide-ranging programme of reforms and investments to update criminal justice, which in many ways hasn't changed since the time of Dickens.

In his first speech as justice secretary, in 2015, Michael Gove poetically summed up the challenge: "Thinking of those huge bundles, those snowdrifts of paper held in place by delicate pink ribbons, indeed thinking of the mounds of paper forming palisades around the hard-pressed staff who try and bring some sense and order to the administration of justice, it is impossible not to wonder what century our courts are in."
As part of the same modernisation plans, 86 out of 460 courts and tribunal centres in England and Wales will shut before September 2017.
Wi-Fi has been installed in some criminal courts while 240 courts in total will have it by the end of this month.
Meanwhile iPads and large digital screens have already been introduced in nine pilot courts across the UK since October, with prosecutors accessing their files digitally, such as case management forms and bail documentation.
A Ministry of Justice spokesperson said: "We are committed to creating a modern court system that can deliver swift and certain justice. That is why we are spending a record £700 million to improve the courts and tribunal service.
"This investment will help us get rid of our outdated paper-based system, and create a digital and modern public service."
The ministry pointed out that while the service was running slower than normal, it remained secure, and said that users were offered an "alternative version of the system" while the problems persisted.
Digital problems have occurred in civil law too. In January, Michael Gove apologised after it emerged that 17,000 people who settled for divorce may have to go through the process again because an electronic form had been miscalculating the value of assets.
Unlike in criminal law, however, the digital divorce form is optional and the paper forms are still in use.