At Least 26 People Have Died And Thousands Await Rescue After A Dam Burst In Laos
The Xepian-Xe Nam Noy hydropower dam collapsed on Monday evening in the southeastern part of the east Asian country.
A rescue and relief operation is underway in Laos after a hydroelectric dam burst on Monday, leaving at least 26 people dead, more than 100 missing, and more than 3,000 people waiting to be rescued.
Thongloun Sisoulith, Laos prime minister, confirmed that 131 people remain missing in a televised press conference on Wednesday, two days after the disaster.
The Vientiane Times reported, citing local district governor Bounhom Phommasane, that 2,800 people had been rescued and 3,000 more are waiting to be rescued.
He told the paper: "A second step for us will be to recover and identify the deceased, but for now we hurry to find those who are still alive in the area."
Earlier reports had said that hundreds of people were unaccounted for.
The Xepian-Xe Nam Noy dam in Sanamxay, Attapeu province, close to the Cambodian border, failed at 8 p.m. on Monday local time, submerging six villages in more than 5 million cubic feet of water.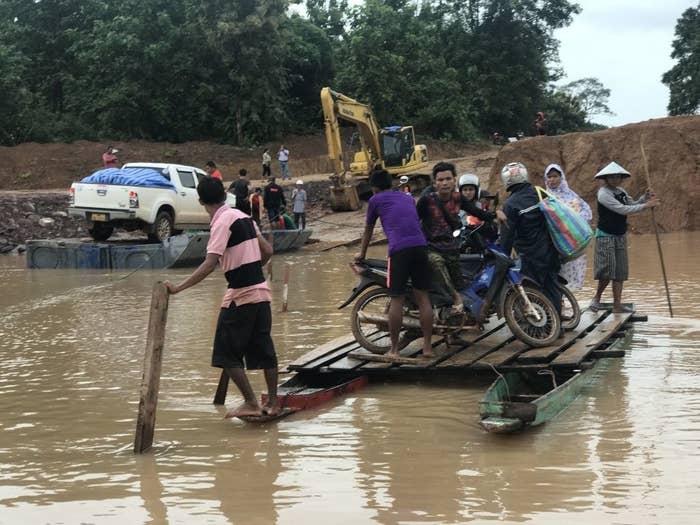 Pictures posted to social media show entire rows of houses submerged in water and people clambering onto crowded lifeboats.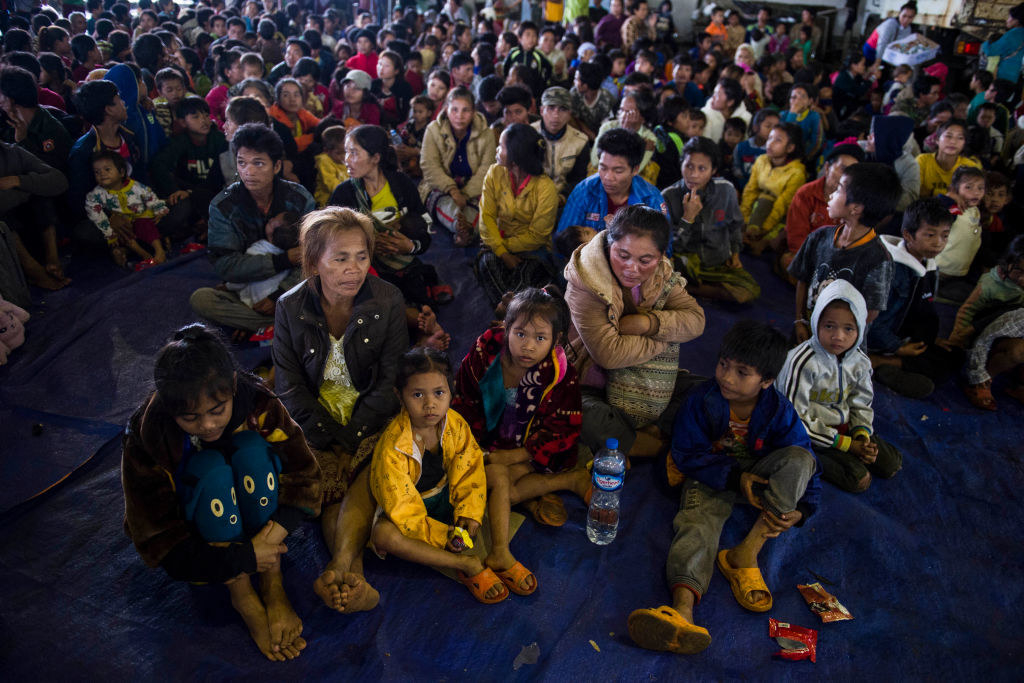 According to the website of the company that owns the dam — a joint Korea–Laos project that was still under construction — the dam was designed to export 90% of the power it generates to Thailand.
Still a communist country, Laos has long attempted to generate additional funds by selling power to neighbouring countries through a series of hydropower projects.
As of 2017, the country had 46 schemes completed with 54 more planned, as part of its bid to become "the battery of Southeast Asia."
International Rivers, a group that campaigns to protect people affected by dams, raised concerns about this kind of hydropower scheme.
In an email to Reuters, a spokesperson said that the Laos dam collapse "shows the inadequacy of warning systems for the dam construction and operations.
"The warning appeared to come very late and was ineffective in ensuring people had advance notice to ensure their safety and that of their families."