Jose Mourinho Just Joined Manchester United But Looked A Bit Pissed Off
Cheer up, love.
So to the SHOCK and SURPRISE of everyone who follows football, wildly successful referee-baiting mind game expert Jose Mourinho has been appointed Manchester United's new manager following the sacking of Louis van Gaal last week.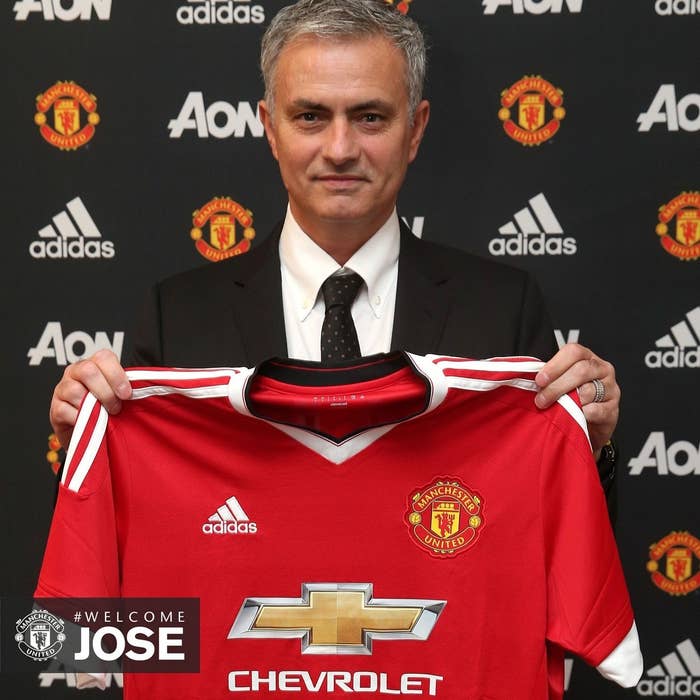 The former Chelsea and Real Madrid boss has signed a three-year deal, with the option of staying until 2020. News of Mourinho's impending appointment was leaked to the media within hours of United winning the FA Cup last weekend – Van Gaal only found out he was about to be sacked when his wife read about it on the BBC Sport website.
But here's a question: For someone reportedly earning about £10 million a year, why does Mourinho look so pissed off?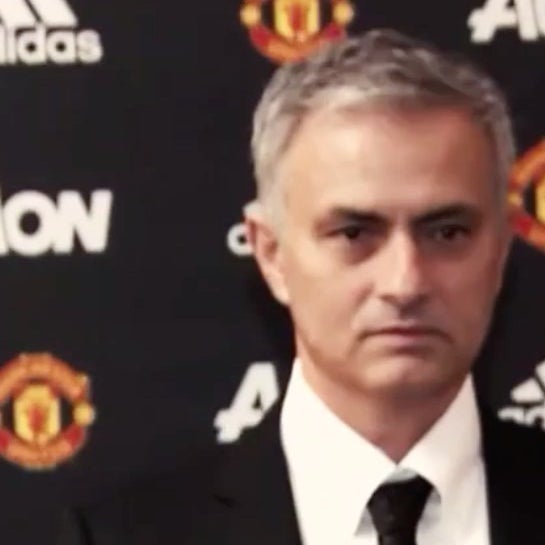 He looked particularly awkward.

Chelsea fans speculated that he'd been taken hostage.

Mourinho joined Instagram for the occasion, posting a picture of the front page of his lucrative contract.
And we learned that the Special One has a portrait of himself on this office wall.
The appointment prompted some superb reporting on Sky News: "I'm not sure if it's symbolic or not," a reporter said, "but there's a big fox walking across the car park here at Manchester United."