There is controversy over how the UK should respond to the death of King Abdullah of Saudi Arabia, who died on Thursday. But one of the most popular stories being told about him in the UK involves our queen.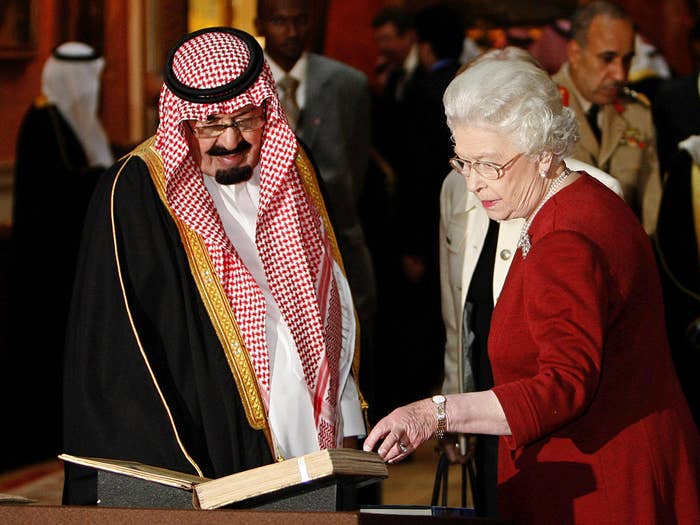 As recalled by former Saudi ambassador Sherard Cowper-Coles in his book Ever the Diplomat, and shared widely on Twitter on Friday, the king – then a crown prince – visited Balmoral for lunch one day back in 1998...
The key bit:
After lunch, the Queen had asked her royal guest whether he would like a tour of the estate... The royal Land Rovers were drawn up in front of the castle. As instructed, the Crown Prince climbed into the front seat opf the Land Rover, with his interpreter in the seat behind. To his surprise, the Queen climbed into the driving seat, turned the ignition and drove off.
Crucially, Cowper-Coles says this anecdote was told to him by both the Queen and Abdullah later on. And it's corroborated by this person: