Black and ethnic minority, LGBT, and disabled children who are sexually exploited are being overlooked because they don't fit into traditional stereotypes of victims, according to a new report.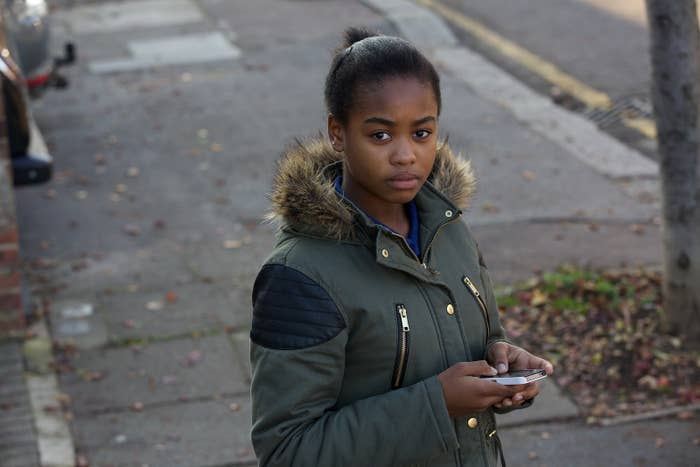 In a report released on Friday, children's charity Barnardo's said victims of child sexual abuse (CSE) have been commonly thought of as white, female, from underprivileged backgrounds, and heterosexual.
In 2014 it was revealed in that at least 1,400 children, some as young as 11, were subjected to sexual abuse in Rotherham, South Yorkshire, between 1997 and 2003. In court cases and media coverage on the Rotherham scandal, as well as elsewhere in the country, British Asian men were said to have been "preying" on young white girls.
"While some victims and children [around the country] at risk do meet this description," the Barnardo's report said, "assumptions can prevent the identification of other children who do not fit the stereotype."
The report, Not on the Radar, is based on the charity's frontline work and a series of roundtables. It found that:
* Societal values surrounding masculinity have "masked" the fact that boys and young men can be victims of CSE and are sometimes abused by members of gangs or their own family

* Some children and young people fear reporting CSE because of fears they will be outed as homosexual, particularly in communities where homophobia is commonplace
* Fearing a lack of acceptance regarding their sexuality, LGBT young people are seeking support from groups of adults online and in public, in areas such as "cruising grounds", putting them at risk of exploitation
* Children with a disability are three times more likely to be abused than those without
The report called on education, healthcare, and social work professionals to look outside the stereotyped ideas of CSE victims and consider, for example, whether a 12-year-old boy hanging out with a grown man should be considered normal, and ask, "If this was a girl, would I think the same way?"
Barnardo's also called for healthy LGBT relationships to be taught about and discussed in schools so children know what an abusive relationship looks like.
Barnardo's CEO Javed Khan wrote in the report: "I welcome recent political leadership and media attention on this vital issue. However, in many cases victims are portrayed as almost exclusively white, female and heterosexual. This is of course, far from a true reflection of those at risk.
"Evidence from our own frontline services, as well as academic research, clearly shows that boys and young men; children identifying as lesbian, gay, bisexual or trans; and children from ethnic monitories are at risk. We also know that some children are particularly vulnerable to being sexually exploited, such as those with a disability."
Karen Bradley, the minister for preventing abuse, said: "We must do all we can to make sure that a child's vulnerability is never overlooked or ignored because they don't meet a certain stereotype.
"This report provides all practitioners with a critical insight into how perceptions can influence the responses to child sexual exploitation. We will continue to work closely with charities, police, local and health authorities to make sure that all children at risk of abuse are identified - regardless of their sexuality, gender identity, ethnicity, faith or disability – and that perpetrators are brought to justice."