This is Winnie Blagden, who turns 100 on May 31. She lives in a care home in Sheffield and has lost touch with the outside world and has no surviving friends or family.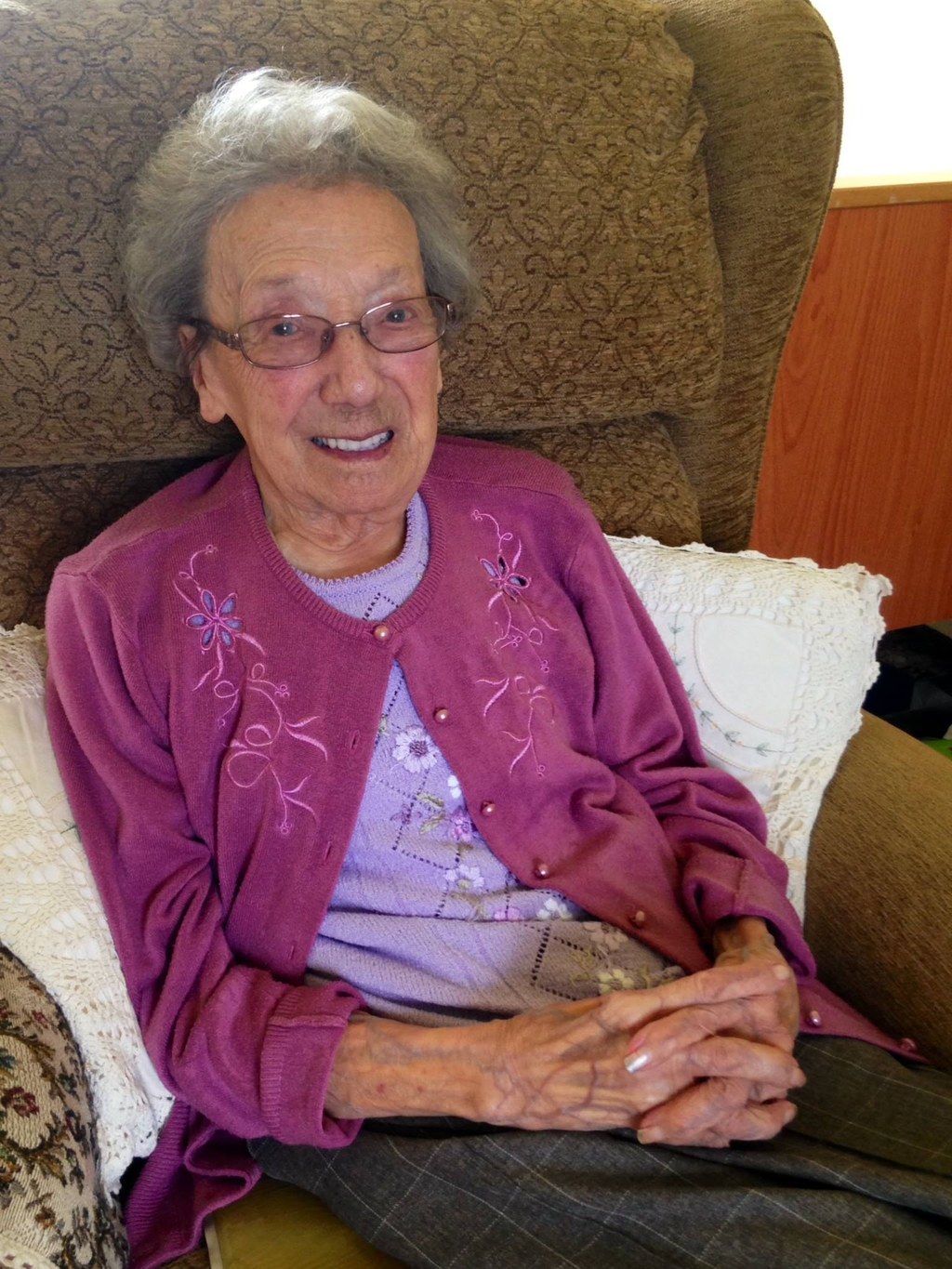 Winnie is a widow and had no children – the only regular contact she has is with her carers.
But after an appeal on BBC Radio Sheffield, cards and presents are starting to arrive from around the world.
Sue Pinder, who runs the care agency that provides the carers who look after Winnie, contacted BBC Sheffield to ask if the 99-year-old could have a tour of the studios.
Instead, the station turned up and spoke to her about what she was doing for her birthday. She said:
I don't know yet. I get well looked after, with all these carers who come and look after me, they've got to know me, they come fussing. I've been happy enough.

It's a big achievement [getting to 100]. You know, if you've no family and someone's good enough to come and be around [and look after] you like that, I've had nothing to grumble about really.
The radio station put Winnie's story on its Facebook page on Tuesday, where the the post has now been shared more than 40,000 times and been viewed an estimated 2.5 million times, the station said.
So far Winnie has been offered a chauffeur-driven limousine for the day and for a cabaret act to come and perform for her. One company offered to send a vintage china teacup and saucer set and cards have been sent from across the UK and even from Australia and the US.
A pizza company has said it would provide food for the celebration and Jameson's Cafe & Tea Rooms has offered to make a birthday cake.
Serenta Homecare has been posting birthday wishes on its Facebook page.
The BBC is helping to gather the cards and presents, which are expected to arrive in large numbers today and tomorrow, as well as help to organise a party for for Winnie.
Sue Pinder told the station:
It will mean the world to her, she's just a normal person. She never moans, the carers look after her, they're her family. To think that people have taken five or ten minutes and get a card for Winnie or reply to her on Facebook is wonderful.
Cards for Winnie should be sent to BBC Radio Sheffield, 54 Shoreham Street, Sheffield, S1 4RS.