18 People Have Been Convicted For The Sexual Abuse Of Vulnerable Girls And Young Women
The gang, mostly men of Asian heritage, were convicted for the grooming, abuse, and rape of women and girls in Newcastle as young as 15.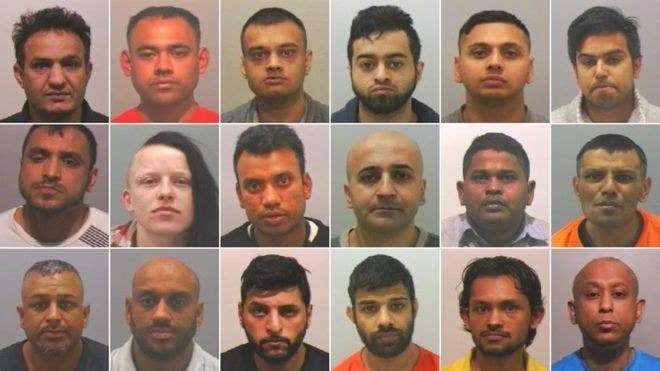 A gang that drugged, systematically groomed, sexually assaulted and raped vulnerable girls over a number of years have been convicted of a wide range of offences, in one of the biggest cases of its kind.
The gang, 17 men and one woman all aged in their thirties and forties, have been convicted at the culmination of a series of trials dating back to 2015.
Due to the weight of evidence, the gang were convicted in four separate trials involving 26 defendants – mostly of Asian heritage – and more than 100 charges stretching back to October 2015. Three of the gang have received jail terms; the rest will be sentenced next month.
The case can only be reported now that the final trial, which ended on Wednesday at Newcastle crown court, has concluded and all the gang have either been convicted or acquitted.
The offenders, some of whom were related or were childhood friends, abused 13 victims aged between 15 and 25 from 2010 to 2014.
The victims were given drugs and alcohol at parties referred to as "sessions". The men would threaten the victims with violence if they didn't take part in sexual activity, the court heard. Several victims were raped and abused while incapacitated.
The abuse took place partly at a tower block in Newcastle's West End district where one teenager said she was raped three times.
The convicted offenders, arrested as a result of Operation Shelter, include:

– Abdul Sabe, 40, who pleaded guilty on Wednesday to drug possession and was convicted of conspiring to sexually assault, trafficking for sexual exploitation, two counts of drug supply, and conspiring to incite prostitution for gain. He is yet to be sentenced.
– Habibur Rahman, 34, who pleaded guilty Wednesday to drug supply and conspiracy to incite prostitution. He was convicted of of rape and six counts of drug supply, three counts of trafficking for sexual exploitation, one count of human trafficking, and two counts of conspiring to incite prostitution. He is also yet to be sentenced.
– Saiful Islam, 35, who was convicted of rape and drug supply in the 2015 trial and sentenced to 10 years in prison.
– Yasser Hussein, 28, who was convicted of assault by beating, intimidation, allowing premises to be used for drug supply, and conspiracy to use prostitution for gain, also in 2015. He was sentenced to two years in prison.
– Carolann Gallon, 22, the only woman to be charged, who pleaded guilty in April 2017 to three counts of human trafficking and awaits sentencing.
Northumbria police were initially tipped off in late 2013 before launching Operation Sanctuary, an umbrella operation linking all anti-sexual-exploitation policework in the region.

The operation has cost more than £8 million over three and a half years, has had 50 officers attached to it, and has led to the arrest of 461 men and the prosecution of 93, who between them have been sentenced to more than 300 years.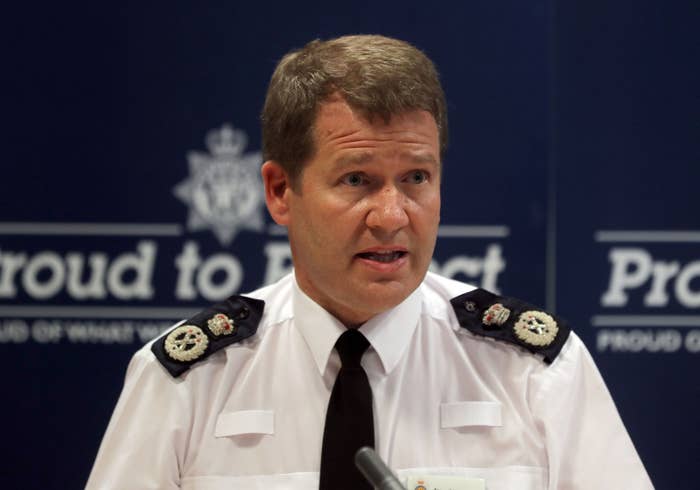 Steve Ashman, the chief constable of Northumbria police, told a press conference in Newcastle on Wednesday afternoon that tackling sexual exploitation of vulnerable people was "the challenge of our generation" and said it was vital for attitudes that led to such abuse to be stamped out in every community.
"It has to become socially unacceptable in every community to behave in this way," he said. "Given the number of men we have arrested, 461 in total, clearly somewhere along the line something has gone wrong if it's become acceptable to entice through alcohol, drugs, or just through bullying and violence, vulnerable people into sex. This behaviour should never be tolerated."
The case has clear echoes of similar cases, including ones in Rochdale and Rotherham, where police uncovered the longstanding abuse of vulnerable young girls by gangs of men mostly of British-Asian heritage.
Referring to allegations that police forces failed to fully investigate those allegations of sexual exploitation because of political correctness, Ashman said:
"There has been no political correctness here. These are criminals and there has been no hesitation in arresting them and targeting them with all the means at our disposal."
He added: "It is for individual communities perhaps to ask themselves whether they are doing all they can to eradicate such attitudes and behaviour so that the stigma and shame attached to such people prevents [abuse] from rearing its head again."
Controversially, as part of their investigations, police paid £9,680 to a convicted child rapist who acted as an informant. Named only as XY, the informant told the court that he was asked to "find out what was going on" with "Asian grooming gangs".
XY, a British-Asian man in his thirties who has 53 convictions to his name and spent years in jail for the rape of a 15-year-old girl, attended some parties where the offences were taking place and told the police the details.
Nazir Afzal OBE, the former senior crown prosecutor for the North West who brought charges against the Rochdale sexual grooming gang in 2012, told BuzzFeed News it was a "poor decision" for the police to use a paedophile in this way.
Referring to the XY controversy, Ashman told the press conference: "As unpalatable as this is and it is to me, as a man, as a human being, as a father, it's difficult for me to get my head round. But we have to step into a murky, dangerous, and shadowy world, and the people who are going to provide us with this information that will protect victims is not the postmaster or the district nurse.
"They are the very people who may well have committed these vile acts. That will come as a surprise to some but not all. I'm left thinking if you'd expect me to do nothing that I'm going to disappoint you. We're going to do everything within the law."
Afzal also said steps could have been taken to prevent the abuse:
"Of course I welcome the convictions of these predators and pay tribute to the courageous victims who supported the prosecution.
"There were clearly opportunities to stop this abuse earlier which weren't taken. That mirrors my experience in the Rochdale investigation and dozens of others. It demonstrates that prevention is more important than prosecution. These victims have had to endure multiple abuse and multiple failings of those who are tasked with safeguarding them."
A parliamentary report in 2014 into child sexual exploitation found that far from being an isolated case, the Rotherham scandal was part of a widespread national problem.
Newcastle's safeguarding children's board and safeguarding adults' board ordered a review into the abuse uncovered by Operation Shelter in 2015. Retired barrister David Spicer will lead the inquiry, which is expected to report in December.