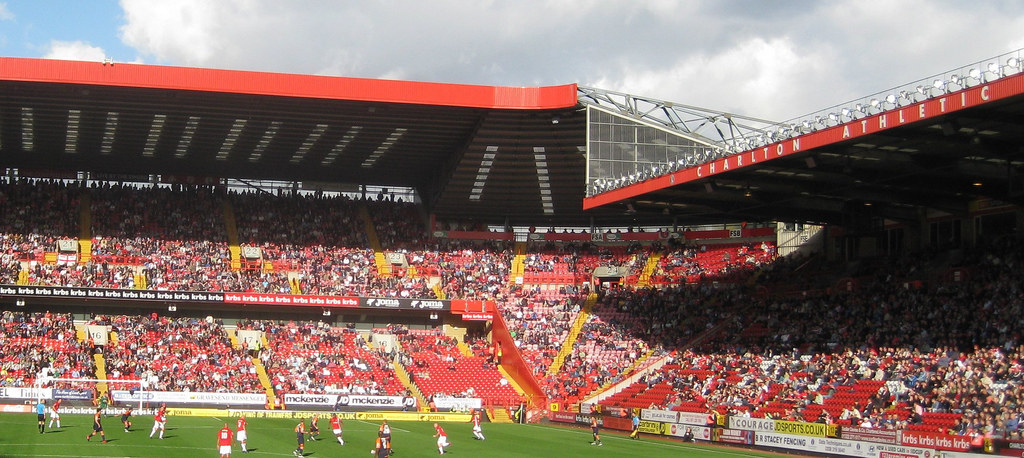 A football club has come under fire from supporters for telling a fan they could only collect their season ticket if they agreed to not criticise the club or its employees on social media.
Charlton Athletic FC wrote to a season ticket–holder who had recently made comments about the club it felt were "not particularly constructive".
In the letter the club's duty safety officer, Cliff Eages, wrote: "Whilst we recognise that that everyone is entitled to their own personal opinion, it is not helpful when inflammatory opinions are posted on such websites.
"As a result is has been decided that your season ticket will be allocated to you, in person by myself at the club by mutual appointment."
It continued: "I need to advise you that the granting of your season ticket will be 'conditional' and subject to you signing an 'Agreed Behaviour Contract (ABC)' which will request that you refrain from posting derogatory or inflammatory comments regarding the club on any social media websites."
Charlton's fans have been strongly voicing concerns about the direction of the club ever since the Belgian businessman Roland Duchâtelet bought it in January 2014.
Several supporters' groups have led protests against his ownership, as the club fell to the bottom three of the Championship table last season and was relegated into League 1.
A photo of the letter, dated 2 August, was posted on Twitter by Charlton fan James Maddison, a friend of the person who received it. Maddison said the club was "blackmailing" its fans to get them to stop protesting.
Another Addicks fan, Darryl Chamberlain, told BuzzFeed News: "I think Roland Duchâtelet and Katrien Meire [the club's CEO] are happy to alienate Charlton's fanbase.

"Meire's said in past interviews that she doesn't care what older fans think. If someone had said something sexist or threatening, they would surely have been banned outright.
"So it's bizarre that someone would be hauled in and asked to sign a contract. But Duchâtelet and Meire don't care. They have a project to remake Charlton – nobody's quite sure what into – and if it drives away fans that have worshipped the badge for decades, they don't care."
Some fans have refused to renew their season tickets this season and will instead only follow the team away from home. Others have bought the ticket but refuse to attend home games.
A Charlton fan who is refusing to buy tickets and asked to remain anonymous said: "A few of my friends have brought season tickets and they have said they will not be attending, because like me they believe it's wrong that they should blackmail supporters and dictate what we put on social media because they don't want the club to look worse than what they already are."
The club sent BuzzFeed News a lengthy statement that said the club met the recipient of the letter to discuss allegedly abusive tweets. The supporter apologised, the club said, and agreed to change his behaviour in future and was handed his season ticket.
Charlton said the letter was only sent to one supporter, "relating to their continued inappropriate behaviour towards members of staff on Charlton's official social media accounts and foul and abusive language captured on stadium cameras".
The statement said: "On Thursday 11 August 2016, the individual was called by the club to arrange a meeting to discuss foul and abusive messages directed towards staff, both in person and via Charlton's official social media channels.
"The meeting ended amicably and, as he appeared sincere in his apology, the club handed the individual his 2016/17 season ticket and he was not asked to sign an Agreed Behavioural Contract.

"Charlton wish to emphasise that we encourage supporters to engage with the club, but like any other football club, will not tolerate abusive and threatening behaviour."