Ever been invited to a party but you couldn't make it? Ever been BILLED for your non-attendance? Five-year-old Alex Nash just was and his dad's not happy.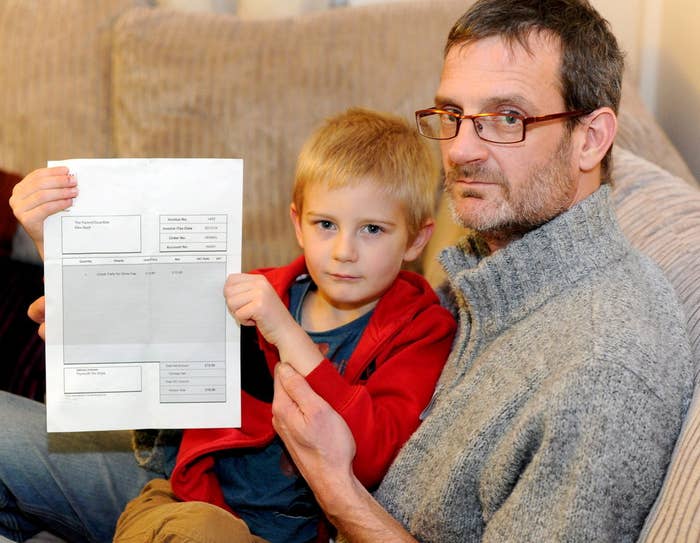 Then on 15 January this was put in Alex's schoolbag by a teacher at the request of the birthday boy's mum. Derek said he "thought it was a joke" at first.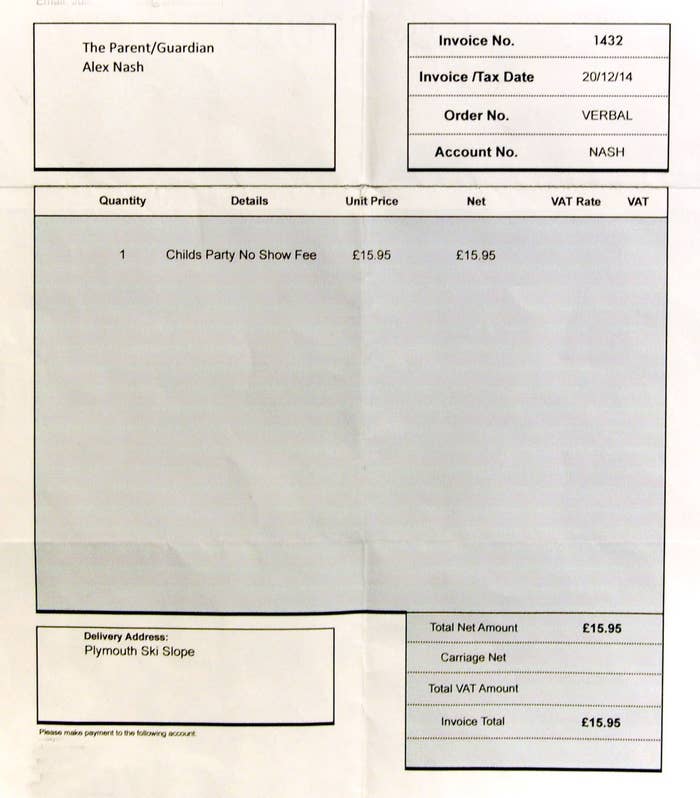 Derek said the school "couldn't apologise enough that one of the teachers had passed this on", and said that the headteacher would "remind staff this is a breach of protocol".
Derek visited the birthday boy's family to complain and said he wouldn't be paying up:
When she [the boy's mum] answered the door I told her I had found the invoice in my son's school bag and that I wasn't happy about it. I told her I would not be paying her the money.

I told her she should have spoken to me first and not put the invoice in my son's school bag.

I would have sympathised with her about the cost of Alex not showing up, but I just can't believe the way she has gone around it.
Nash claims that the birthday boy's parents have threatened to take the case to court, the Herald reported.
A Facebook conversation between Alex's mum, Tanya Walsh, and the mum of the boy who had the birthday party, Julie Lawrence, can be seen at Scotsman.com.
In a heated row, Walsh tried to defuse the situation and "settle this amicably", only for Lawrence to insist that she pays the money owed.
Walsh countered with "I'm not paying for something we didn't use", adding that it costs £60 to register a case at the small claims court, £44 more than the pair are disputing.
But Lawrence was adamant: She said she was "rattled" when Derek Nash, Alex's dad, turned up at her doorstep saying he wouldn't pay.
Walsh had the last word (so far): "If you had come up to us the first day back and explained about the money, then I could have explained about Alex, then maybe we could have sorted something out. Instead you send an invoice."