An electrical fire on Wednesday left large parts of central London shrouded in darkness overnight.
The power cut was the result of an earlier electrical fire near Holborn which saw roughly 2,000 people evacuated from their homes and offices.
The Evening Standard reported that there were also widespread blackouts in parts of east London, including Shoreditch and Bethnal Green, although it is not known whether these were related to the Holborn incident.
The fire, involving underground electrical cables, saw fire brigades and police tackle what they called a "major incident".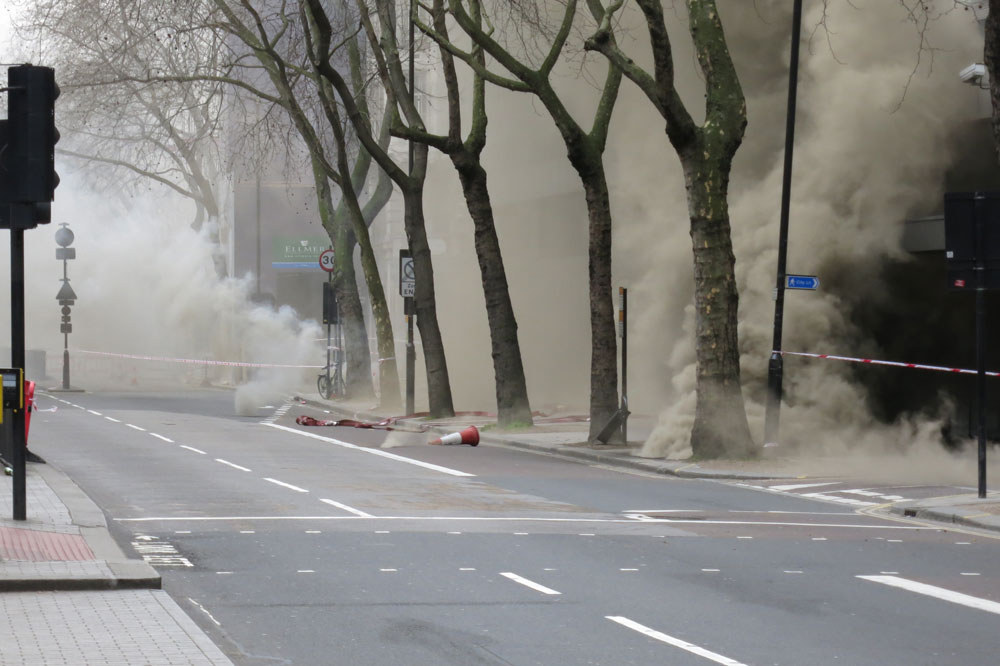 The London Fire Brigade was called at around 12.40pm to deal with a fire burning under Kingsway in Holborn, one of the main routes through the centre of the city.
There were reportedly as many as 70 firefighters and six fire engines on the scene, but no reports of injuries.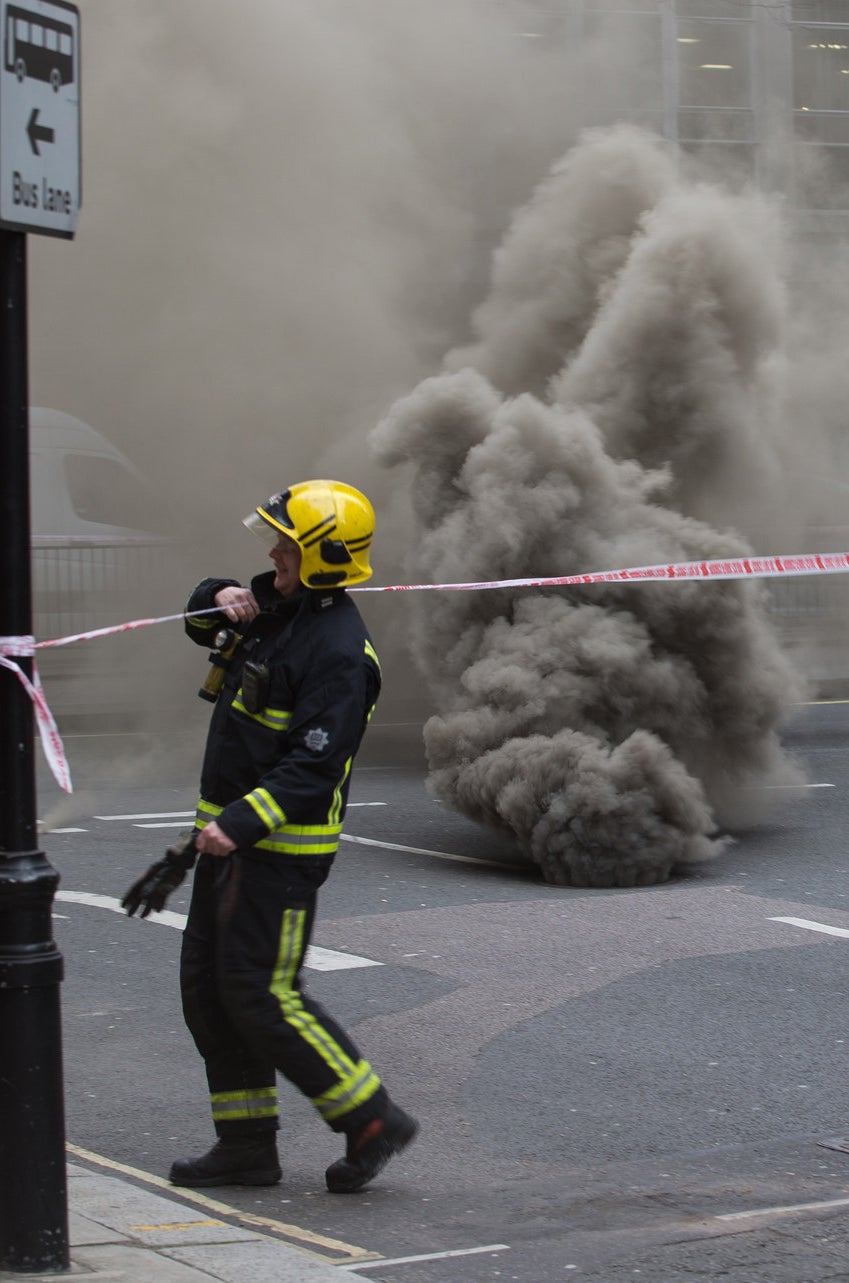 Although only smoke was visible at street level for most of the afternoon, a BBC journalist tweeted this picture of flames coming from below.
Nearby offices and the London School of Economics were closed as a precaution.
According to one report, the cause was a faulty electrical junction box.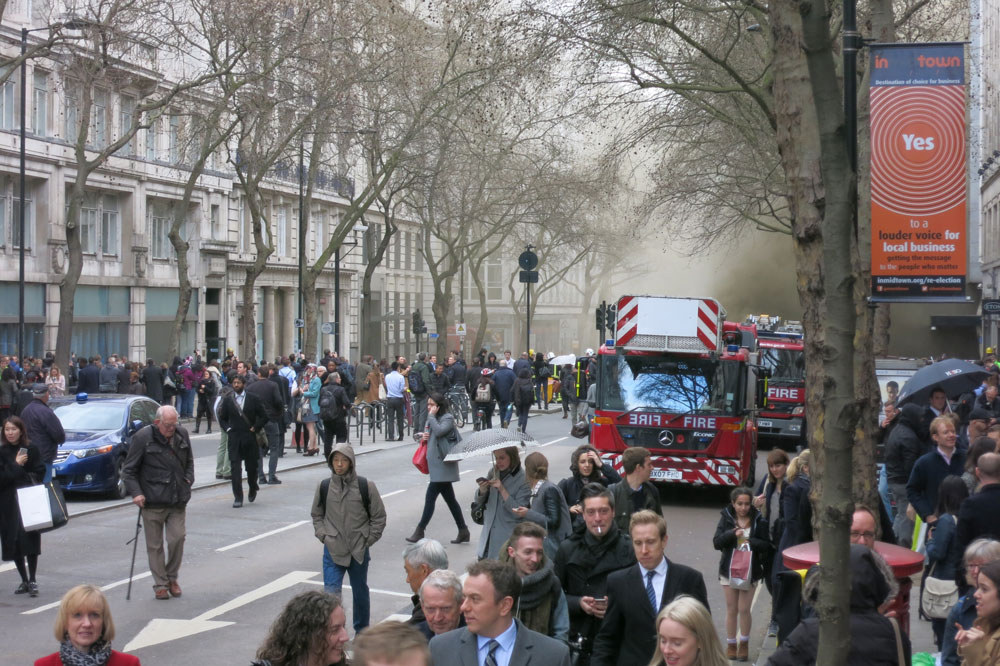 Fire crews had to wait for electricity companies to stop the supply of power to the cables.
It made quite a spectacle for office workers, many of who went to local cafes to watch.
This aerial footage from a Sky News helicopter showed just how much smoke was generated.
And it wasn't just offices – the Lyceum Theatre, which is showing The Lion King – was evacuated too.
The London Fire Brigade said the blaze was under control, but that crews would remain "into the night" to damp it down completely.
This article was updated and revised to reflect fresh information about an overnight power cut.
The fire under Kingsway was still burning on Thursday morning as it emerged that the total number of people told to leave local buildings had reached 5,000. Kingsway and some surrounding streets remained closed. The London Fire Brigade said 21 firefighters and officers were still at the scene.
UK Power Networks told BBC London that 1,000 properties were without power on Thursday morning, although power had been restored to 2,000. The plan is to restore power to everyone affected by the end of the day, the spokesperson said.
The cause of the fire is still not known.