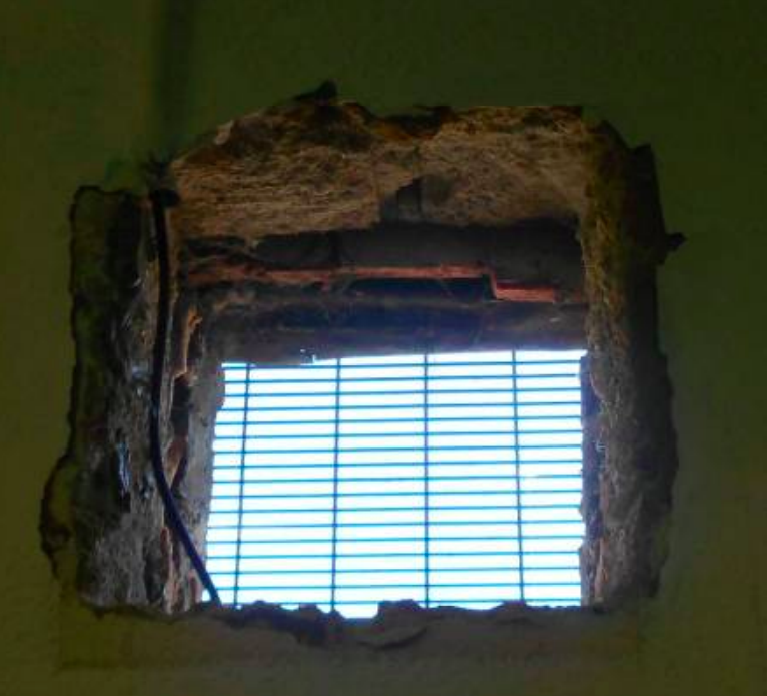 Some prisons in England and Wales are so overcrowded they are in breach of international human rights standards, leaving prisoners living in filthy and degrading conditions, according to a damning new report.
Her Majesty's Inspectorate of Prisons said in a report released on Tuesday that prisoners – especially ones in smaller, local jails – were being held in "insanitary, unhygienic and degrading conditions," with two men sharing cells little more than 3 metres long and 2 metres wide, and with unscreened, sometimes uncovered toilets.
The report contained a series of disturbing images, including broken windows, electric cables dangling from the roof of shower cubicles, and toilets that are also used as dining chairs.
The Howard League for Penal Reform said the pictures showed that the state of prisons was a "national emergency."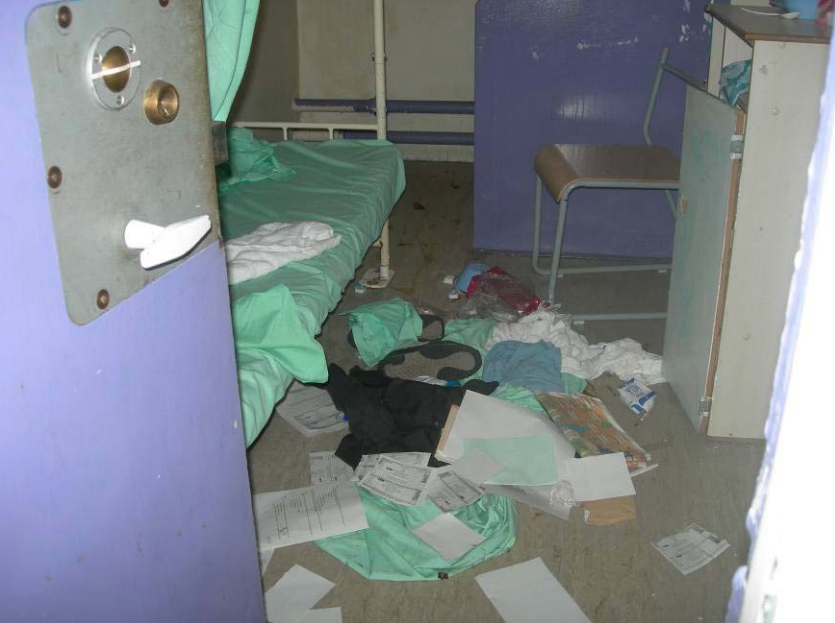 The report said:
Almost 21,000 of the total 85,000 prison population are held in overcrowded conditions – including more than 15,000 of the 31,800 held in local jails.
Some 31% of prisoners in local jails report being locked up for more than 22 hours a day, with some not being let out for up to 27 hours at a time.
The majority of shared cells didn't meet the European Committee for the Prevention of Torture and Inhuman or Degrading Treatment or Punishment (CPT) standard of 4 square metres per person. A 3.3 metre by 2.2 metre cell at HMP Birmingham offers just 3.63 square metres.
Prisoners are supposed to have at least 10 hours out of their cell every day, but this is "rarely achieved."
The report warned that living in such cramped conditions could leave prisoners prone to drug use or even suicidal.

"When prisoners spend long periods locked in their cells they become frustrated with staff and each other, they are bored and have more time to use illicit substances, and many can suffer deteriorating physical and mental health, which can aggravate depression and suicidal feelings," it said.
In the report's introduction, Peter Clarke, the chief inspector of prisons, said that while it followed a string of critical reports on individual jails, "I would urge readers not to assume this paper is simply another account of some dilapidated prisons, but to look at the details of what we describe, and then ask themselves whether it is acceptable for prisoners to be held in these conditions in the United Kingdom in 2017."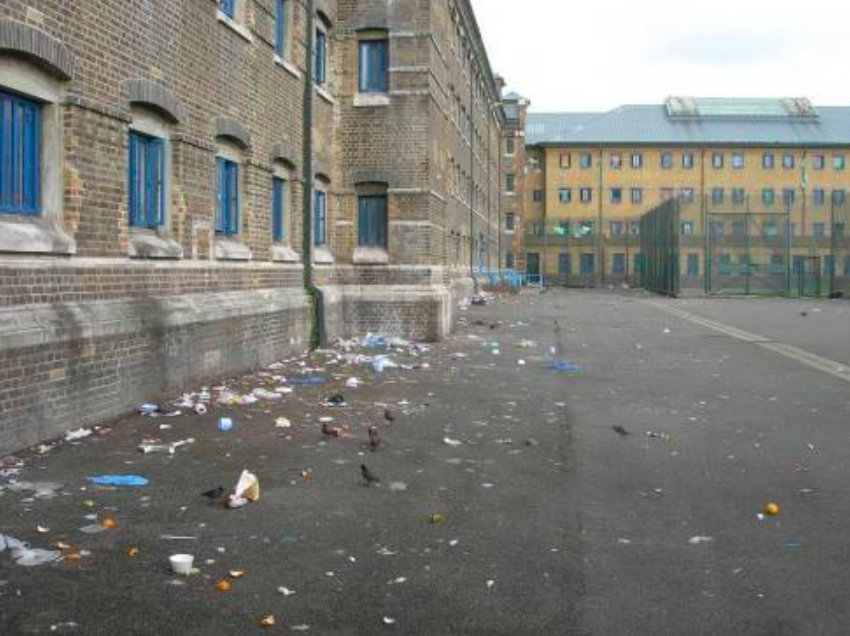 The prison estate is made up of modern new jails – such as HMP Berwyn in north Wales, which when at full capacity will hold more than 2,000 prisoners – as well as Victorian jails. While the latter are in the process of being sold off and replaced, they remain in some respects unchanged since they were built.
It's these 19th-century jails that cause the most problems, the report said. At HMP Wormwood Scrubs in west London, newspapers and magazines are used to prevent draughts – the resulting debris and litter can be seen on the floor outside. At other jails, prisoners break windows that don't open during hot summer weather, and they are then not repaired when the winter turns cold.
However, some newer prisons such as HMP Forest Bank and HMYOI Bronzefield, opened in 2000 and 2004 respectively, also had cells that didn't meet the CPT standards.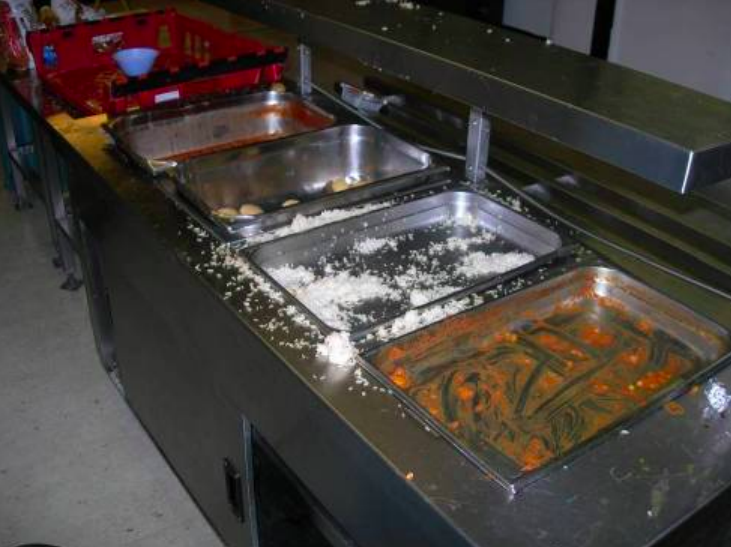 At HMP Birmingham, which is run by the private outsourcing company G4S and was the scene of intense rioting late last year, some "cramped" cells held four to six prisoners, with inadequate toilet screening, the report said.
Toilets at five jails had no lids and in many cases were just a few feet from prisoners' beds. The report noted that germs from a flushed toilet can travel six feet. At HMP Ranby in 2016, staff provided cardboard for inmates to fashion their own lids. Many prisoners eat their food in their cells, some while sitting on toilets.
Not all prisons were filthy, however. The report singled out HMP Chelmsford in Essex, which has three new wings that are "bright" and "in good decorative order". HMP Wymott employed peer workers to ensure cells were clean and well-kept.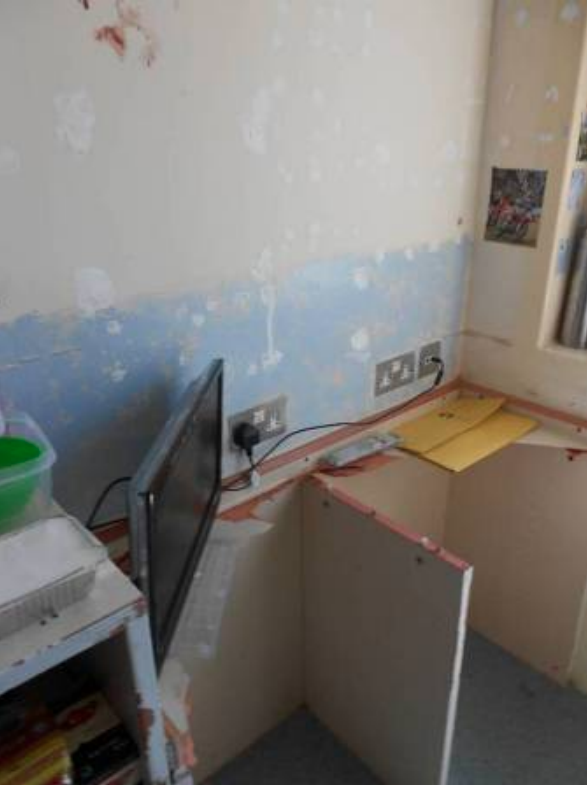 BuzzFeed News spoke to two ex-prisoners who have been involved in the rehabilitation of other offenders, and both were entirely unsurprised by the report's findings.
"I hear about this on a daily basis. I know what it was like when I was inside and there were huge concerns then, and it just seems that nothing has been done about it," said Ben Sturge, an entrepreneur and founder of the prison phone startup Fone Savvy, who has served several prison terms, most recently in HMP Bedford in 2012.
"Bedford was tight, two to a cell, and then later on I moved to E block, where it was three or four in a dormitory. You can imagine sitting in a tiny room with a window that doesn't open and with a cellmate who is on the toilet – it can be quite unpleasant.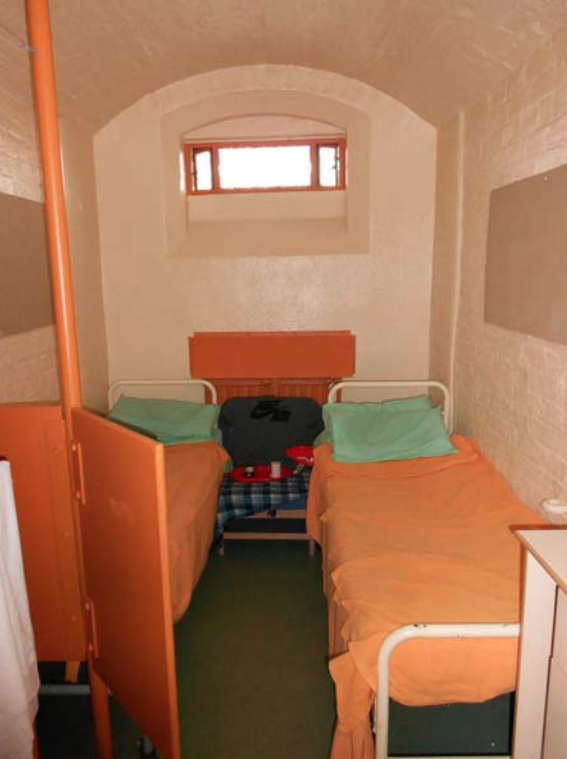 "The beds are obviously not full-size beds and the littlest movement from one of you is waking the other one up. It's a very negative environment for something that's plainly there to inspire rehabilitation and reform."
On hearing that a typical cell in some prisons provides less than 4 square metres per inmate, Sturge said: "To be honest that sounds like quite a good size.

"And the prisons situation then wasn't as bad [as it is now] – I had my own space in my cell where I could sit and reflect on things, which I really appreciated, whereas they haven't got that now."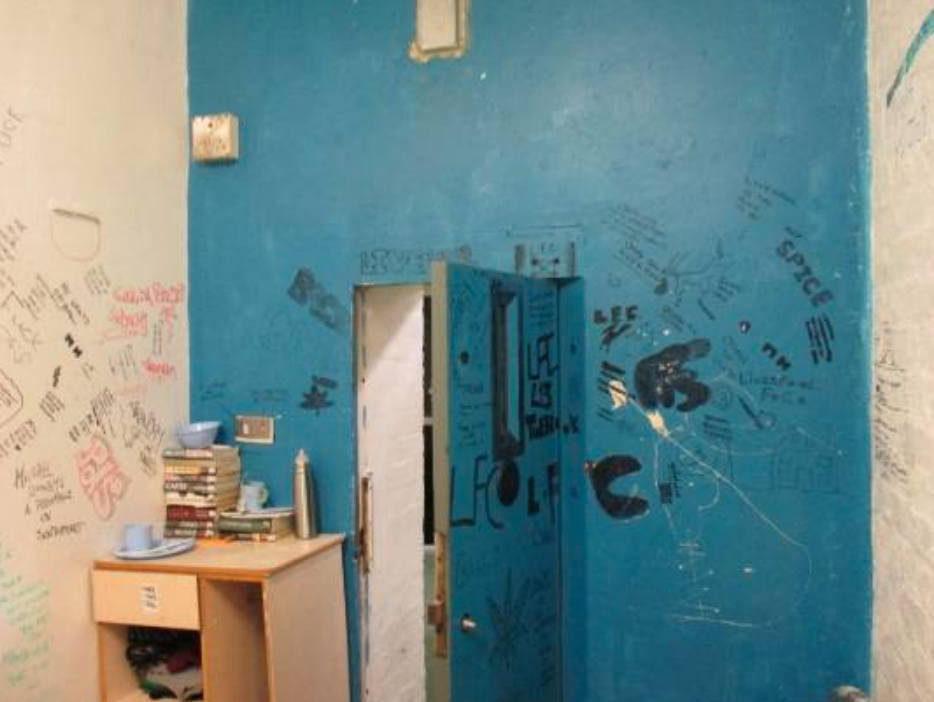 Mark Hines, who served from 2001 to 2007 in HMP Norwich and now works with ex-offenders, said: "In the local prisons in particular it's just crazy. You're probably about three feet away from a toilet when you're waiting your meal – and when you're doubled up with two people in that short space, it doesn't make you feel very good to say the least.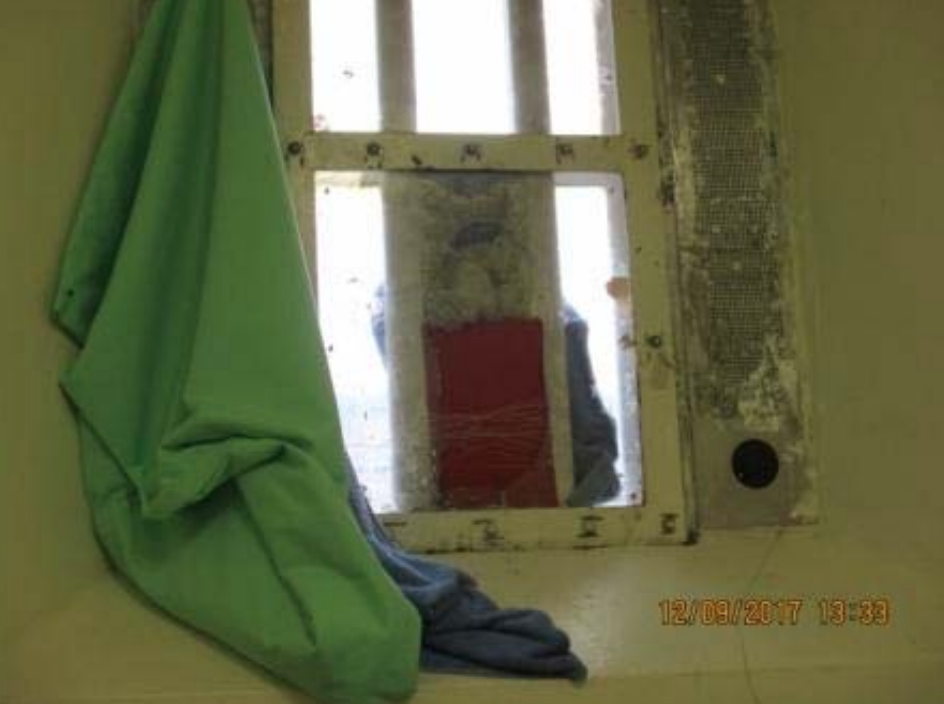 "You can have one person sat on the bed and the other person sat on the only chair. Normally the person on the top bunk uses that chair. At one point they put up privacy curtains around the toilet, which was essentially a piece of wood. They actually condemned the wing after I left.
"When was in prison there used to be five members of staff [on a wing], and now there's two and sometimes one and people are being locked up either in their landings or in the cells. So you've got 110 prisoners on a wing and two members of staff. And they wonder why there's more fighting now."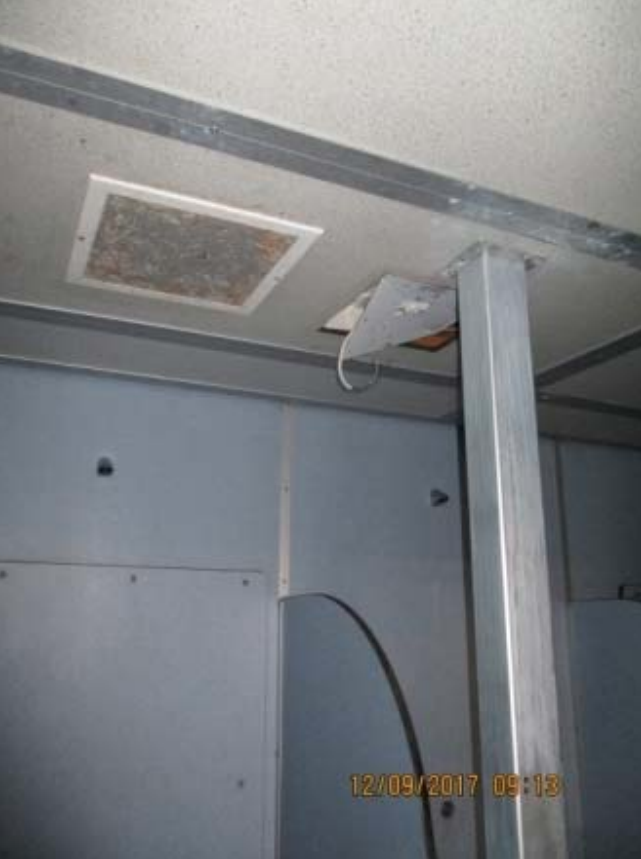 Frances Crook, chief executive of the Howard League for Penal Reform, said: "The photographs in this report are disgusting. The Chief Inspector should be applauded for revealing the scale of the challenge in prisons. Caging people in squalor with nothing to do all day is never going to help them become law-abiding citizens on release."
Crook, who said she had written to the justice secretary to demand action and suggestion solutions, added: "This is a national emergency, and ministers need to get a grip. Bold action is needed to reduce the prison population and prevent more people being swept into deeper currents of crime, violence and despair."
Peter Dawson, director of the Prison Reform Trust, said the dreadful conditions in some prisons were undermining efforts to rehabilitate offenders.
"This report describes a stain on our national reputation and reveals the dreadful truth about conditions in much of our overcrowded prison system," he said.
"This is a system that 'demoralises and embitters' the people for whom it purports to care, encourages drug taking in prison and undermines rehabilitation on release. Incredibly, enforced inactivity is worst for the young adults with most energy to burn."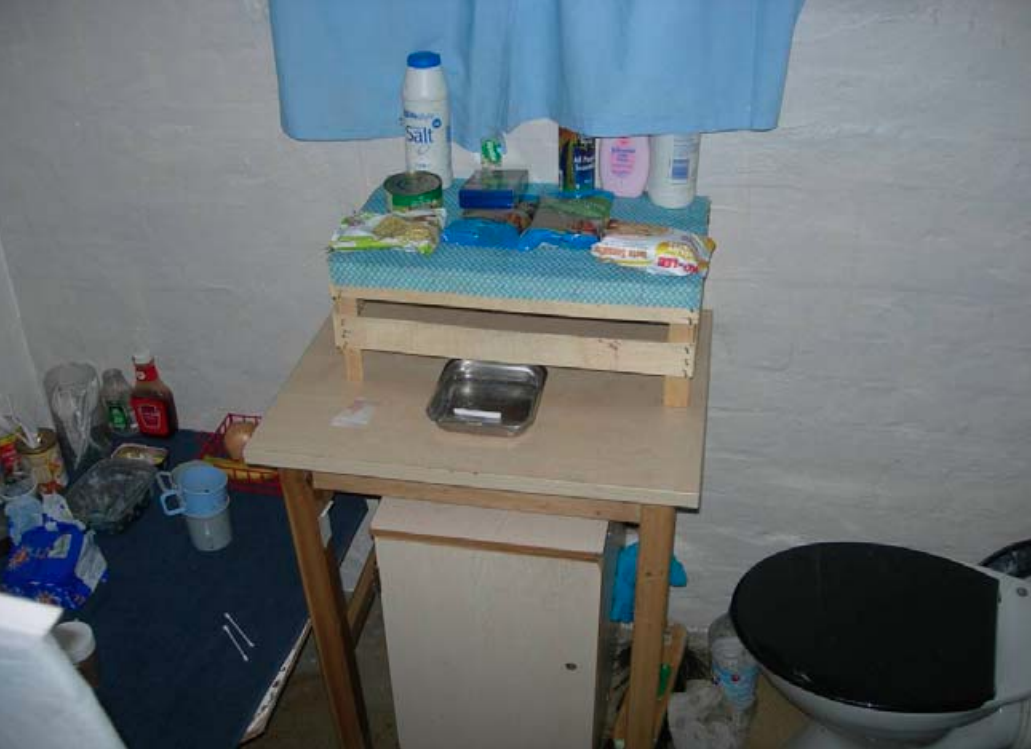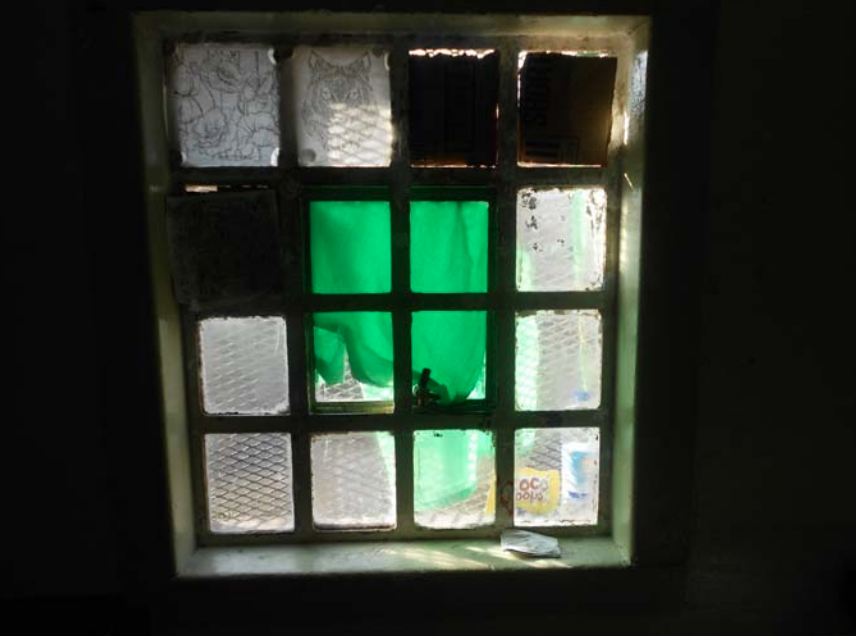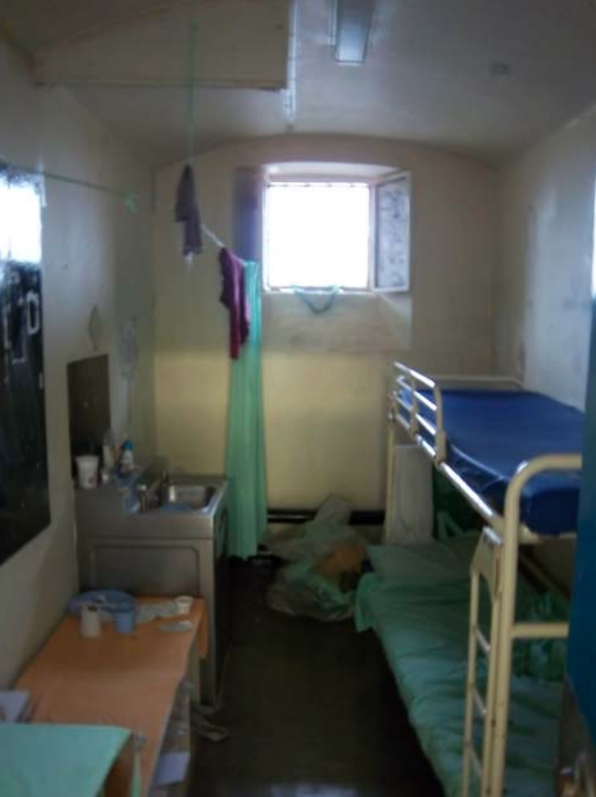 A spokesperson for the Ministry of Justice said in an emailed statement: "We are investing £1.3 billion to modernise the prison estate, closing older prisons that are not fit for purpose and creating in their place high-quality, modern establishments.

"This will help deliver prisons that are more safe and secure, so our staff can work more closely with offenders to change their lives and turn their back on crime for good.
"Our work in this area is supported by a drive to recruit an extra 2,500 prison officers, who will boost the frontline and help turn our prisons into places of reform."