The Brexit Secretary Says The UK Really Is Planning For "No Deal"
The new Brexit secretary said on Sunday that a report that the government had begun plans to stockpile food was just a "selective snippet" but said plans were being made for all possible outcomes.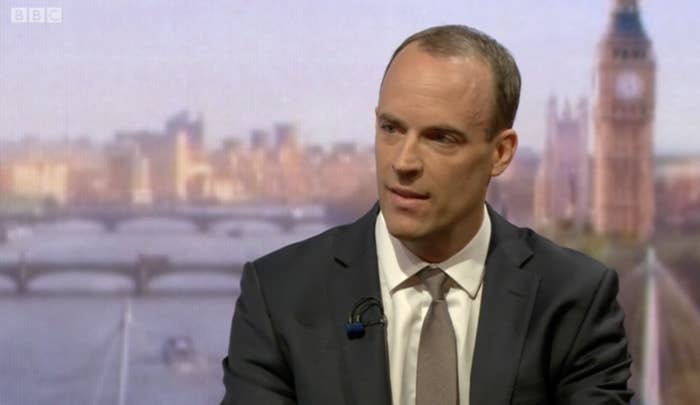 The UK would be fully prepared to walk away from Brexit negotiations and crash out of the EU with no deal, according to the new Brexit secretary, as both sides attempt to put pressure on each other to accept compromises.
Dominic Raab told the Andrew Marr Show on Sunday morning that the government intended to be "ready for any and every eventuality" and failed to deny that plans were underway to stockpile food or turn the M26 motorway in Kent into a makeshift lorry park for thousands of vehicles awaiting customs checks.
Earlier, Raab told the Sunday Telegraph that Theresa May was not bluffing by leaving the no deal option open and signalled that the UK would consider not paying the EU its £39 billion divorce payment if a free trade agreement is not reached.

Asked whether the government was stockpiling food, Raab told Marr: "That kind of selective snippet that makes it into the media, to the extent that the public pay attention to it I think it is unhelpful.
"We're making sure both in the allocation of money, £3 billion extra in the last budget, through operational things like hiring extra border staff, through operational things such as hiring extra border staff, through legal arrangements both domestic and through the treaty, that we're ready for any and every eventuality.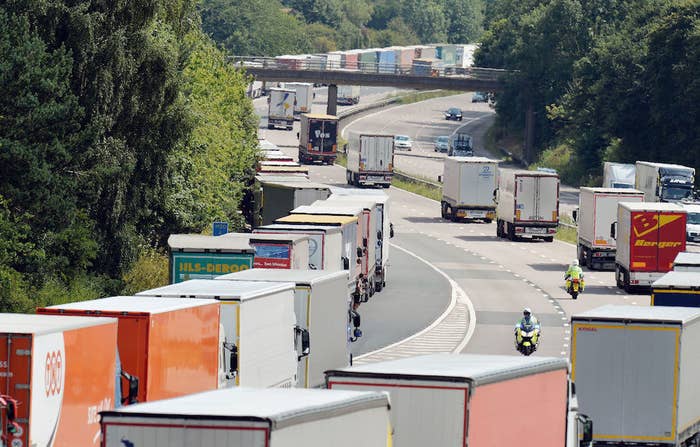 Reports suggest that a 10-mile stretch of M26 motorway in Kent will be closed to allow space for lorries awaiting customs checks.

On this, Raab said: "If we have no deal, we have to be prepared for the effects on our border if on the EU side they take the worst-case scenario approach which is irrational."
Raab attacked the European Commission as "irresponsible" for suggesting that, in the event of no deal, there would be no rights guarantees for either UK citizens living in the EU or vice versa.
"We will not do anything that creates insecurity and we will do everything we can to mitigate potential disruption," he said.
"I think that's rather an irresponsible thing to be coming from the other side. We ought to be trying to reassure citizens... There's obviously an attempt to ramp up the pressure and that's fine."
"The prospect of us not moving swiftly or us removing people from this country I think is far-fetched, fanciful and would not happen."
Raab continues to defend the so-called Chequers version of Brexit that was agreed at the prime minister's country retreat on 7 July, despite the resignation of several ministers, including the foreign and Brexit secretaries.
Meanwhile, Raab's bullish performance came as a new YouGov survey for the Sunday Times showed that just 11% of voters would choose the Chequers deal in a new three-way referendum, while 50% would back staying in the EU and 38% would back a no deal Brexit.
A spokesperson for the Department for Exiting the European Union said: "We do not want or expect a no deal scenario. As a result of the significant progress made in negotiations, and the agreement reached at the March European Council on the implementation period, we are increasingly confident that we will secure a deal with the EU.
"However, it is the duty of any responsible government to prepare for every eventuality, including the unlikely scenario that we reach March 2019 without agreeing a deal."
On the prospect of using the M26 as a lorry park, the spokesperson said: "We're not going to get into speculation – we are planning for a range of scenarios, as any responsible government would.
"It is important to stress that this is contingency planning for a scenario that we do not expect to happen - the most likely outcome is that we get a negotiated deal, and that is what we are focused on."