Lord Coe Questioned Over Russian Doping Report
Channel 4 News presenter Jon Snow asked the IAAF president: "You were either asleep on the job or corrupt. Which is it?"
Lord Coe, president of world athletics governing body, is facing growing calls to explain exactly how much he knew about doping and corruption within the organisation and the sport in the last decade.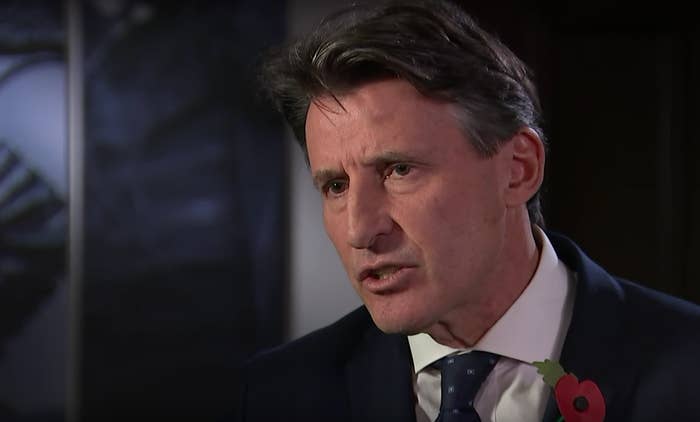 Coe is president of the International Association of Athletics Federations (IAAF), which was heavily criticised in a landmark report into "widespread cheating" through doping by Russian athletes released yesterday.
An independent commission set up by the World Anti-Doping Agency (WADA) found that Russian middle-distance runners had used drugs to enhance their chances of winning.
The commission's report said that both the Russian anti-doping agency and the IAAF were guilty of a "laissez-faire" attitude towards doping.
Coe took over from longstanding IAAF president Lamine Diack in August and praised the Senegalese 82-year-old for his "shrewd stewardship" and said he'd remain the organisation's "spiritual president".
These remarks have come back to haunt Coe after Diack was arrested by French prosecutors alongside two others last week, amid allegations of a cover-up.
Coe served as Diack's vice-president from 2007 to this year, raising questions of exactly how much he knew about the organisation's alleged involvement in doping.
In a testy interview with Channel 4 News on Monday night, Coe faced a barrage of questions about his conduct and knowledge of any wrongdoing but maintained that his focus was on sorting out the problem.
Asked by presenter Jon Snow whether he should resign immediately over the affair, Coe was defiant.
"My responsibility now is to create a sport that is transparent, accountable, and responsible. If there are failings in our anti-doping processes then we will fix them," he said.
"If there are corporate governances that should have been in place, particularly given the severity of the criminal allegations that were made at the beginning of the week, then yes, we all need to look at ourselves."
Coe said that the WADA commission found that "rogue elements may well have infiltrated the organisation" and this meant there may "not necessarily be a wholesale systemic failure of our systems".
In August Coe described allegations of suspicious test results from some athletes as "a war on my sport".
Asked whether, as vice-president for seven years and someone who praised the previous president's stewardship, he should have known at least some of the things revealed in the report, Coe told Snow:
"I made those remarks having just won the leadership and that [question] presupposes I had a list of allegations in front of me and I did not. The criminal allegations ... were made at the beginning of last week."
He added that Monday's revelations "have come as a shock to all of us".
However, Coe admitted that the IAAF management possibly should have seen this coming.
"We need to look at the systems that were in place. Should we possibly have seen this coming? The answer may well be yes to that question. But we need to look at corporate governances that allowed this to happen."
Coe said the IAAF has given the Russian athletics federation until Friday to respond to the allegations in WADA's report.
The IAAF council will meet on Friday to discuss possible sanctions, which could include the banning of Russian athletes from international competition for a limited period or from competing in specific events, such as next year's Olympics in Rio de Janeiro.