A tiny amateur football team in east London has won a legion of new fans in Spain — and at least £60,000 in sales — after it launched a new shirt to commemorate the end of the Spanish Civil War.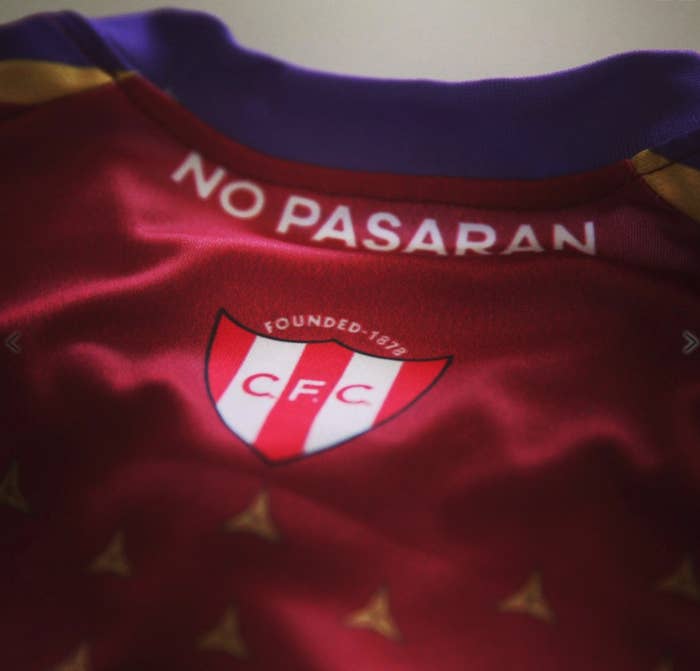 Clapton Community FC — who play in the Middlesex County League Division One, the 12th tier of English football — this month unveiled the new away shirt, which commemorates the 80th anniversary of the end of the Spanish Civil War.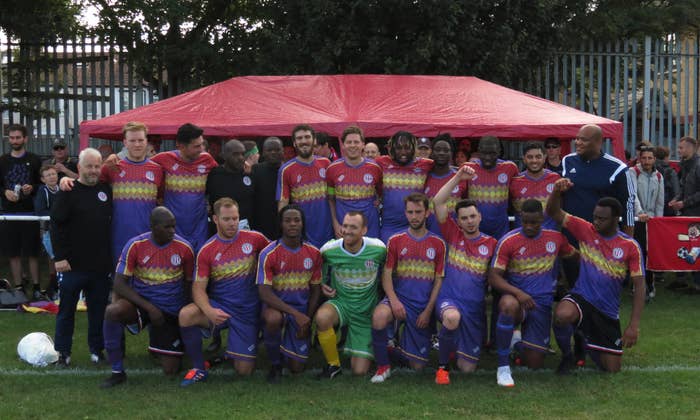 The club said the shirt was a tribute to the International Brigades, paramilitary units set up to assist the Republican cause, which were organised by the Communist International and made up of volunteers from across Europe, including some from the UK.
The back of the shirts display the slogan "NO PASARAN", meaning "they shall not pass" — the phrase was used during World War I and was later adopted during the Spanish Civil War by those fighting Gen. Francisco Franco's forces between 1936 and 1939.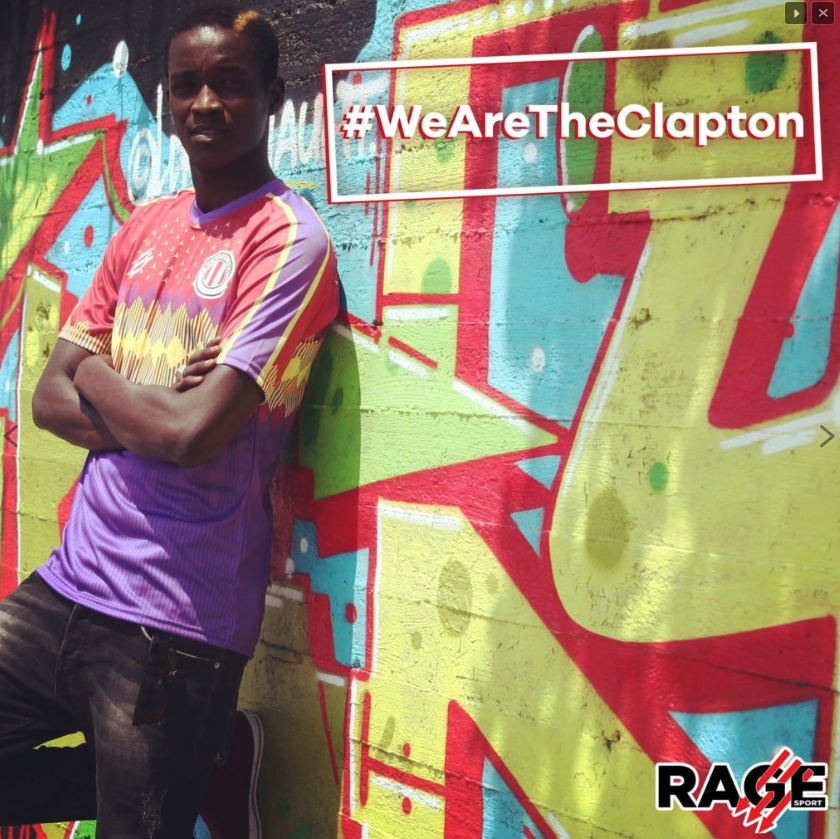 The shirt incorporates the flag of the Second Spanish Republic and "is adorned by the three-pointed star of the International Brigades, who travelled to Spain attempting to hold back the fascist tide of General Franco," the club's website explains.

The kit was made by Rage Sport, an Italian company that makes shirts for grassroots clubs with anti-fascist principles.
Interest was so huge on Sunday that the club's website stopped working.
Early Wednesday the club tweeted to say that the demand was so large that it now has to charge a higher rate of tax on all purchases. The club also tweeted this in Spanish.
Meanwhile the story has gone viral on social media in Spain, with several media outlets picking it up, including the daily sports newspaper Marca.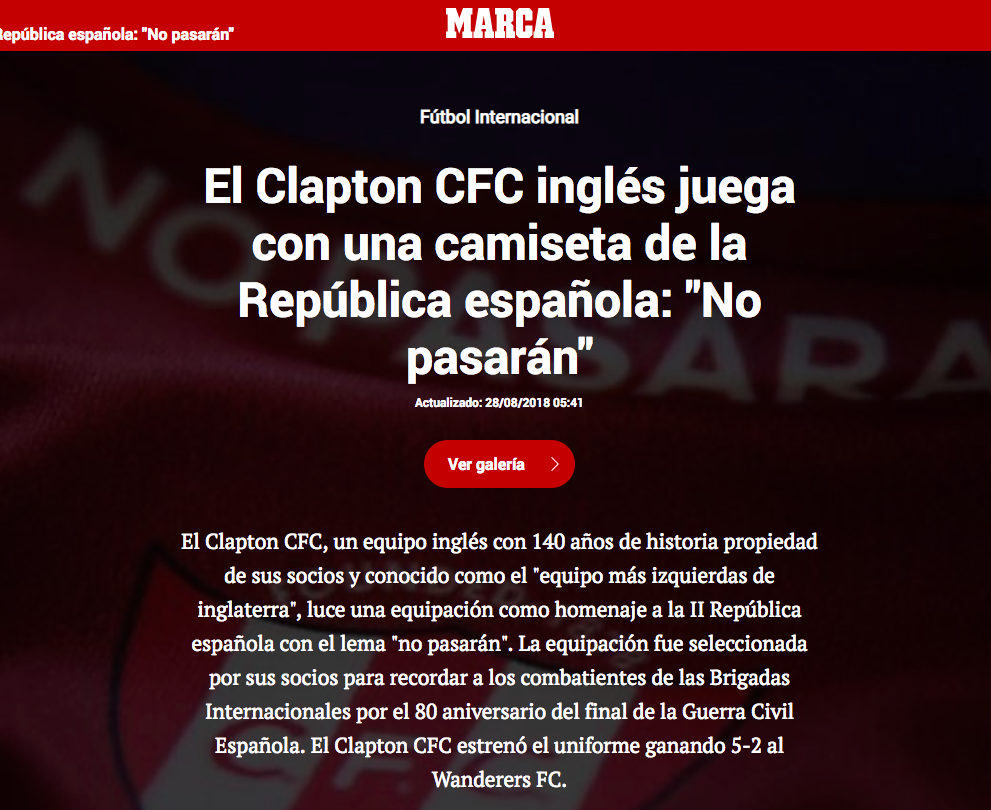 One admirer declared: "I am an absolute fan."
Another remarked that CCFC is now many Spaniards' second team.
Spanish people were genuinely moved by the tribute.
The club has made £60,000 from shirt orders in the last two days alone — a huge sum for a club this size.
Clapton CFC, which is entirely owned by its fans, was formed this year as a breakaway club from Clapton FC, after an acrimonious row between supporters and Clapton's owner, Vince McBean.

McBean also owns Clapton FC's historic Old Spotted Dog, in Hackney, the oldest football ground in London, meaning Clapton CFC now play at a temporary home in nearby Walthamstow, which fans have christened "The Stray Dog".
The club declined to comment, as it continues to work through the backlog of shirt orders.
And the new kit might just be a good omen: The team beat Wanderers FC 5–2 on Saturday while wearing it.