Boaty McBoatface Campaign Fails As Research Boat Named After David Attenborough
But Boatface will live on as the name of the ship's remote-controlled submarine.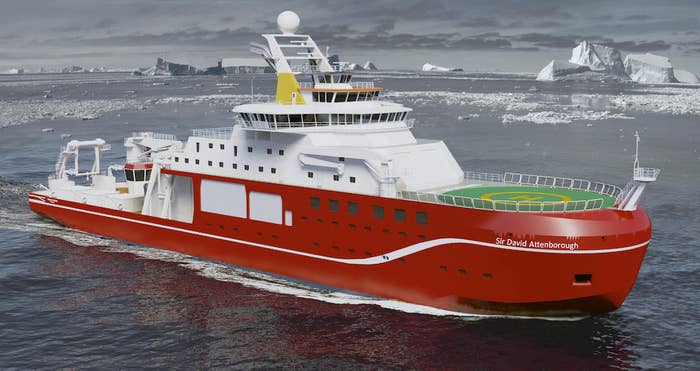 If you're a fan of the name Boaty McBoatface, it's bad news. A new £200 million polar research ship will be named after Sir David Attenborough days before his 90th birthday, the government has announced.

After the Natural Environment Research Council invited members of the public to suggest names for the ship in March, "Boaty McBoatface" shot to the top of the leaderboard of suggestions, ending up with more than 124,000 votes thanks to a campaign that went viral on social media.
"Sir David Attenborough" got a less impressive 11,000 votes in the naming poll.
But the science minister, Jo Johnson, said he was cool on the idea of the UK's largest and most advanced research ship being given a silly name and on Friday announced a more sensible option: RRS Sir David Attenborough.

This is despite pleas from Boatface supporters for the government to "stop being miserable gits" and let the winning vote stand.
However, not all is lost, as the Boaty McBoatface name will live on in the shape of the ship's high-tech, remote-controlled submarine. The submarine will collect samples for the depths of the Arctic and Antarctic waters.
James Hand, who suggested Boaty McBoatface in the first place, said he supported the decision and that he was glad the name would be used in some way.
In the government's announcement, Attenborough said: "I am truly honoured by this naming decision and hope that everyone who suggested a name will feel just as inspired to follow the ship's progress as it explores our polar regions."

When it launches in 2019, the ship will take up to 30 crew and 60 scientists to the polar regions for up to 60 days at a time to observe and study the environment.