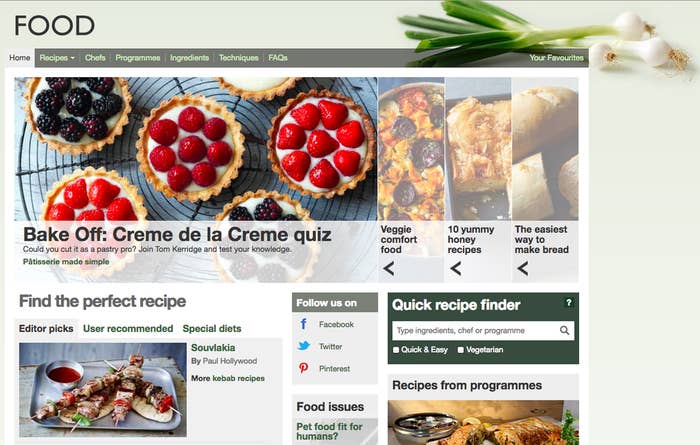 The BBC is to shut the popular food section of its website and several other services as part of a drive to make the corporation's offline and online content more distinctive.
The move comes after the government last week revealed its wide-ranging plans to reform the BBC, including proposals to make its output more unique and to ensure it reaches underserved audiences.
The BBC confirmed in a statement that the food site will close and its 11,000-plus recipes either "archived or mothballed", meaning they will still be available to the public.
At 5pm on Tuesday, the BBC released a statement in response to an outpouring of anger at the plans to close BBC Food, making clear that "the recipes you love will still be available", with as many of them as possible moving to BBC Good Food, the website and app run by BBC Worldwide, the commercial wing of the BBC.
Currently, Good Food's recipes are free and the brand is otherwise unaffected by the BBC's online review.
Despite the BBC's attempts to reassure people, almost 40,000 people have signed a petition calling on the corporation to "save the BBC's recipe archive".
The food site closure is one of several elements of the BBC site that will be removed as part of an online review launched last summer by director general Tony Hall.
The broadcasting union BECTU said in a press release that 40 jobs had been put at risk by the changes, which are designed to save £15 million a year by April 2018.
The BBC confirmed that the sections listed for closure include:
– iWonder, a science-themed mini-site launched last year.
– The website and accompanying app for Newsbeat, the long-running youth-focused Radio 1 news programme.
– The Magazine section of the website, where correspondents write features and analysis, often based on their on-screen reporting for BBC News and other BBC current affairs programmes.
– The Travel section of the website and an in-development travel app.
-- The website's local news pages, which aggregate BBC News coverage for individual UK regions, counties and cities, will be scrapped and replaced by a rolling stream of BBC local news stories and as well as content from newspapers.
-- Social media activity related to music radio will be reduced where it's not deemed part of a "core" service.
-- The budget for iPlayer-only commissions will no longer be ringfenced.
James Harding, the BBC's head of news and current affairs, is expected to address staff at an all-hand meeting on Tuesday. He is expected to explain the changes to the website and to address the fate of the BBC's news TV channels – BBC News, BBC Parliament, and BBC World – which are facing closure or a merger.
Harding said in a statement: "The review sets out what we want to be famous for online: trusted news; the place where children come to learn and play; high quality entertainment; live sports coverage and sports news; arts and culture, history and science; and historic moments, national events.
"And we are going to focus our energy on these six areas: BBC News; iPlay and BBC Bitesize; BBC iPlayer and BBC iPlayer Radio; BBC Sport; the Ideas Service; and BBC Live. We will stop doing some things where we're duplicating our work, for example on food, and scale back services, such as travel, where there are bigger, better-resourced services in the market."
The BBC website has long been criticised for having a distorting effect on the news and publishing market by attracting large audiences across many content areas. Chancellor George Osborne echoed this fear last year when he compared the BBC website to a national newspaper and accused it of having "imperial" ambitions.
The BBC Food site regularly features recipes that feature on the BBC's cooking programmes and has built up an extensive archive, with recipes from many household-name chefs.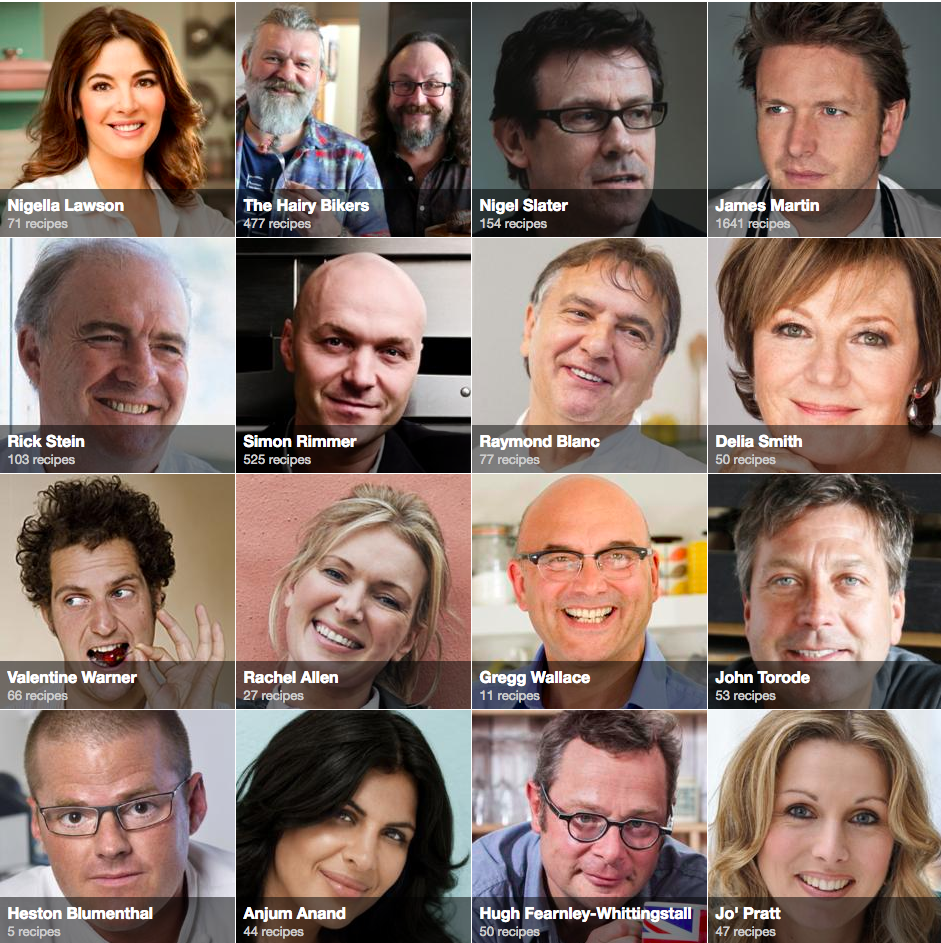 BBC sources have been briefing reporters that the recipes will remain online but won't be available via Google search, and that the food section will no longer be updated with new entries.
BECTU questioned how the BBC would save £700 million a year by 2020, which it needs to do after promising last year to take on the cost of providing free TV licences to people aged over 75 from the government.
Gerry Morrissey, BECTU general secretary, said: "What we're seeing is the BBC contradicting itself. One minute it's investing in online, the next cuts are being proposed. Sadly we only expect more of this to come as the BBC faces up to the cuts imposed by government.
"What's clear to us is that if the BBC audience values a service, it has to protest and seek assurances on no cuts."
The government's white paper on the future of the BBC, released last Thursday, proposed to extend the BBC's royal charter for another 11 years but also to make sweeping changes to its management structure, accountability, commissioning rules, and diversity targets.