At first the Frickman family was delighted to see dolphins swimming alongside their boat. But then one jumped in, broke someone's ankles, and "punched" a 16-year-old girl.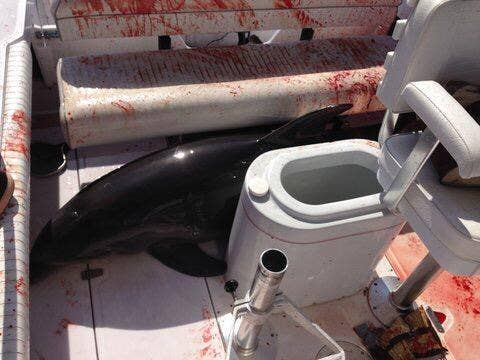 The Orange County Register reported that the family of four was out sailing near Dana Point harbor, in Orange County, California, on 21 June, when the 350lbs dolphin jumped in to their boat.
The animal landed on Chrissie Frickman, crushing her legs. The boat became splattered with blood from injuries to the dolphin's nose and tail.
Her husband, Dirk Frickman, pulled her free. He told the OC Register: "It hit my wife and knocked her over, and punched my daughter.
"I could hear my phone buzzing and beeping on the floor – it was covered in blood."
The couple were celebrating their 18th wedding anniversary.
The family phoned the Sheriff's Department Harbor Patrol, which sailed out to meet them.
Chrissie is now recovering after spending five hours in the emergency room being treated for two broken ankles and torn ligaments.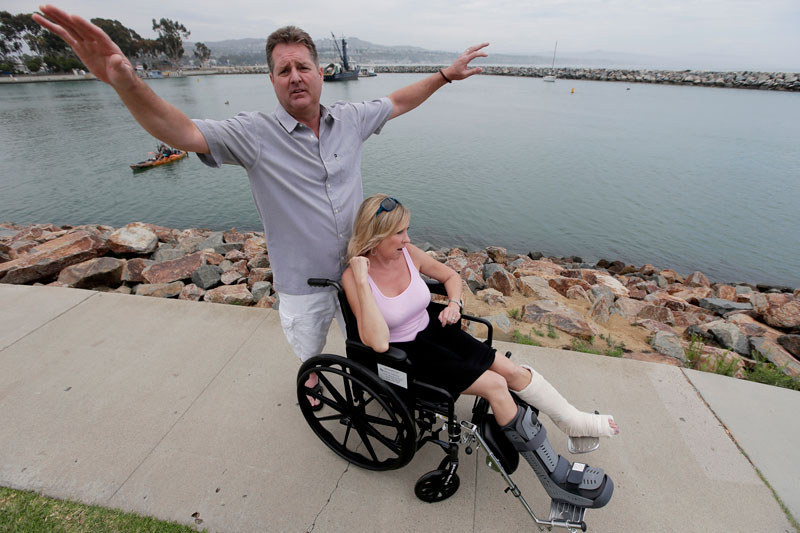 As for the dolphin, the family sailed it back to shore, stopping every 30 seconds to pour water on it to keep it alive.
Dirk told the OC Register: "From seven years watching them, dolphins have been so precise in their movements, but you just never know. Maybe you want to stay a bit farther away."