The number of recorded hate crimes against Muslims in London has risen 70% in the last year according to new police figures, with women thought to be make up the majority of victims.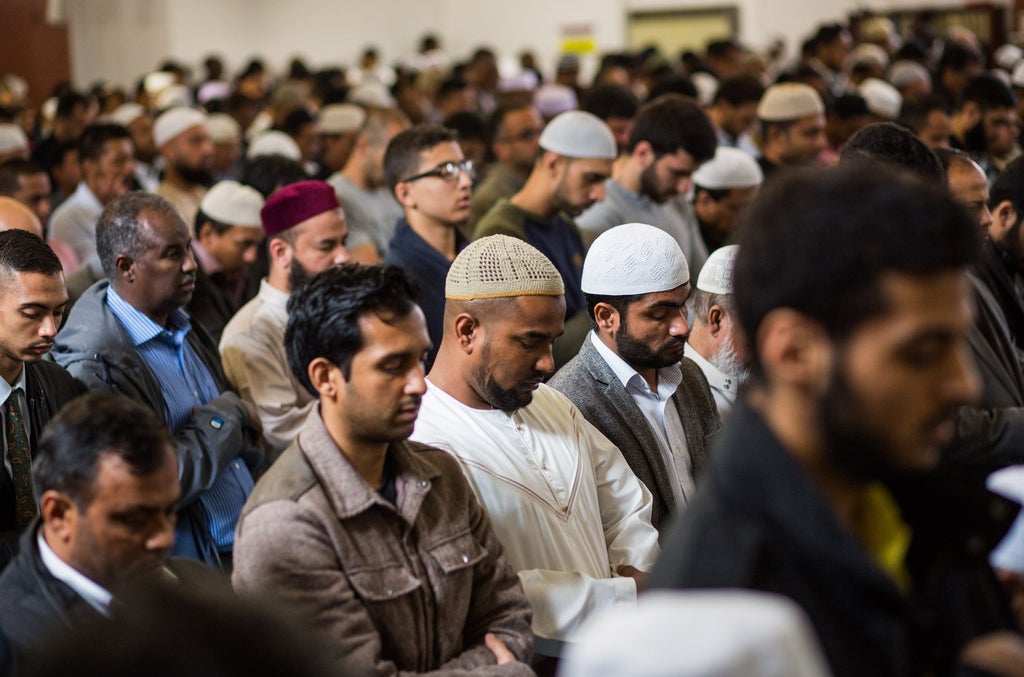 Figures from the Metropolitan police show that 816 Islamophobic offences were recorded in the year to July, up from 478 in the previous 12 months.
Overall, there was a 26.9% increase in racist and religious hate crime across the city. The total number of recorded crimes was up 3.5% to 720,000 for the year to July.
The figures don't reflect the number of convictions, but do show an increase in the number of incidents dealt with by the police where there was enough evidence to prosecute.
Here, four victims of hate crime from across the UK share their stories.
Khadija Gulamhusein, 26, a chartered accountant from Harrow in northwest London, was approached by a man on the London underground who made throat-slitting gestures to her.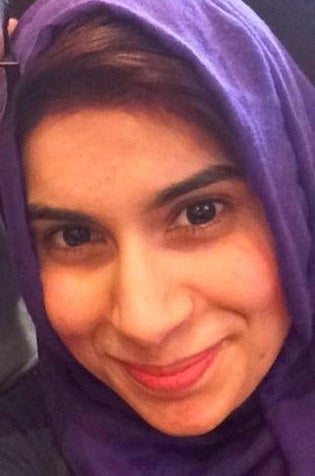 "A couple of months ago, I was on my way to work, it was around 10.30am and I was on the Jubilee line near Westminster," she said. "I was just sitting there staring into space and there was a guy about a metre away maybe – I could see him in the periphery but I didn't think anything of him.
"He was on the train for two or three minutes and then he really slowly walked over to me – I thought he was going to sit down next to me because there were some empty seats.
"But then he started making strange gestures, these slashing gestures at his throat. At first I wasn't sure if he was crazy, then he kept on doing it, as if he was going to slit my throat. It lasted about 30 seconds. Then he made a cross gesture across his face, and then the train stopped and he got off.
"It was really bizarre and scary. I wasn't expecting it and he was looking at me in a really threatening way. No one on my train did anything, they just sat there, though I'm pretty sure they all saw it happening. He didn't even say anything, he just kept staring at me, then walked off like nothing had happened.
"I felt intimidated and was really wary for a couple of days. What if he had a weapon? What would he have done? I'd not done anything to aggravate him. I was wearing a headscarf, but apart from that I was in quite brightly coloured clothes.
"I called the police, who were really friendly and said, 'If you want to talk to somebody we can put you in touch.' They took the details, but I don't think anything came of it."
Sahar al-Faifi, a molecular geneticist from Cardiff, who wears a niqab, regularly receives racist and Islamophobic abuse – most recently while being interviewed by the BBC.
She told BuzzFeed News just how commonplace such abuse is for her.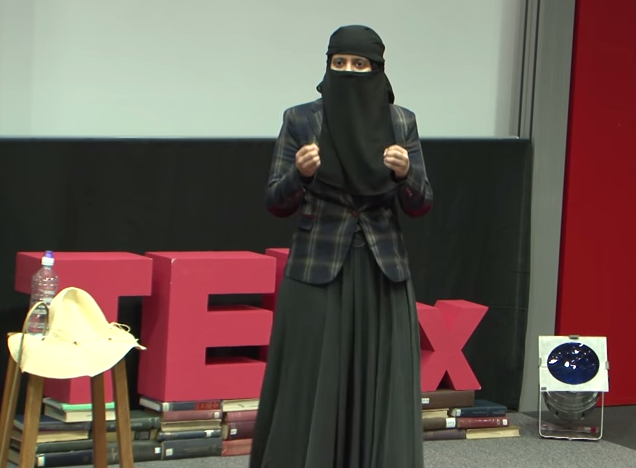 "I was doing an interview with BBC Wales," she said, "talking about the new extremism laws proposed by Theresa May, and someone looked at the camera fearlessly and swore at me and said, 'You're an an f-word bomber.' Just because she saw I was clearly a Muslim.
"It was just another example of how these incidents are happening everywhere and that people are fearless because there is no legal persecution – it's common and socially accepted to be racist and Islamophobic at the same time.
"I work in a local hospital and there's a patient who always waits for me in the corridor to swear at me. The last time I passed by him he said, 'Oh, don't cut off my head you ISIS.' I took me a few seconds to understand what he said, because it was a total shock. I was just taking a few samples across the hospital and he said it front of other patients, disrespecting the whole place. That's just one example, but there are more.
"The problem is that Islamophobia isn't recognised as a term, and that means you're not even allowing an educated debate to take place – you can't tackle it or challenge it.
"I don't know life without racism and Islamophobia, it's part of my daily life and I can cope with it and challenge it, but in the long term it has a really negative impact on community cohesion. Unless we all work together to tackle it it won't be solved.
"It shouldn't be seen as a Muslim issue – this is about the betterment of society as a whole."
Faifi said she has complained to the police on several occasions but that she'd had to explain what Islamophobia is to officers. "Because of the high number of incidents I face, I don't report all of them," she said. "If I did I'd spend all my life in a police station."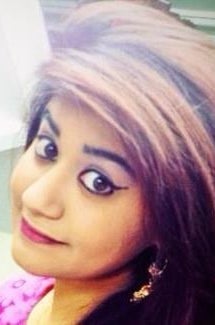 "I've been racially abused and suffered Islamphobia from the start of school at 5 years old right up to now, while at university in Kent," she said.
"Even when I volunteered at a charity shop in Kent, the manager was somewhat racist/Islamophobic. I was fasting and she did not approve of it and therefore mocked me for practising Ramadan whilst volunteering for them.
"As a result of all the bullying and racial abuse I became extremely depressed, anxious, and did not want to be alive, and all this impacted on everything I did – it affected my grades and relationships with people. I did not have any friends and there were no other Muslims or Asians in the area that I could confide in.
"Another time, whilst at my university town, I was walking home from the station with a bag of food on a nice sunny day and a middle-aged old woman came to me and said: 'What, you got a bomb in your bag or something?' I looked at her, speechless, and said, 'No, it's just food my mum gave me as I'm going to university,' and then she was like, 'God, I was only joking,' Even though I knew she was not joking.
"Like many Muslims, I am fed up of being labelled a terrorist in this country and being told that I should not be living here. I have every right to be here, I have an English passport and have grown up here too, just like anyone else, even though I was not born here. I learnt the language but I have managed to embrace the UK.
"I think people are quick to harass girls and women because they understand in Islam that women do not have as much authority compared to men, men are more the 'leader', so I think they may find us more weak, vulnerable, and can take advantage of that. They know that they can get away with targeting women as they know women will be scared and not report it because of their honour and reputation.
"I want to wear a headscarf although am hesitant and anxious as to what will happen. I had all this abuse without wearing a headscarf – imagine the abuse I will get when I start to wear one properly.
"I know some people that have said to me before that they would rather hide the fact they are Muslim as they are scared of the backlash, but it's a real shame – why should anyone have to hide their religion and their identity for fear of being attacked?"
Mohamedali Gokal, 24, from Harrow, was told "please don't behead me" while stood outside a railway station.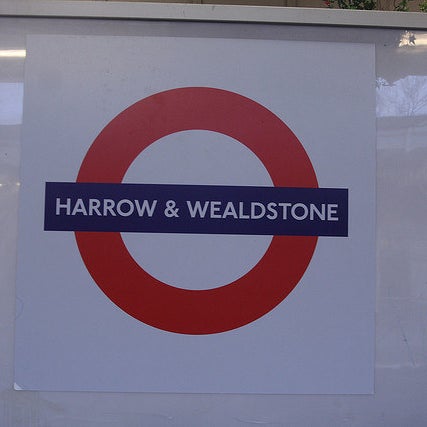 "I was on my way to a friend's event," he said. "It was 3pm on a bright summer's day about a month ago. I was outside the station and my friend was on the phone to his father and said 'Salaamun Alaikum', which is the Muslim greeting meaning 'peace be on you'.
"I assume this man who walked past heard this – he was an Asian man – and he said something along the lines of, 'Look at you and your terrorist friend, please don't behead me,' and he threw his ticket at us and walked off.
"I just said, 'Excuse me?' and sort of laughed it off. It was nothing violent but it was worrisome. We were just dressed in shirts and jeans. And this happened in Harrow, one of the most multicultural parts of the country.
"It wasn't particularly threatening, but it does make me worry for my siblings, and, in particular, young Muslim girls. It's very sad, and something has to be done about it."
Miqdaad Versi, assistant general secretary of the Muslim Council for Britain, told BuzzFeed News that Muslim women were particularly vulnerable to religiously motivated hate crime.
"It's not only because women are more identifiable as Muslims, but because they are easier targets – they are seen as people who are less likely to respond.
"But let's not forget Islamophobia is quite broad: Almost everyone I know has experienced it in some way.
"It's obviously alarming that the crimes have increased in this way. London is a very multiethnic, diverse city, one that has pride in its diversity, but we know that there is more to do. Islamophobia is happening at every level now, whether it's online or physical.
"We think there needs to be a national coordinated strategy to tackle this effectively, like all other forms of bigotry."
Fiyaz Mughal, founder of the Islamaphobia monitoring group Tell MAMA, told BuzzFeed News:
"The rise in Islamophobic incidents is worrying and we understand from data that we have collected over the last three years that national and international incidents such as the murder of Lee Rigby, the Rotherham grooming scandal, ISIS and the murders of Charlie Hebdo cartoonists create a spike in anti-Muslim reporting in the UK.
"There is a cause and effect issue that takes place and the trends are not positive as Met figures show. So, there may be a rise in awareness of reporting in but it does not take away from a rise in incidents."