A firearms dealer is today beginning a six-year jail sentence after an investigation into what is thought to be the country's largest stash of illegal weapons.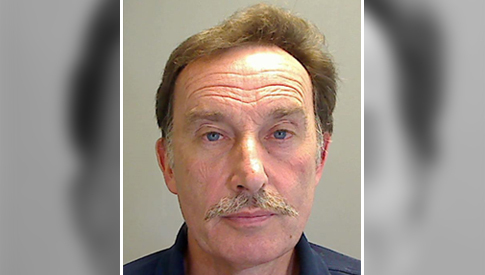 Anthony Buckland, 65, from Norfolk, was found to have sold guns that made up some of the 463 firearms found at a property in Suffolk.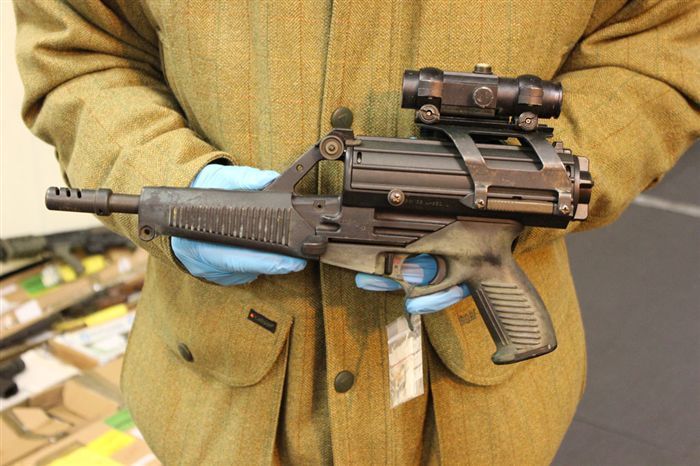 Buckland, who was sentenced at Norfolk crown court on Friday, was found guilty after denying 20 separate offences at a trial in December.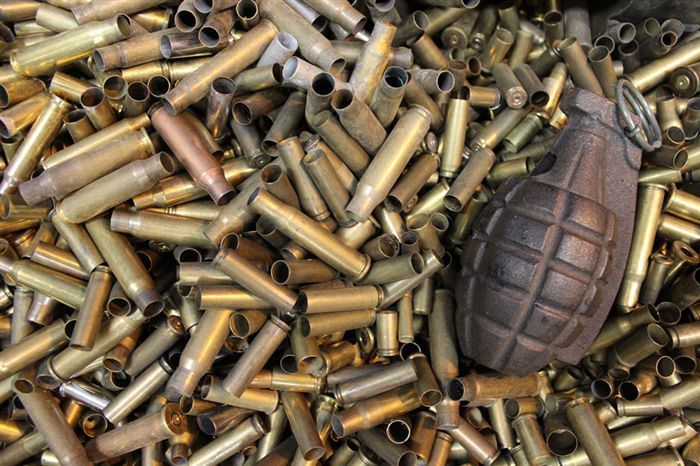 He was convicted of nine counts of selling of transferring a banned weapon, nine counts of fraud by false representation, one count of selling or transferring an illegal pistol, and one count of possessing a banned weapon.
Officers spent six weeks searching Buckland's home and carried out some controlled explosions. They discovered a secret room behind a false wall in his kitchen containing a number of guns and their documentation.
Some guns were found at Buckland's house, but the police investigation centred on a huge hoard of weapons at the home of James Arnold, 49, some 30 miles away.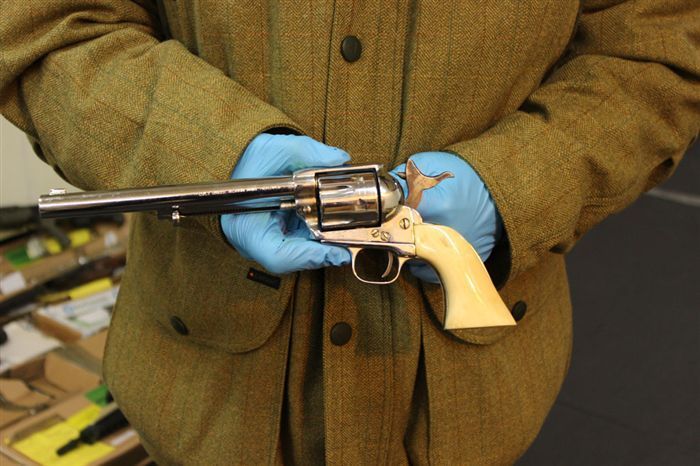 Suffolk police were called to Arnold's home on Potash Road in 2014 to investigate an assault allegation.
While searching Arnold's property, officers found a hidden room containing a "huge number of weapons".
Arnold, who was chair of the local parish council, was arrested and charged with two counts of assault and four counts of possessing a banned weapon – but he died of cancer in July 2014 while waiting to face trial.
Among the stash were 1,000 metres of detonation wire and a light anti-tank missile launcher.
Five of Arnold's guns were found to be registered to Buckland, who was a registered firearms dealer. Police arrested Buckland at home in Stoke Holy Cross, Norfolk, on 16 July 2014 and later discovered that he had been illegally supplying guns to Arnold and others under the fake name of J.J. Hambrose.
The nine counts of fraud against him relate to him telling customers that the automatic and semi-automatic weapons he was selling were legal to own.
Police took more than 27 days to search the entirety of Arnold's eight-acre property in an operation that cost at least £260,000.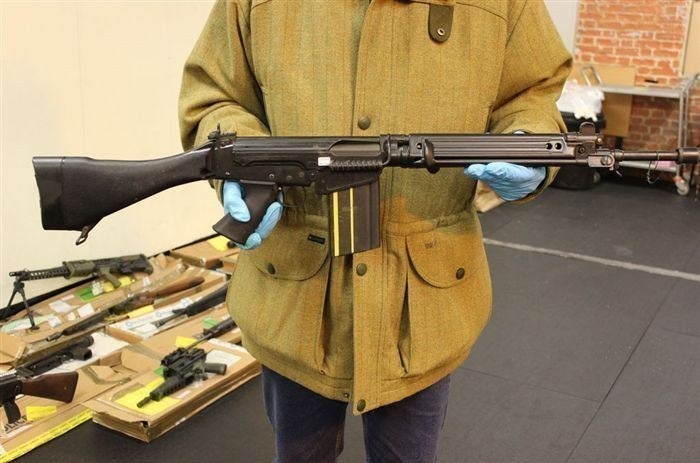 An SLR assault rifle (left) and a missile launcher found in Buckland's weapons hoard.
Detective Superintendent Steve Mattin said: "The scale of what was discovered in Wyverstone was quite extraordinary and ultimately turned out to be the largest cache of weapons held by an individual ever found in the United Kingdom."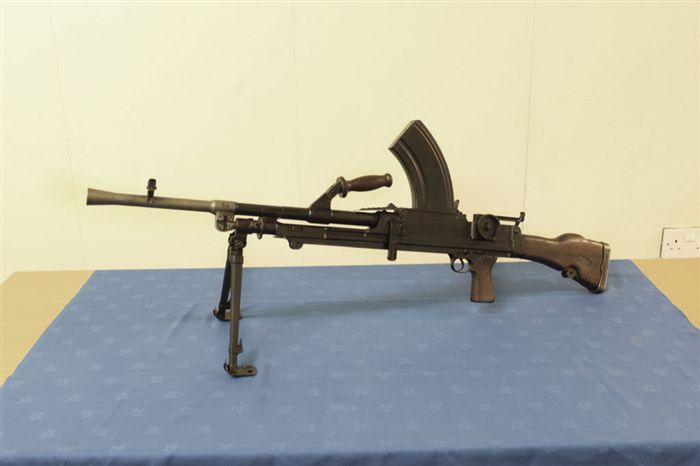 He continued: "This process took almost a month to complete and involved the deployment of considerable resources.
"Although we will never know the full reasons how and why James Arnold built up this huge arsenal of weapons, we were at least able to identify Anthony Buckland as someone dealing in illegal firearms as part of this investigation."