An International Crisis Is Growing Over The Skripal Poisoning, As UK, US, France, And Germany Condemn Russia
Moscow's Foreign Ministry has summoned Britain's ambassador to Russia for talks on Saturday.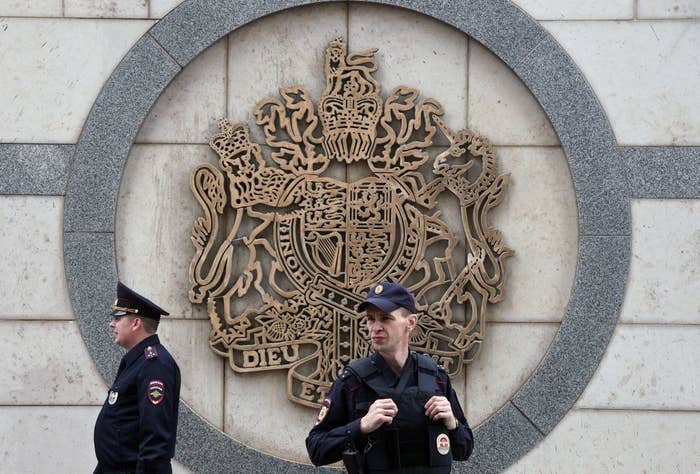 Russia has summoned the UK ambassador for talks at its Foreign Ministry, as tensions rise over the poisoning of former spy Sergei Skripal and his daughter in Britain.
Laurie Bristow has been asked to attend a meeting on Saturday, according to Russian news agencies citing an unknown ministry source.
It comes days after the leaders of France, Germany, the US, and the UK condemned Russia for its part in the poisoning and called on it to declare its chemical weapons programme to a global watchdog agency.

In a rare joint statement on Thursday afternoon, the four nations made clear they share the view that there is "no plausible alternative explanation" other than Russia having planned and executed the attack:
This use of a military-grade nerve agent, of a type developed by Russia, constitutes the first offensive use of a nerve agent in Europe since the Second World War.

It is an assault on UK sovereignty and any such use by a State party is a clear violation of the Chemical Weapons Convention and a breach of international law. It threatens the security of us all.

Our concerns are also heightened against the background of a pattern of earlier irresponsible Russian behaviour. We call on Russia to live up to its responsibilities as a member of the UN Security Council to uphold international peace and security.

The statement called on Russia to declare the full details of any chemical weapons programme to the Organisation for the Prohibition of Chemical Weapons.
On Friday the OPCW said the nerve agent, known as Novichok, has never been declared by any of its member states, and that it "expects some action will be taken soon" regarding its offer to assist the UK investigation.
Separately, the US Treasury announced it was placing financial sanctions on five Russian "entities" and 19 people for their "attempted interference in US elections".
Russian foreign minister Sergei Lavrov told the Russian state-backed news agency Sputnik on Wednesday that his country would expel British diplomats "soon". He described the UK and its allies of "following US Russophobic tendencies" and said the UK's actions "go far beyond the bounds of elementary decency.

He added that the UK's reaction to the Skripal poisoning was influenced by its frustrations in Brexit negotiations: "I think that this story primarily reflects the desperation of the current UK government, especially in the situation where they cannot ensure these promises they made to their population in relation to leaving the European Union."
Prime minister Theresa May said on Wednesday that 23 Russian diplomats she termed "undeclared intelligence officers" would be told to leave the UK within a week.

Having given Russia the opportunity to explain how a the nerve agent attack in Salisbury on 4 March, May told the House of Commons on Wednesday that there was "no alternative conclusion" other than Russia being culpable for the attack.
Russian foreign ministry spokesperson Maria Zakharova described the UK's position as "insane" and attacked it for not sharing details of the Skripal case.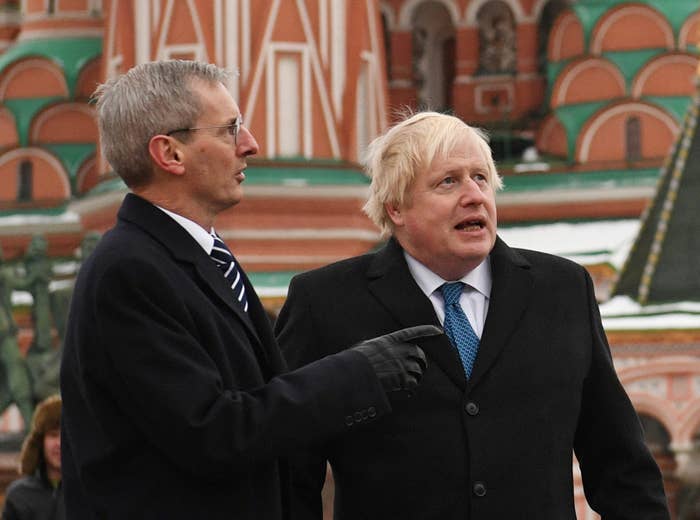 International pressure is building on Russia, with UK allies and international bodies calling for action to curb Russian aggression. In other developments:

— The UK's defence minister, Gavin Williamson, said Russia was responsible for a "attack on Britain": "It is absolutely atrocious and outrageous what Russia did in Salisbury – we have responded to that. Frankly, Russia should go away, it should shut up. But if they respond to the action we've taken, we'll consider it carefully."
— After speaking with Theresa May by phone the French president, Emmanuel Macron, restated his support for the UK and said there was "no other plausible explanation" other than the UK's assertion that Russian was responsible for the attack.

— German defence minister Ursula von der Leyen told a German TV show: "Russia has already killed one person in the UK with nuclear nuclear material and severe poisoning. We see their ally Assad using poison gas in Syria, Russia is the ally of Assad. And that is why it is crucial for Russia to clarify here. I will be talking to my British colleague this afternoon. We take that very, very seriously."
— The UN Security Council met on Wednesday, where the UK's ambassador to the UN, Jonathan Allen, accused Russia of "an unlawful use of force" and a violation of international law. The US ambassador, Nikki Haley, strongly backed the UK's position.
Russia's ambassador – the country is a permanent member of the security council – responded by accusing the UK of a "black PR" campaign to smear Russia ahead of this summer's football World Cup.

Vasily Nebenzya said: "The authorities of the United Kingdom are constantly trying to tarnish Russia."
Asked whether the UK was entering a new Cold War, defence secretary Williamson said: "Well, let's face it, relations ain't good, are they? Russia has, in my view, made a deliberate political decision in terms of what they did in terms of attacking Britain.
"It's often described as a 'cool war' that we're entering in. I would say it's feeling exceptionally, exceptionally chilly at the moment."
May was due to visit Salisbury on Thursday to speak to members of the emergency services, while home secretary Amber Rudd was due to chair a meeting of the Cobra emergency response committee.

CORRECTION
Nikki Haley's name was misstated in an earlier version of this post.