A haunting rap track featuring Grenfell Tower survivors says authorities have "blood on their hands" after the tragedy and asks where the bodies of those still missing are.

"Ghosts of Grenfell", by Lowkey, a poet, playwright, and activist also known as Kareem Dennis, features several people who escaped the fire on 14 June, which claimed the lives of at least 80 people. Of those, 49 victims have been formally identified.
Lowkey lives in a smaller tower next to Grenfell and was woken by screams at 1.30am on 14 June as the fire took hold. He later arrived on the scene and spent the next few days helping survivors.
The video, produced by filmmaker Fahim Alam, shows survivors and members of the local community mouthing the words, including: "The blood is on your hands / There will be ashes on your grave / Like a phoenix we will rise."
The painstaking process of recovering human remains from Grenfell Tower is expected to last until at least the end of the year. The Met police have placed 250 officers on the wide-ranging criminal investigation, which is keeping an open mind on what charges may be brought.
The public inquiry into the causes of the fire and the wider effects it may have on fire safety in public buildings across the country is currently gathering evidence and is expected to issue an interim report before the end of the year.
Meanwhile, government-commissioned tests of the most popular combinations of external cladding and insulation used on tall towers in the UK continue to find that they have lower resistance to fire than was previously thought.
In the latest test – the third of six in total – aluminium cladding with a fire-retardant plastic core burned to the top of a 9-metre test structure in 25 minutes. In order to be considered safe it should restrict the spread of the flames for at least 30 minutes.
The two previous tests, of aluminium cladding with other common types of insulation, also both failed, meaning that dozens of residential tower blocks will have to remove cladding.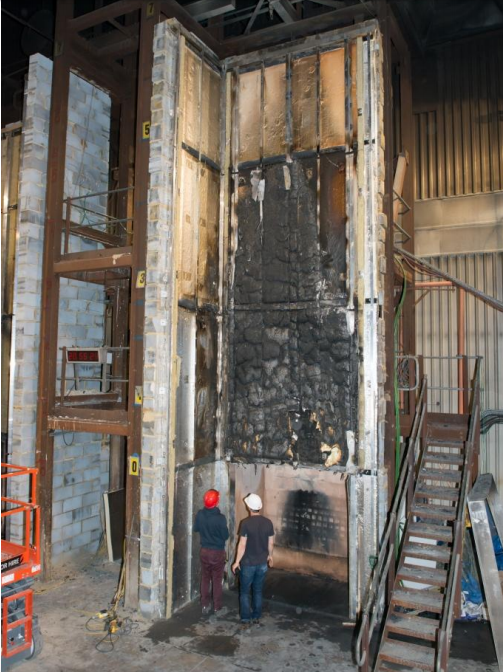 CORRECTION
Lowkey attended the Grenfell Tower fire and helped survivors over a number of days. An earlier version of this post said he was among the first people there.