A Man Who Took Pictures Of A Grenfell Tower Victim's Body And Posted Them On Facebook Has Been Jailed
Omega Mwaikambo was arrested on the day a fire tore through Grenfell Tower. On Friday he was jailed for three months.
A man has been jailed for three months for taking pictures of the body of a Grenfell Tower fire victim and posting them on Facebook.

Omega Mwaikambo, 43, pleaded guilty at Westminster magistrates' court to two separate counts of malicious communications offences, under section 127 of the Communications Act.
He was jailed for six weeks in prison for each count, to run consecutively, for a total sentence of 12 weeks.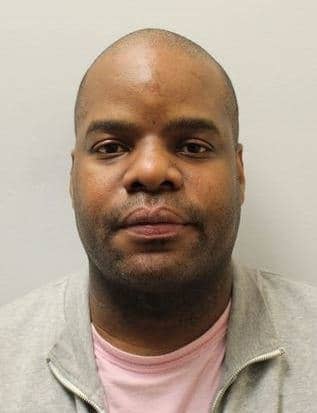 BuzzFeed News witnessed Mwaikambo's arrest near to Latimer Road tube station on the evening of Wednesday 14 June, the same day a huge fire tore through Grenfell Tower.
It later emerged that earlier that day he had taken pictures of a man who died in the fire and posted them on to his Facebook account.
The images were still visible on Facebook the following day, but were removed by late morning that same day.
They showed a man in a body bag. In one picture the bag was sealed; in several others the man's face was visible.

The same Facebook account also posted pictures of the fire as it was in progress.
According to the latest update from police, 30 people are known to have died in the fire, but scores of people remain missing, and the emergency services have said they do not expect to find any more survivors.