In the great land of New Zealand, we don't have Ikea. Naturally, this meant the first thing I did upon moving to Sydney was visit the famous store. I have no words... Well actually I have a lot, and here they are!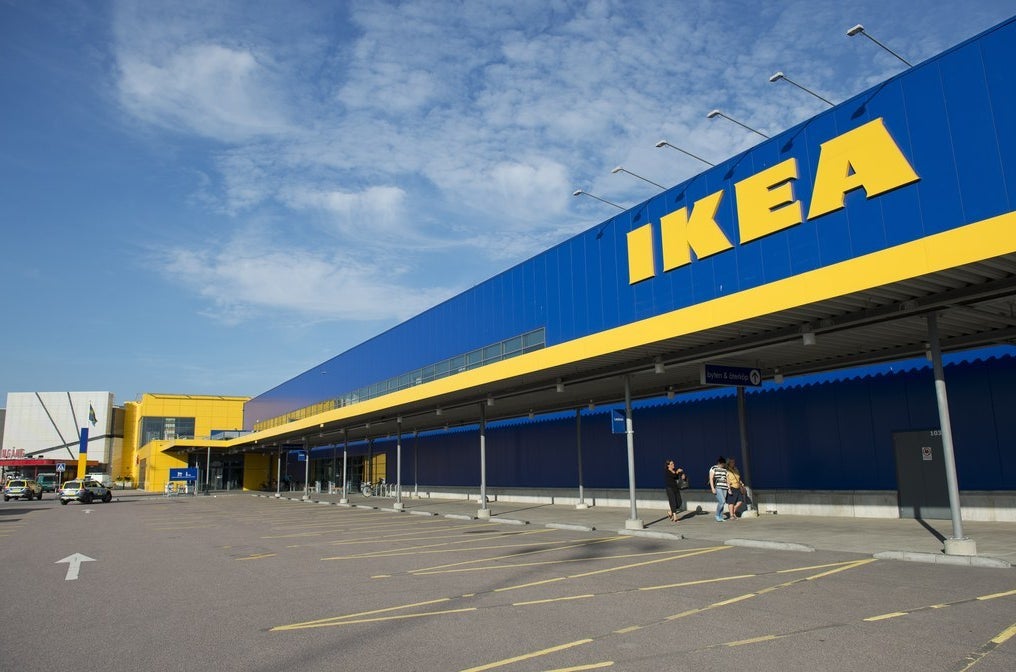 1. OH MY FUCKING GOD.
2. It's so massive I'm scared to go inside.
3. They have a clock tower?!
4. AND A CAFE/RESTAURANT???!!!?!!!?
5. We literally just walked in the door and it's already the best experience of my life.
6. This place is so big.
7. Were we supposed to bring a tent to camp in overnight?
8. They don't expect us to make it through the entire store in one day right?
9. Is that even possible?
10. There's a kindergarten/daycare type place...
11. Now I know where I'm going for brunch if I have children!
12. Wait.
13. THIS FLOOR IS LITERALLY JUST FOR THE ENTRANCE?
14. We are going upstairs and I'm trembling.
15. IKEA BEDROOMS.
16. I feel like I'm in 500 Days Of Summer.
17. People have started giving me weird looks.
18. It's not my fault I'm so excited!
19. We are in Ikea.
20. I-FUCKING-KEA!
21. OH MY GOD FREE PENCILS
22. PEOPLE WILL BE SO JEALOUS OF MY IKEA PENCIL.
23. How does New Zealand not have one of these?!
24. Are there any real plants here?
25. So. Many. Fake. Plants.
26. Wait.
27. What is a lingonberry?
28. That's not a real thing...
29. Since when is a lingonberry real?
30. Ikea biscuits?
31. I had no idea they made food...
32. I'm starting to say idea like "Ikea" in my head.
33. We've been here for half an hour and there is nothing in my basket.
34. Not sure whether that makes me sad or happy.
35. The names of the benchtop colours are next level.
36. "Fridge white".
37. "Exploding star".
38. Who came up with these names?
39. Hold up.
40. There is a full on studio apartment here.
41. @Ikea can I live in you?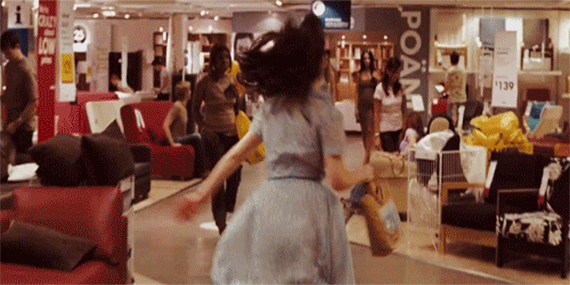 42. There's a vending machine in the corner...
43. Why?
44. It sells cider!
45. Getting drunk at Ikea = bucket list activity.
46. Oh wait it's only 0.1%...
47. *Trying to get drunk at Ikea = bucket list activity.
48. A stool for $7.99.
49. What a bargain!
50. Wait... self-serve furniture?
51. What the fuck is that?
52. Why can't I just take this stool?
53. This is far too complicated.
54. I just want this stool here.
55. There's a guy testing chairs really enthusiastically.
56. DUDE. Stop bouncing. You're only gonna spend like an hour a day on there MAX.
57. He's making weird faces.
58. We just made eye contact.
59. Run away. Run away. Run away.
60. Ikea sells large test-tubes?
61. What are these for?
62. They're too big for shots or holding things but too small to be actual glasses.
63. IKEA WTF?!?!!!
64. We found the Ikea book section.
65. That's a thing.
66. Ooooooh! There's a book called "The Princess and the Happiness".
67. I want to read that.
68. I bet it's about a princess experiencing her first existential crisis.
69. Walls of mirrors are a definite no.
70. Most of these mirrors are way too thin.
71. Like obviously they work when a wall is covered in them.
72. But who would buy seven different mirrors and put them on the same wall?
73. Swedish people maybe?
74. I can smell food.
75. I just saw a massive warehouse-type floor through a window and I'm not even mildly prepared to think about that.
76. I'm gonna block that out until after lunch.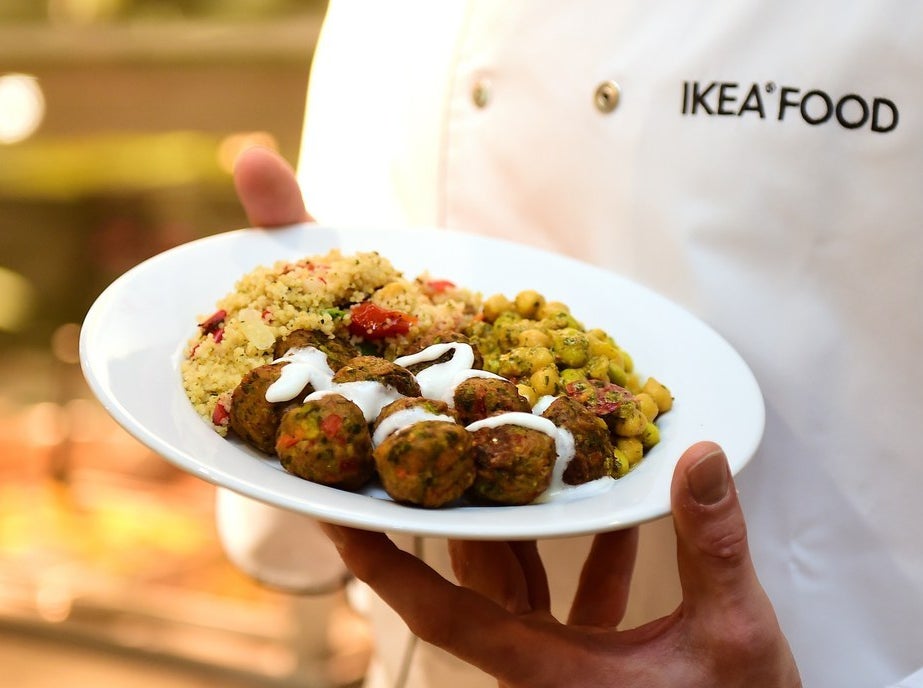 77. Lol this is like a full on buffet restaurant.
78. I don't know why I expected anything less.
79. Why are meatballs such a thing here?
80. Okay I'm getting meatballs.
81. With lingonberry jam...
82. WHAT. THE. FUCK. IS. A. LINGONBERRY?
83. Honestly I'm so confused.
84. Lingonberry soda, lingonberry jam, lingonberry cordial.
85. I don't trust it because I don't know it.
86. Turns out lingonberry is delicious.
87. I will take 10x bowls of lingonberry jam please.
88. I'll also take a leaflet explaining what a lingonberry is.
89. No but seriously lingonberry jam is SO. GOOD.
90. I just ate all the meatballs so so fast.
91. I think I might explode.
92. HOLD THE FUCK UP.
93. This isn't the end?
94. There's a downstairs?!
95. Can't we just do that tomorrow?
96. No? Now?
97. Wow there is SO. MUCH. STUFF.
98. I didn't know half these things existed?!
99. "Yes, I would like to purchase one grusblad."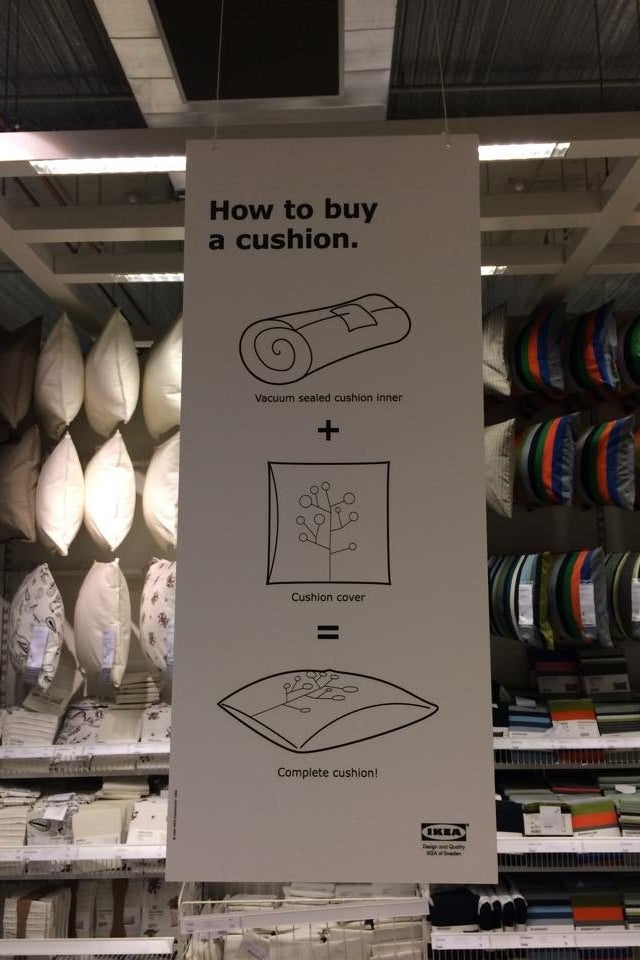 100. "How to buy a cushion." I mean thank god that's here!
101. I'd probably be having a breakdown right now if that helpful poster wasn't telling me how to make this difficult purchase.
102. Everything looks so comfortable.
103. Should I just cancel my plans for tonight and sleep here?
104. I think yes.
105. I got a mulig to hang my clothes, because what else?
106. Ooooooh I need a solvinden!
107. I don't know what it is but that sounds necessary.
108. THERE'S BASICALLY A ROOM OF CANDLES!
109. Where are the lingonberry scented candles though?
110. This lingonberry thing is getting more and more suspicious.
111. Walking through the warehouse is daunting, scary, and not fun.
112. I survived.
113. Should I buy a child play kitchen?
114. Yes?
115. The wait for the checkout is so long and boring.
116. Oh my god they sell chocolate.
117. It's now a little less boring.
118. There's a grocery store? I am 110% done.
119. Why doesn't Ikea have a mascot?
120. They should make it a meatball.
121. "Mulig the Meatball".
122. I definitely bought way more things than I needed to.
123. Actually, I needed those two animal cushions.
124. I'm already excited to come back and get the full set after pay day.