What's good, readers? Patrice, here. I'm a beauty writer at As/Is and I LOOOVE me a cute wig. It's the easiest way to experiment with different hair textures, lengths, and colors without damaging my own strands.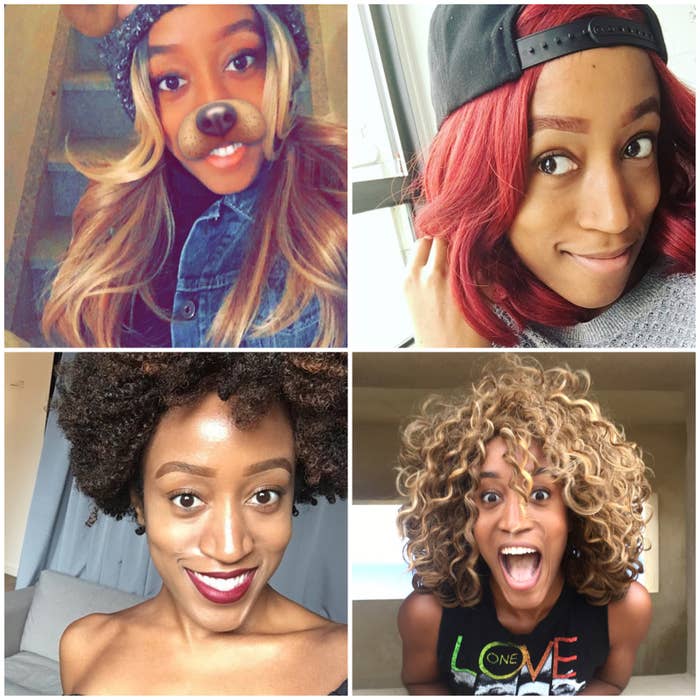 Like any good ~connoisseur~, I'm always on the hunt for fun, new wigs to add to my growing collection. So when I discovered Toni Daley's line of affordable, synthetic half wigs on YouTube, I knew I had to try them out!

The Blow Dry Wig in 1B, which henceforward shall be called Dionna in honor of the OG #BigHairDontCare divas Diana and Donna, is big, bold, and has personality for DAYS!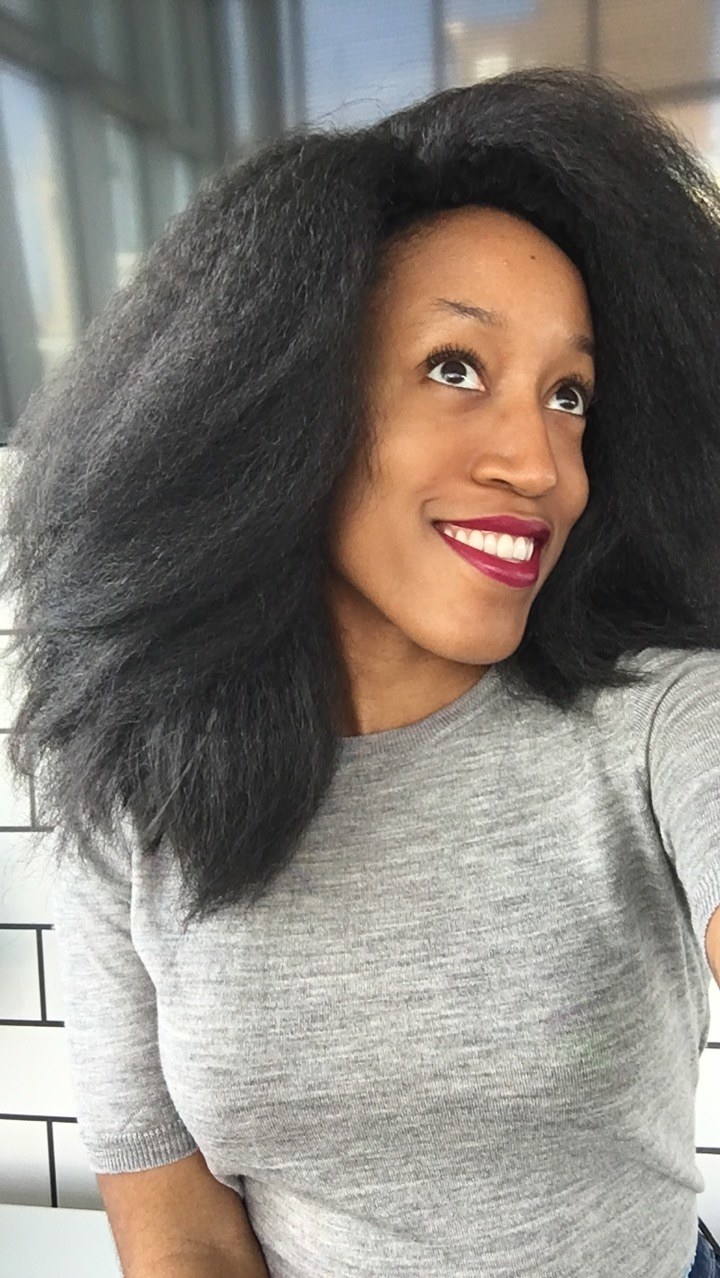 As every wig master knows, no true wig review is complete without a test drive, and I'm happy to report that Dionna rides like a dream. She bounced around me like a true hype woman, and stayed put when the petty-ass wind tried to expose me.

The Toni Wig straight out the box looks cute in this pic, right? But IRL Toni was serving Shirley Temple realness with a little Sideshow Bob. Dionna looked real, whereas Toni looked real wiggy.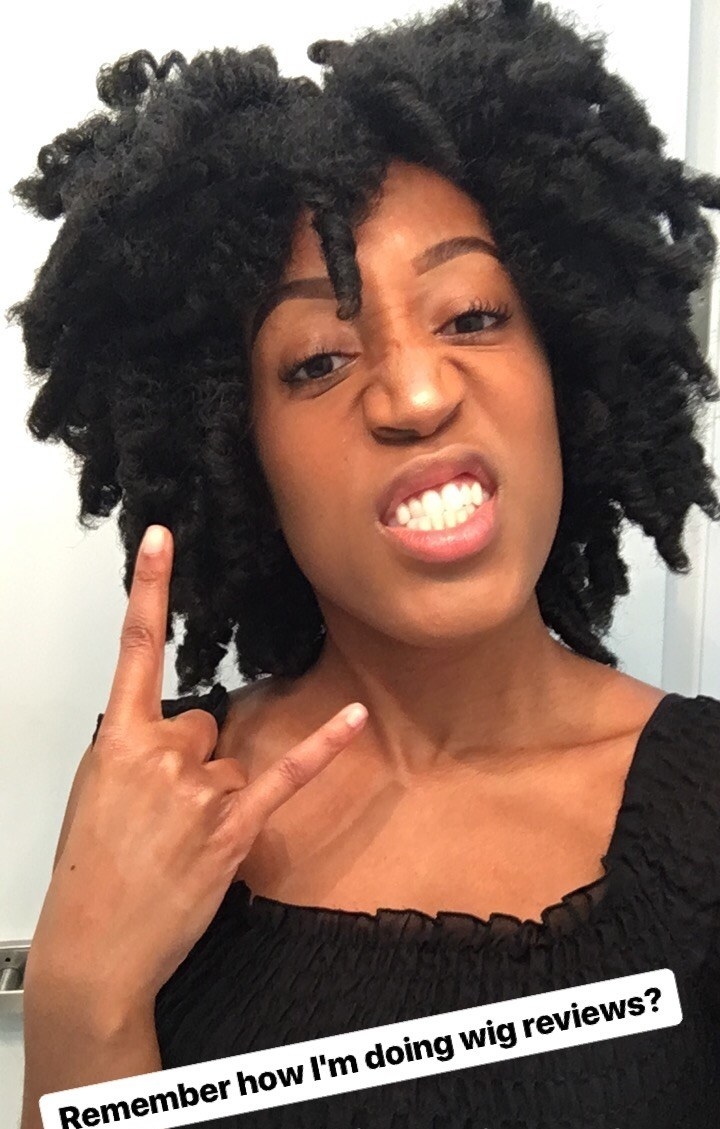 Let me remind y'all that I'm low-maintenance when it comes to wigs, so I was a little irked that Toni wasn't ready to wear as is. But TBQH, I only spent like four minutes one morning jujing and trimming it before work (I had a train to catch!) and it turned out BOMB!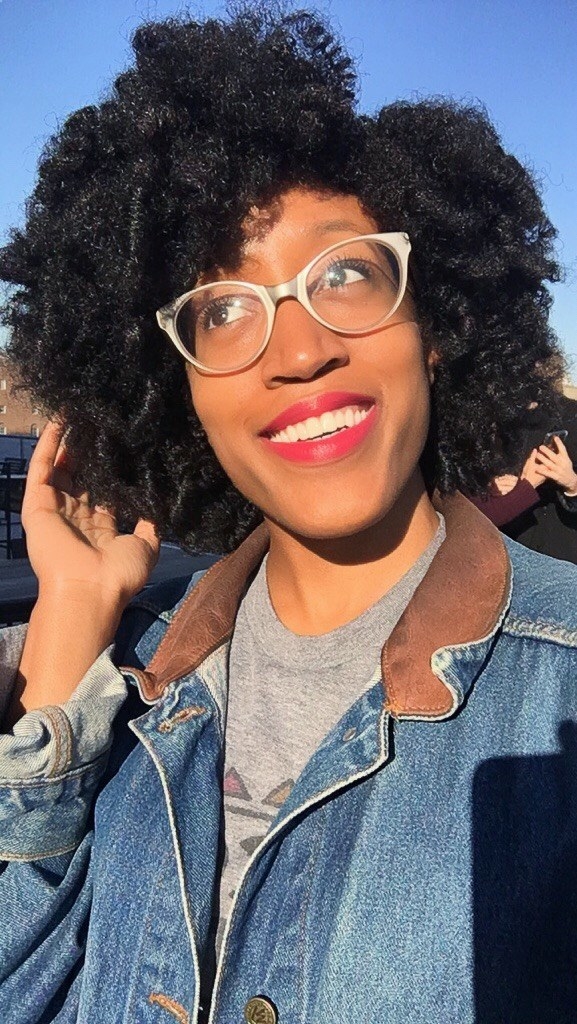 *WE INTERRUPT THIS REVIEW TO BRING YOU AN IMPORTANT MESSAGE: TIGHTEN YOUR WIG STRAPS ACCORDINGLY...OR ELSE THIS MIGHT HAPPEN!!!*

Rounding out the bunch was the Big Chop Wig in Ombre. Let's call her Shuri, shall we? #WakandaForever. She's basically a tapered-cut version of Toni, so I did some more jujing and trimming to create the perfect shape for my face.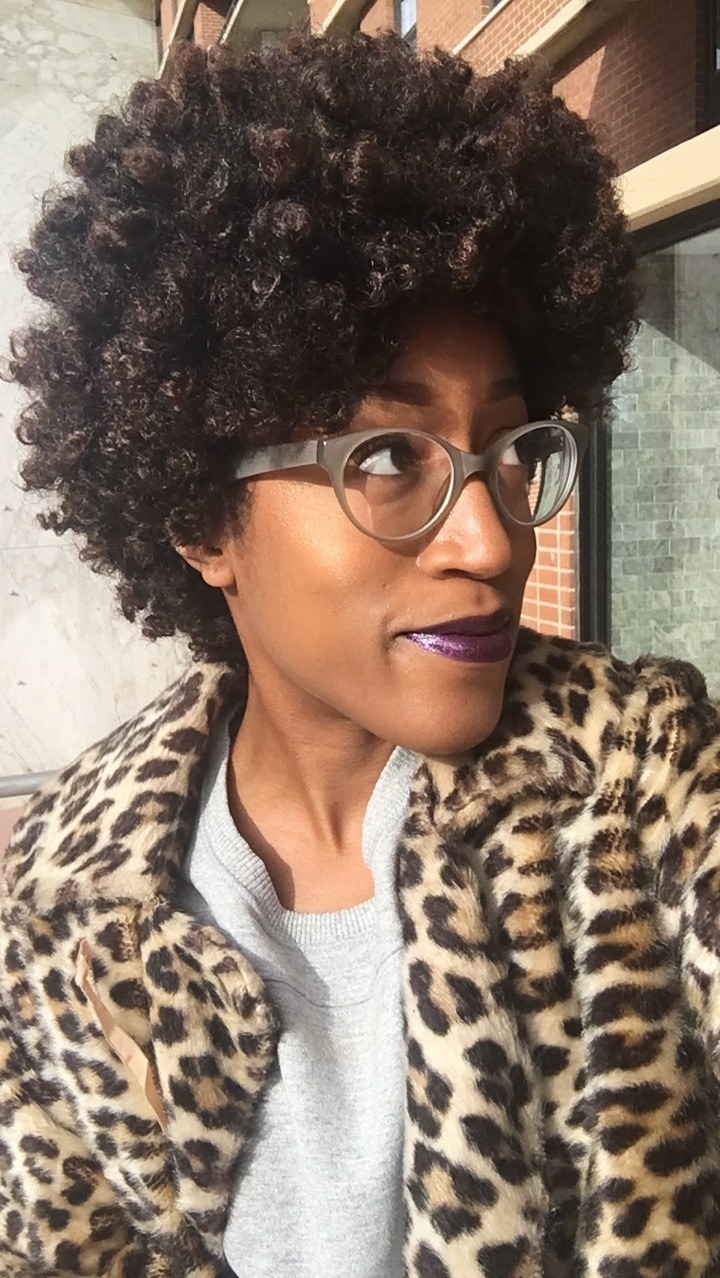 Full disclosure: Customizing Shuri required a little more time, patience, and resourcefulness than her cousin, because cutting and shaping your own wig is HARD, especially if it's curly.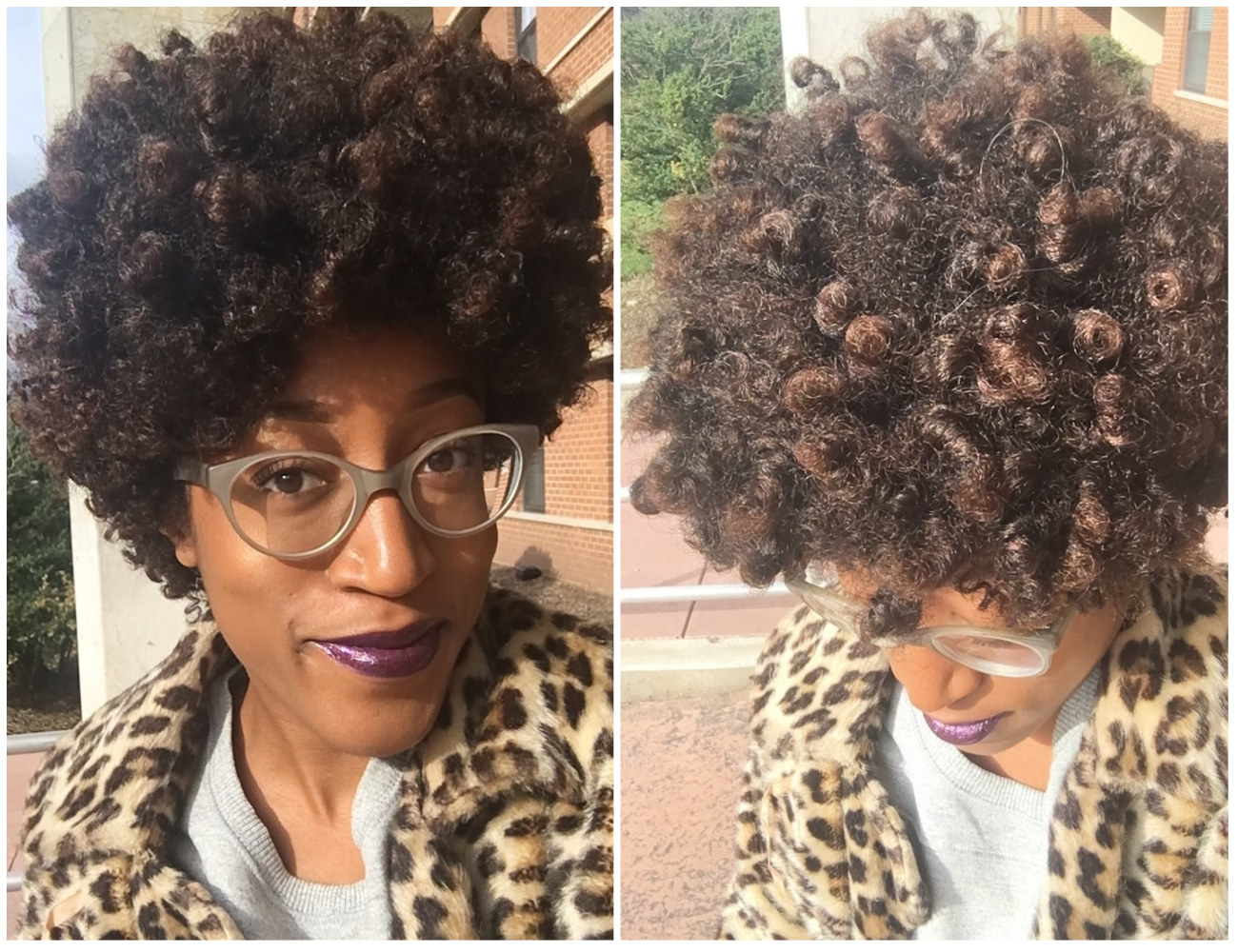 Toni Daley wigs are the TRUTH! And I'm picky when it comes to these things, so that's saying a lot. The textures, curl patterns, and colors are believable. And, as long as you put them away properly after each use, they get better with age, just like a good twist-out.
So there ya have it, folks. Which wig should I try next? A long-ass purple one? A box braids one? A hella expensive one? Lemme know in the comment section below!