What do you do when the most romantic day of the year falls on the blackest month of the year? If you're designer Olatiwa Karade, you team up with writer Mieko Gavia and release a collection of unapologetically woke sweatshirts.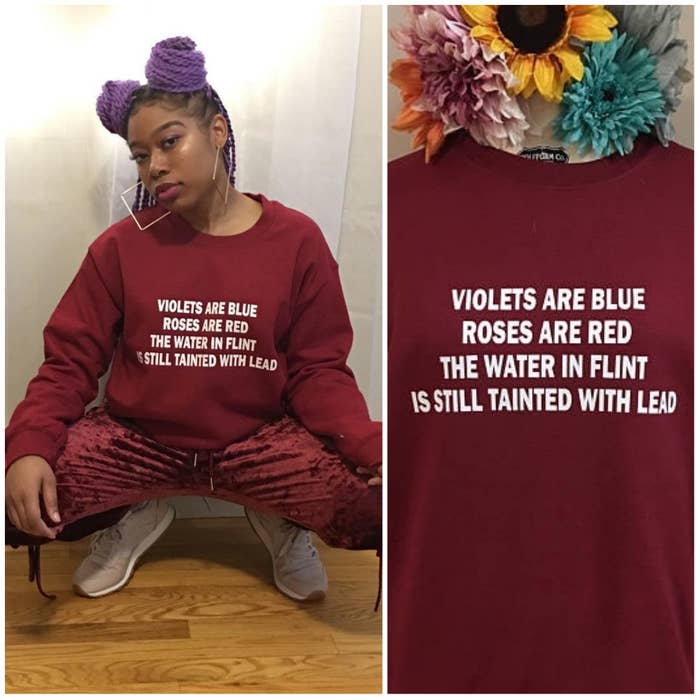 "Valentine's Day coincides with Black History Month, the blackest time of the year," Olatiwa told BuzzFeed. "So how could we have a whole day about celebrating the loved ones in our lives without bringing attention to those of us whose loved ones are being mistreated, oppressed, assaulted, even killed because of the color of their skin?"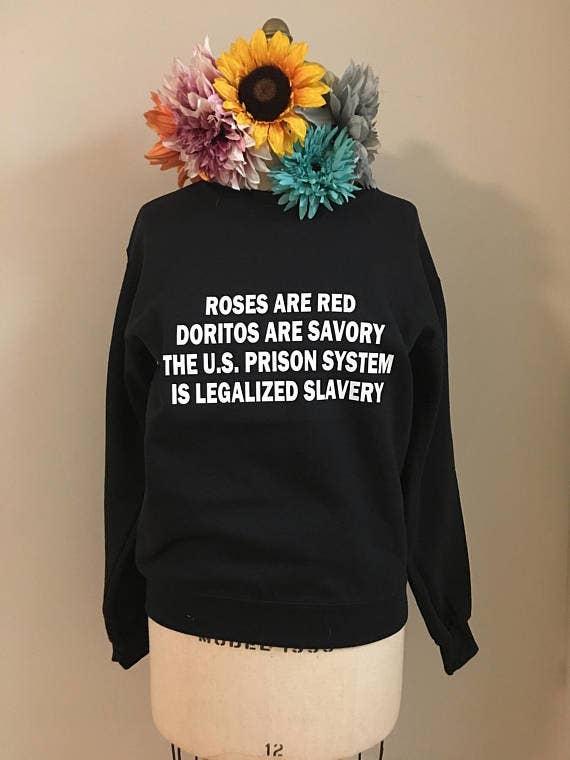 As for the words, Mieko first published these and other Valentine's Day poems on Facebook back in 2016. "I wanted to give something to my friends who felt down that day," she told BuzzFeed. "I wanted to say that love also means radical justice and not just diamonds and $10 chocolates."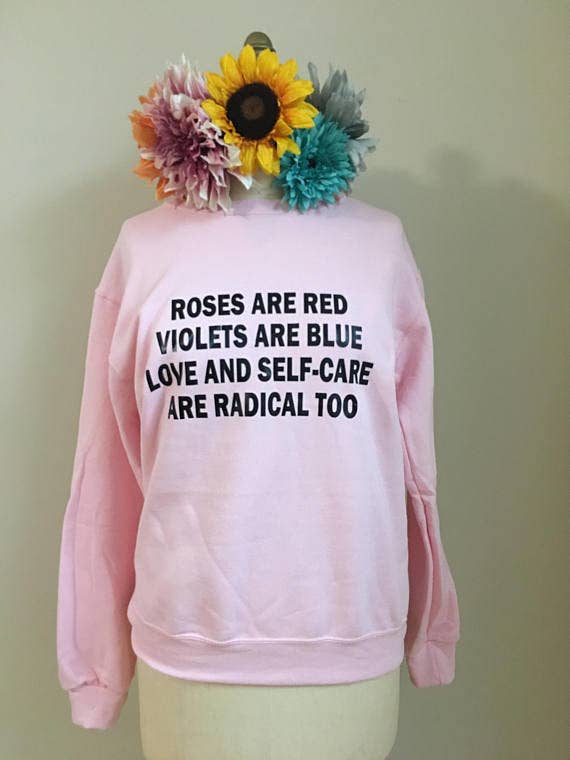 People started asking Mieko to sell t-shirts featuring the viral poems, so she eventually pitched a collab to Olatiwa after spotting the designer's sweatshirts online. "I thought they were really cool, so I researched her," the writer said. "I was excited to partner with another black femme, especially someone who had a good sense of style and ethics."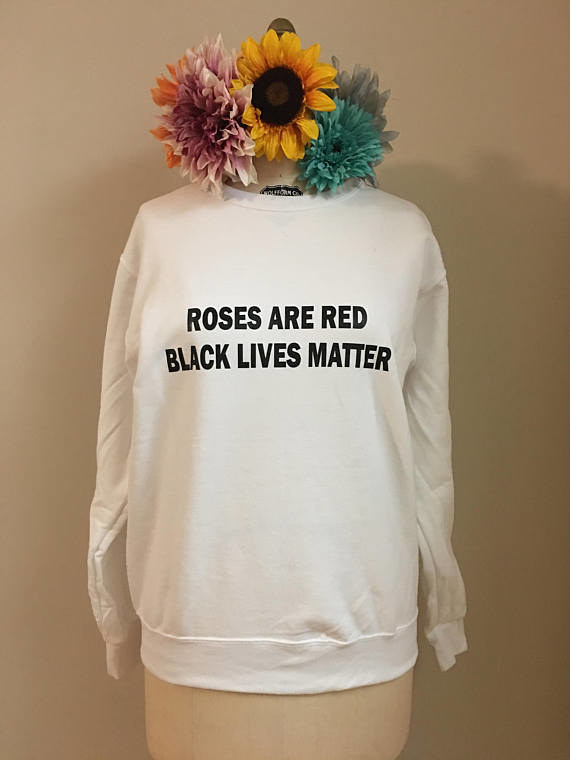 These sweatshirts and tees are now available on Splendid Rain Co. And as if these pieces weren't already dope enough, a percentage of sales are going to the non-profit Legal Services for Prisoners with Children.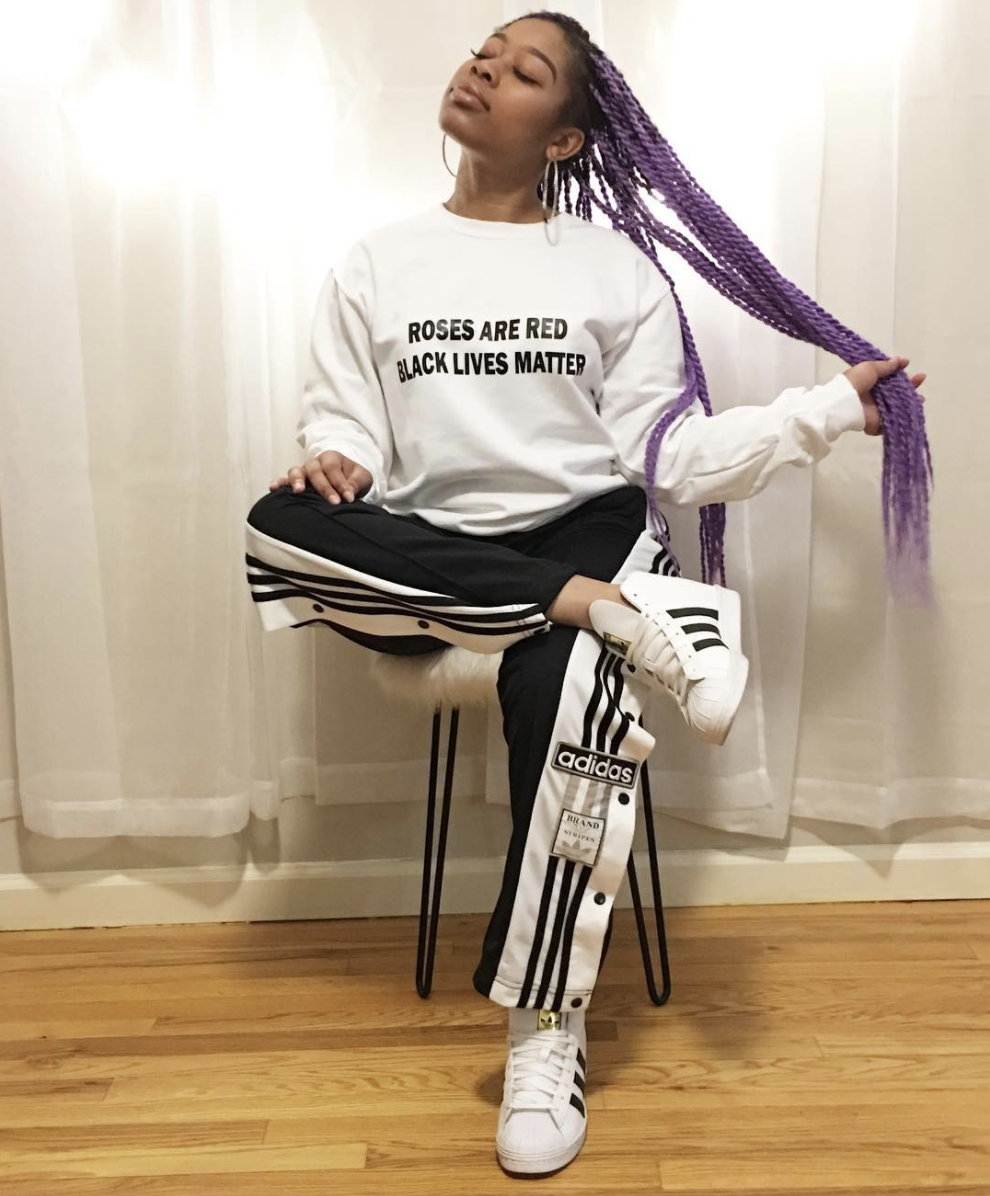 HOPE YOUR VALENTINE'S DAY WAS AS BLACK AS OUR LOVE FOR OLATIWA AND MIEKO!!! XOXO