"The Farewell" Just Beat A Major "Avengers: Endgame" Record, And People Are Calling It The Best Movie Of 2019
"The Farewell entertained me, gave me love, and destroyed me!"
The Farewell only hit theaters last weekend, but both critics and moviegoers are already calling it one of the best films of 2019.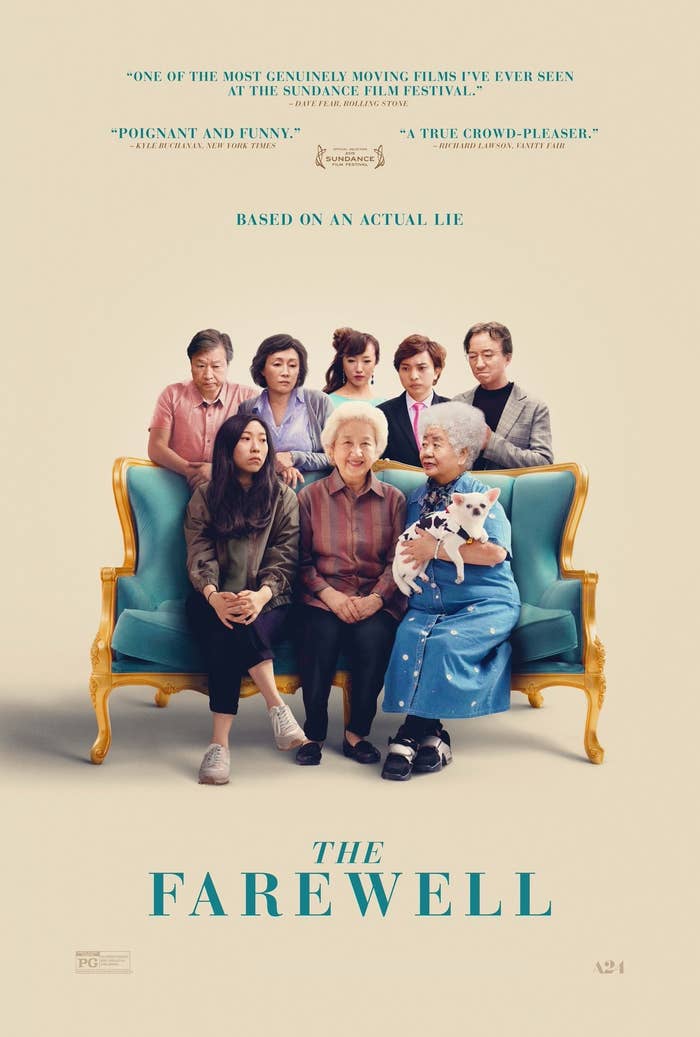 Here's the synopsis: "In this funny, uplifting tale based on an actual lie, Chinese-born, US-raised Billi (Awkwafina) reluctantly returns to Changchun to find that, although the whole family knows their beloved matriarch, Nai-Nai, has been given mere weeks to live, everyone has decided not to tell Nai Nai herself."
This wonderful movie has already broken a ton of uncharted ground in Hollywood. For one, Lulu Wang wrote and directed The Farewell, making the film one of very, very few US box office hits helmed by an Asian-American woman. She based the intimate flick on her own family's experience.
Speeeaking of women of color breaking barriers in Hollywood, Crazy Rich Asians breakout star Awkwafina plays the lead role of Billi. When's the last time you've watched an Asian-American woman play the dramatic lead role in a US film? Exactly.
There's also an all-Asian cast comprised of phenomenal actors, like Diana Lin (Billi's mom Jian), Jiang Yongbo (Billi's uncle Haibin), and Zhao Shuzhen (grandma Nai Nai). Each performance is a masterclass in RANGE.
The Farewell's only being shown in four LA and NYC theaters right now (and nine more this coming weekend), because the distribution company A24 opted for a limited release to build buzz before the nationwide release on Aug. 2.
But the good news is that this move helped the indie darling surpass Avengers: Endgame's record of biggest theater average of the year!
So, how did a small indie family drama showing at only four theaters manage to beat a record held by the second best-selling movie EVER? Well, people showed up on opening weekend!
Not only was every theater packed, but also some shows were even bought out by generous supporters, like US Olympian ice dancer medalists and siblings Maia and Alex Shibutani...
...and international pop star Tiffany Young, who purchased an afternoon screening for all of her LA-based fans.
As for the reviews, Rotten Tomatoes' rated The Farewell 100% fresh by dozens of critics.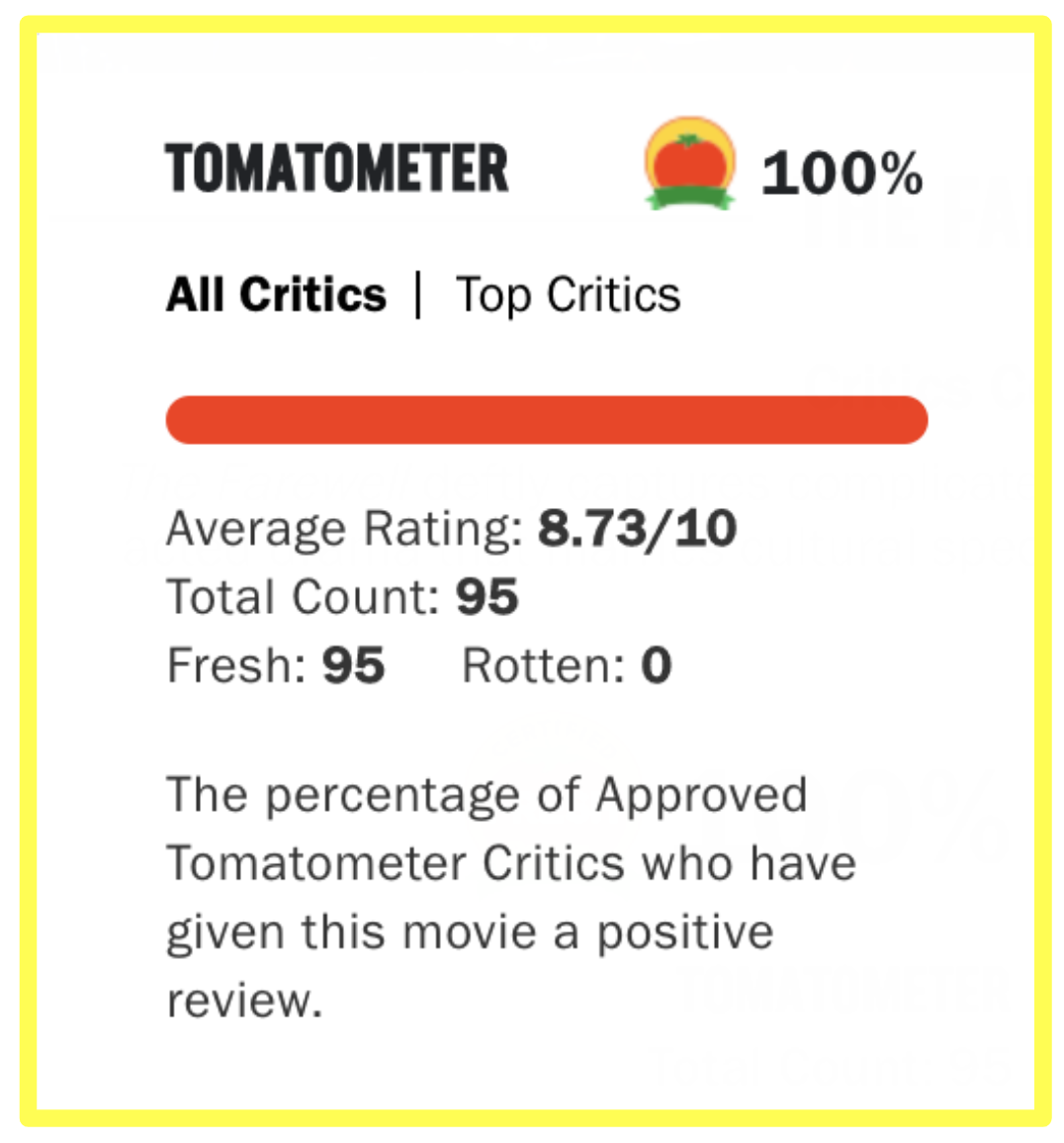 Now, I'm not gonna dive further into the film, because I reeeally want you to go see it. But just know that The Farewell has made a lot of moviegoers feel SEEN, especially Chinese-Americans and those within the Asian Diaspora who've rarely, if ever, seen themselves, their families, their cultures, and their experiences represented in such a nuanced and normalized way on the big screen.
And on that note, I'll leave you with 22 tweets that perfectly articulate the deep resonance and wide-reaching impact of the masterpiece that is The Farewell:
1.
2.
3.
4.
5.
6.
7.
8.
9.
10.
11.
12.
13.
14.
15.
16.
17.
18.
19.
20.
21.
So, are you gonna watch "The Farewell"? Have you watched it already? Share your thoughts in the comment section below!!!