Hairstyle inspo is everywhere. Just ask Leigha Bishop, a teacher at Lakeview Elementary in Sugar Land, Texas, who was inspired by her 4-year-old student's new look. "She came to school with the cutest up-do that I HAD to try," Leigha told BuzzFeed.
The last-minute hair sesh was totally worth it, though. "Her jaw dropped and she just stared at me," Leigha said. "I told her, 'You thought I was playing? We are going to be cute together!'"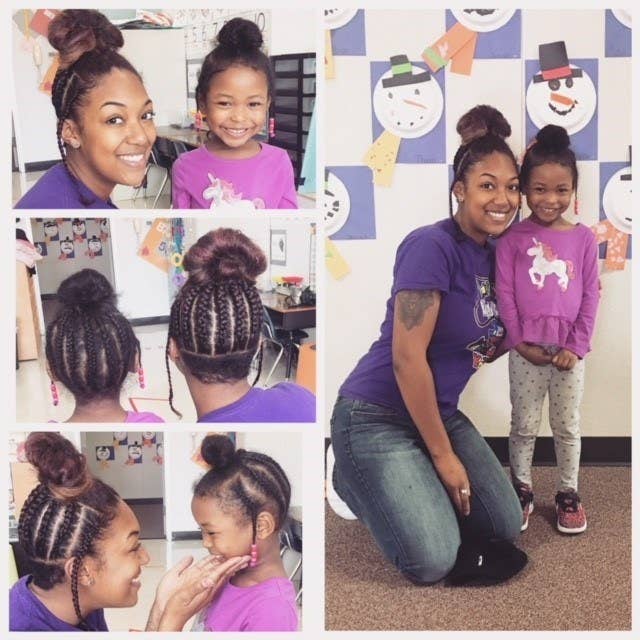 Twitter user J'Ardoin Janǽ recently discovered what Leigha had done and shared the heartwarming story in a tweet that's already been liked more than 125,000 times.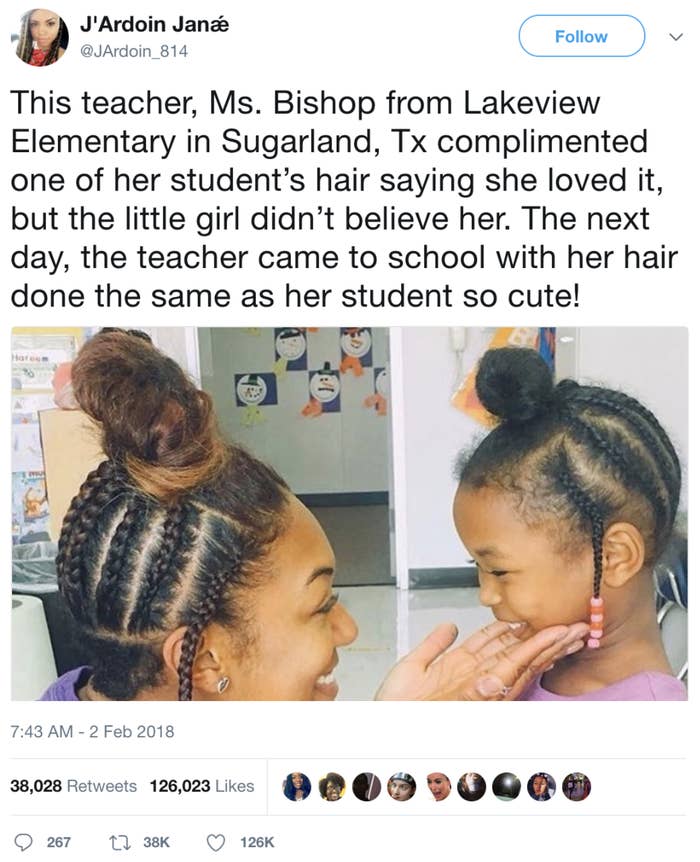 For some people, Leigha's uplifting act restored their faith in humanity.
Others made plans to recreate the braided look on their own young queens.
The story also served as a great reminder of why representation matters in the classroom.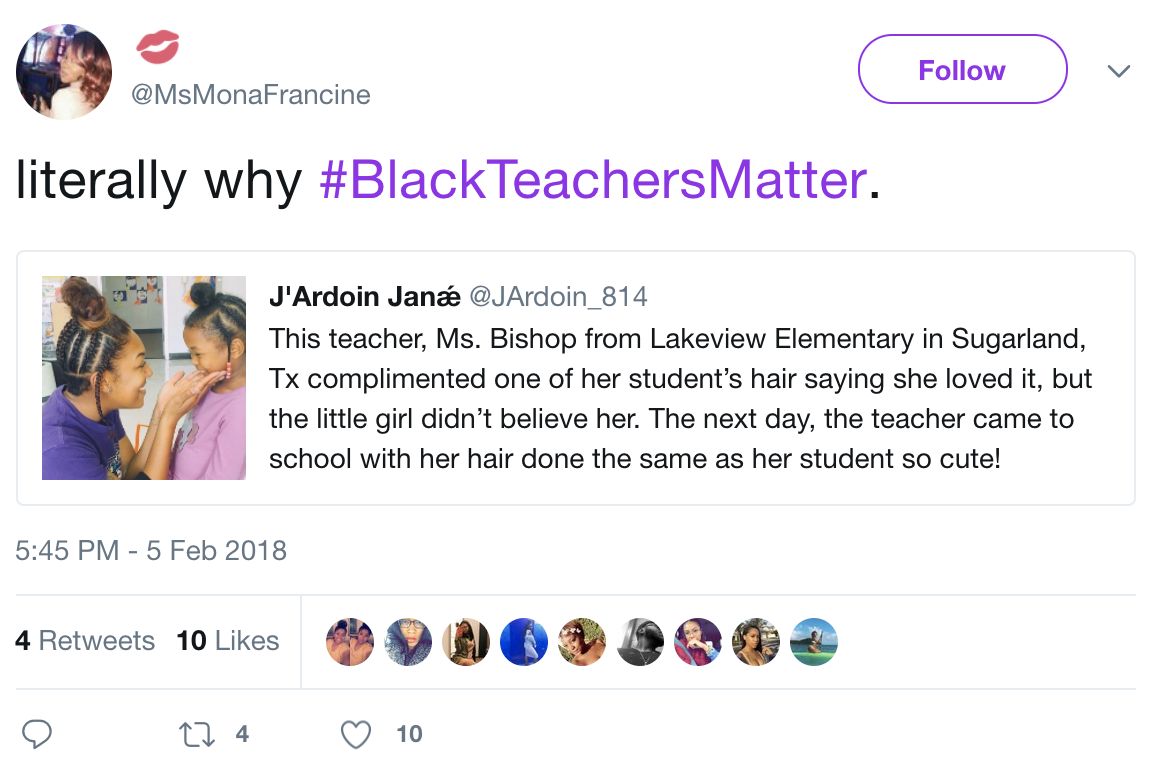 "What I love most about being a teacher is the power I have to pour light into each and every little soul that steps foot in my classroom day after day," Leigha said. "Whether you're in Pre-K or fourth grade, being taught to love yourself and being taught you are whole is VITAL!"
Shout out to those teachers making sure ALL their kids feel seen!!! Y'all are truly a gift.