In case you missed the memo, the best rappers in the game right now are women, PERIODT. Take Megan Thee Stallion, for example, a breakout Houston emcee who juggles her college studies with a fast-growing hip hop career.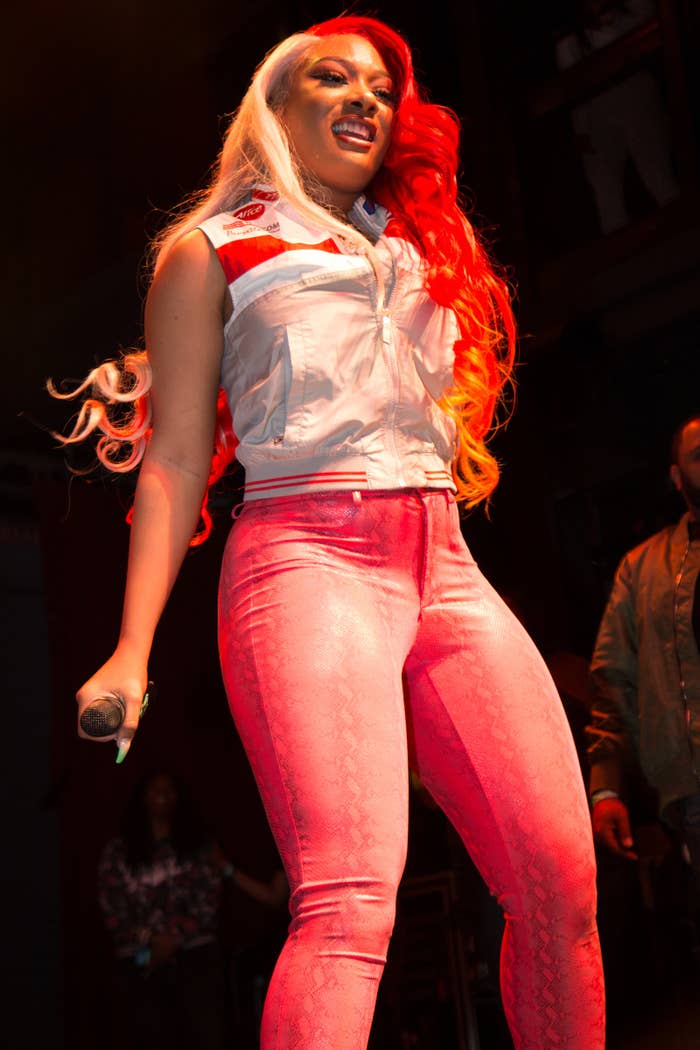 If you need some receipts on why Megan's one to watch, get into her most recent single "Big Ole Freak."
The song's an absolute BANGER, and so like most bangers (see: "In My Feelings" and "Level Up"), "Big Ole Freak" immediately got the dance challenge treatment, compliments of hip hop DJ Duffey who kicked it off earlier this week at a Dallas gas station.
And thus the #bigolefreakchallenge was born. "Duffey challenged me to dance to my song at the gas station," Megan told BuzzFeed via email. "I don't think she thought I would really do it, haha, and it just caught on!"
So ya it's pretty simple: gas station and/or car + twerking = #bigolefreakchallenge.
"The challenge just basically shows girls and guys having fun and being care-free," Megan explained. "I like to see people have fun!"
Lots of folks joined in on the fun, like comedians B. Simone and Jasmin Brown...
...and even these dancers who technically weren't at a gas station, but they're currently on tour with Drake so imma let it slide.
Megan's been showing love to everyone's video and reposting her favorites, including this guy who got all Simone Biles with it in his own special version. "He was literally doing sit-ups on a street sign and then fell into a split combo," she said.
"I'm all of my friends' hype girl, so I just like letting my hotties [aka my fans] know that I'll hype them up too!" the emcee added.
SHOUT OUT TO MEGAN FOR BEING HER UNAPOLOGETIC, FUN SELF!!! AS FOR ME, SEE Y'ALL AT THE STATION.