And there's a lot of content on the 25 (!) track double album. But it seems like people have become ENAMORED with the breakout hit "In My Feelings."
The CityGirls and Magnolia Shorty featured track is catchy as hell but what's even better about it is that it's inspired a new social media challenge...
...The #InMyFeelingsChallenge is quickly taking over social media and everyone is having it up.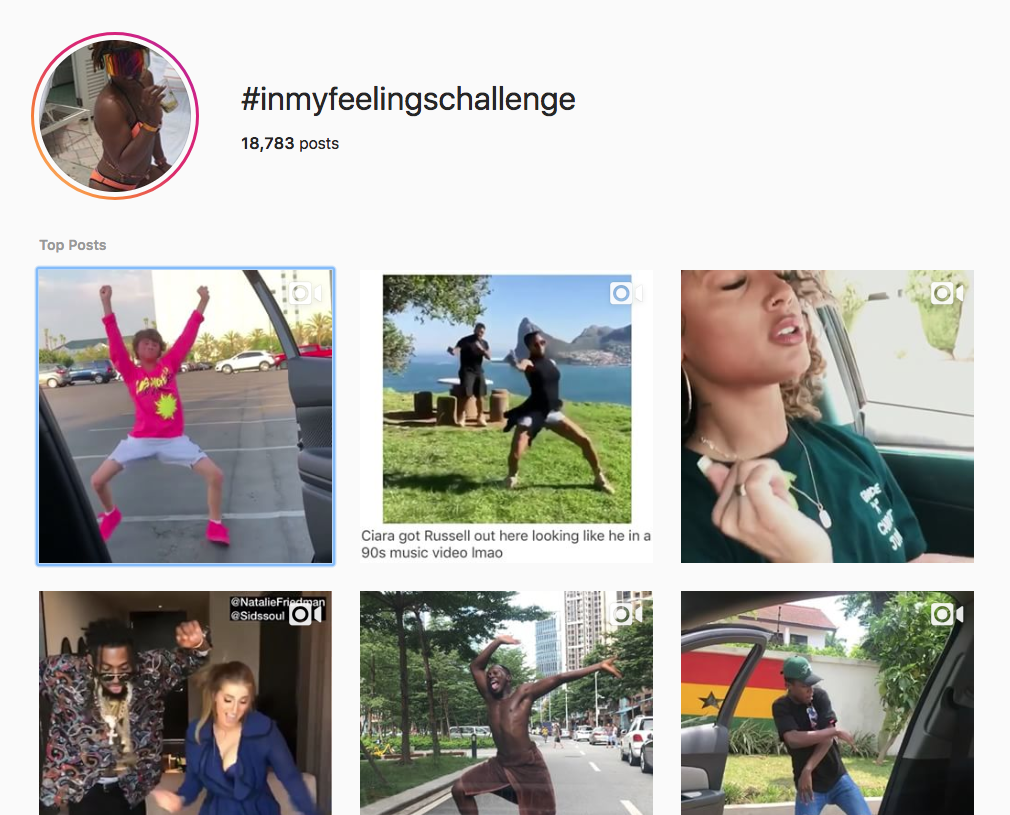 It all started when Shiggy, a popular user on social media with over a million followers, created #DoTheShiggy, a dance set to "In My Feelings."
After that, it went far and wide. These guys did the damn thing outside of their local Dunkin' Donuts:
And this one is so good! Peep his Millie Rock!
It wasn't long before celebrities started hopping in on the challenge here's one of Drake's good friends NFL star Odell Beckham, Jr.
And Ciara took a short break from her honeymoon with husband Russel Wilson to break 👏🏾 it 👏🏾 down. And Sis KILLED it, because duh:
This one is so damn good because she literally GHOST RODE the whip while breaking it down. Damn, girl:
Wait for it with this one...LOL:
These guys literally killed it!
C'mon Cody! He's good! Lol.
And even these adorable flight attendants got in on the challenge:
You better do it, Jessica!
But naturally some people ruin it for everyone:
Anyways...Drake performed the song for the first time this past weekend at London's Wireless Festival, the crowd went wild!
And finally, Ahsia did what? THAT!