When it comes to the queen of pop throne, Normani Kordei's got next.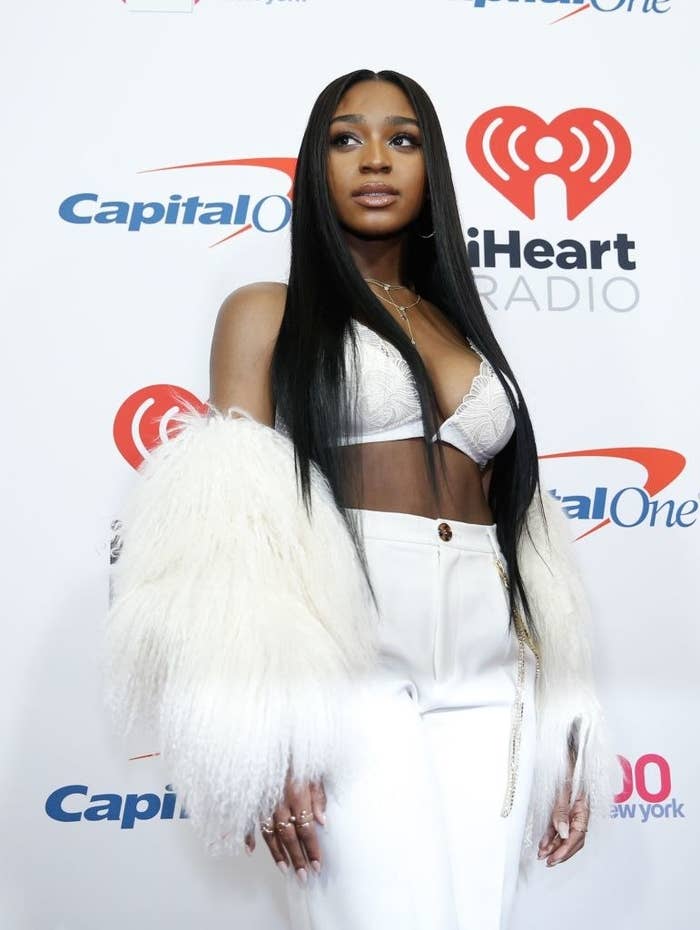 But, as Normani recently revealed to FADER, there was one celeb in particular whose feedback mattered the most.
"Kelly Rowland was the first person that I sent the video to," she said. "She heard the song before everybody else heard it, too."
Normani claimed she was "freaking out" about the project, and said Kelly assured her that she was "buggin a little bit."
"Growing up, I looked up to her so much," Normani explained. "So the fact that I'm able to pick up the phone and call and get the wisdom that she gained over the course of however many years of being in this industry, it's just so beautiful."
So, what exactly did Kelly think of "Motivation"? She LOVED IT, of course.
This reminded me of a Billboard interview from earlier this year, in which Normani was asked whether she was a Beyoncé or a Kelly. After pledging her allegiance to the Beyhive as a stan, Normani admitted that she "sees [herself] in Kelly."
"She's killing it for brown girls," Normani told Billboard. "She carries herself gracefully, and 'Motivation' — girl, that was the prime!"
From praising her idol's classic bop "Motivation" to creating her very own by the same name, Normani is truly in a league of her own.