Lauren London's New Tattoo Of Her Late Boyfriend, Nipsey Hussle, Is As Powerful As Her Eulogy For The Rapper
"Real Love Never Dies. When you see me, you will always see him."
Today, thousands of people gathered to pay their respects to Nipsey Hussle at his funeral in downtown Los Angeles. The 33-year-old rapper, entrepreneur, and philanthropist was fatally shot in front of his clothing store on March 31.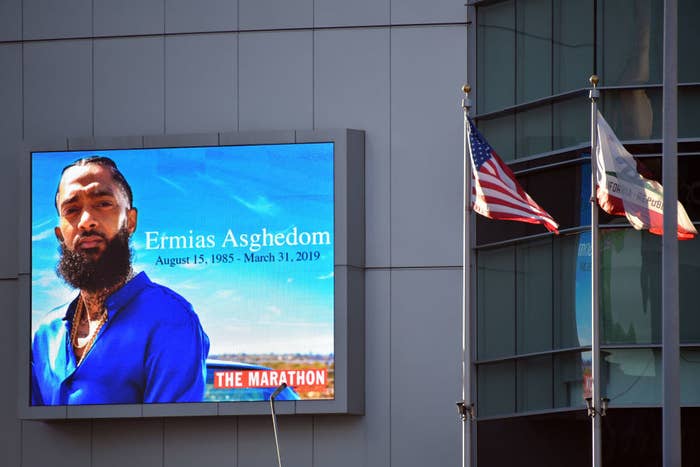 In the wake of the funeral, Lauren revealed a freshly inked portrait tattoo of her partner on Instagram. "Real Love Never Dies," she wrote. "When you see me, you will always see him #LoveYouHussle #TMC."
The two had been in a serious relationship since 2013, after initially connecting on Instagram. "Our stories are very different," Lauren teased during a February GQ interview. "I did not slide into his DMs. My homeboy did..."
Lauren's love for Nipsey was felt throughout the funeral, including in the physical program, which contained a personal text message she'd sent him earlier this year...
...and in the poignant, powerful eulogy she delivered: "To Ermias, the love of my life. You know what it is. Grief is the final act of love. My heart hears you. I feel you everywhere. I'm so grateful that I had you. I love you beyond this Earth. Until we meet again, the marathon continues."
CORRECTION
Nipsey Hussle was 33 when he died. An earlier version of this post misstated his age.