The fatal shooting of acclaimed rapper Nipsey Hussle last Sunday afternoon sparked a nationwide outpouring of disbelief, sorrow, and support for his loved ones, including his long-term girlfriend, actor Lauren London.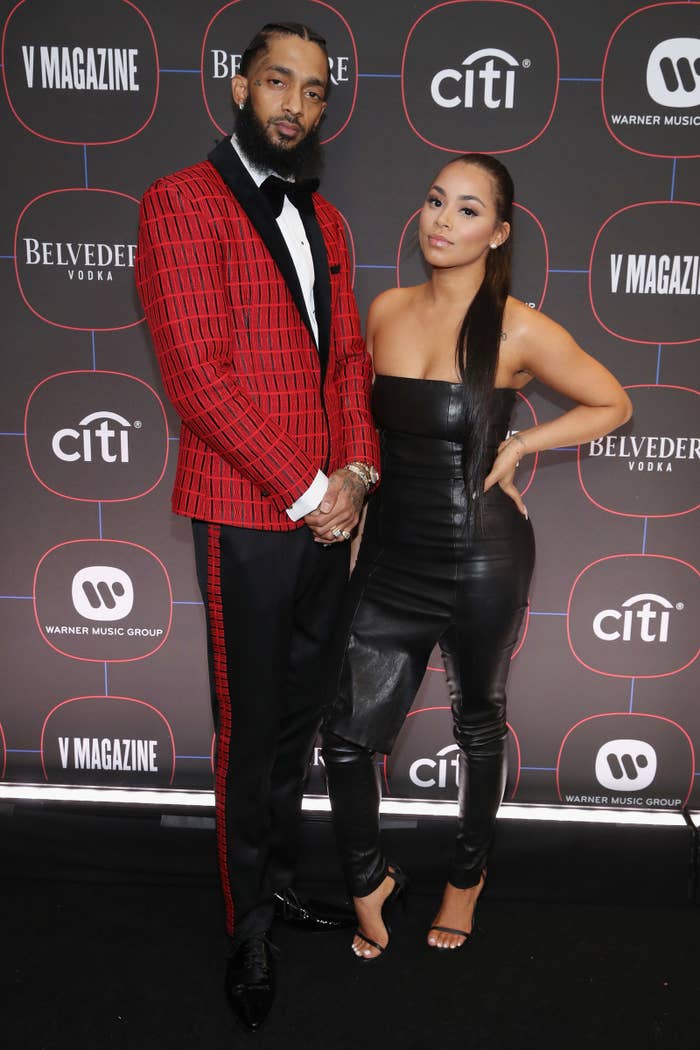 On Tuesday evening, Lauren posted on Instagram to address the tragedy. "I am completely lost," she wrote. "I've lost my best friend, my sanctuary, my protector, my soul....I'm lost without you. We are lost without you babe. I have no words."
GQ recently spotlighted Nipsey and Lauren in their annual Power Couple issue, featuring stunning photographs of the duo in their hometown of Los Angeles.
The two first met in 2013 after connecting on Instagram and had been dating ever since. They also share a 2-year-old son, Kross, who's siblings with Nipsey's 7-year-old daughter, Emani.
Three days before Nipsey's passing, GQ also published an adorable video in which Lauren quizzes Nipsey on all things Lauren, as well as their relationship. "What's my favorite thing about you?" she asked her partner. Nipsey responded, "My spirit."