This is Issa Rae and that's Yvonne Orji. They play best frens on the HBO hit show Insecure, but they're also our best frens in our heads.
Soooo, if you're like me, you were minding your business, scrolling through the 'gram Saturday night, and came across THIS magnificently melanated pic...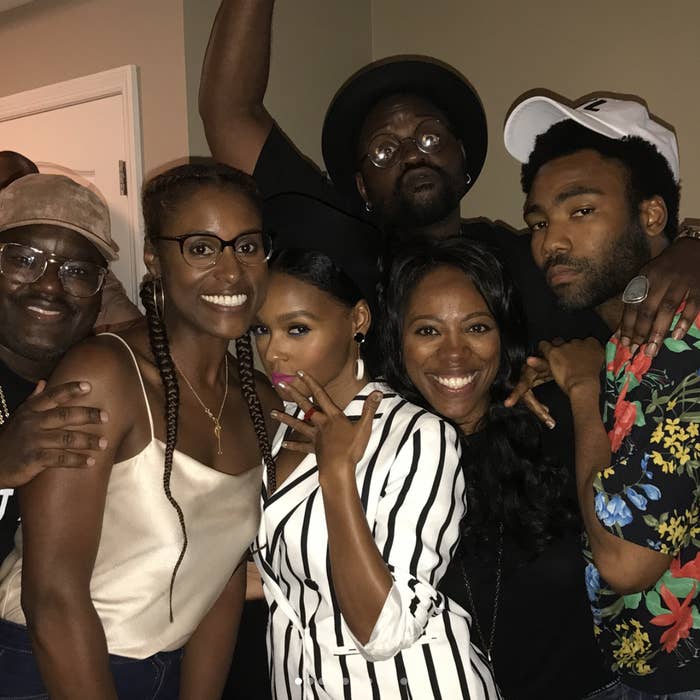 ...And THIS caption...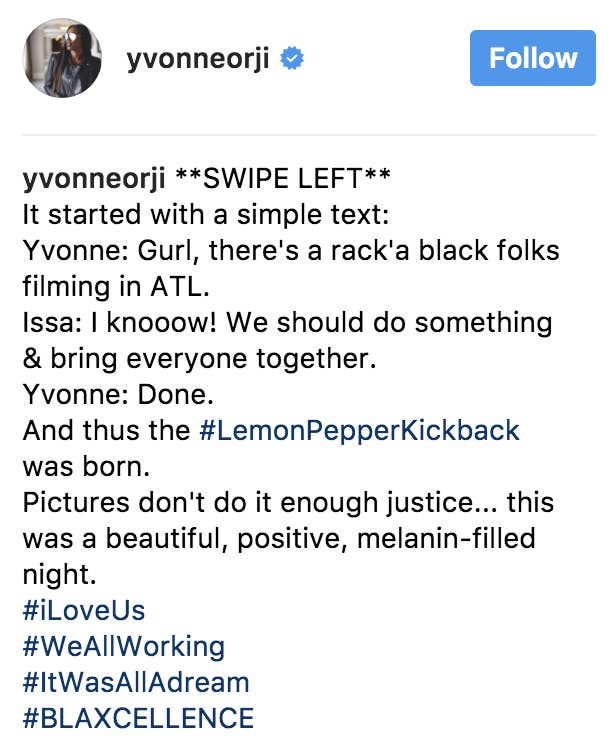 ...and did like THIS: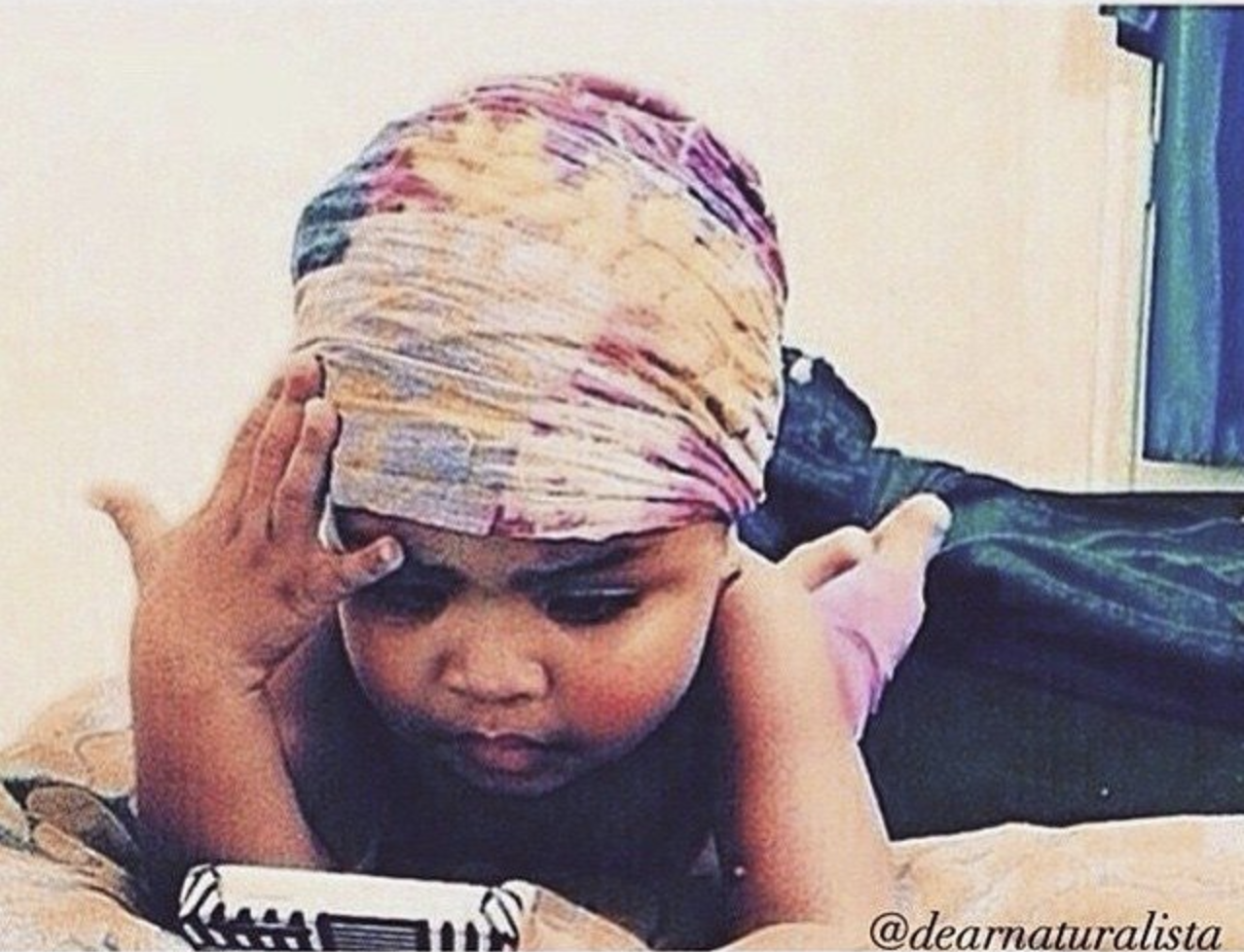 The two stars hosted the #LemonPepperKickback house party and all your faves were in the building.
Tessa Thompson was there.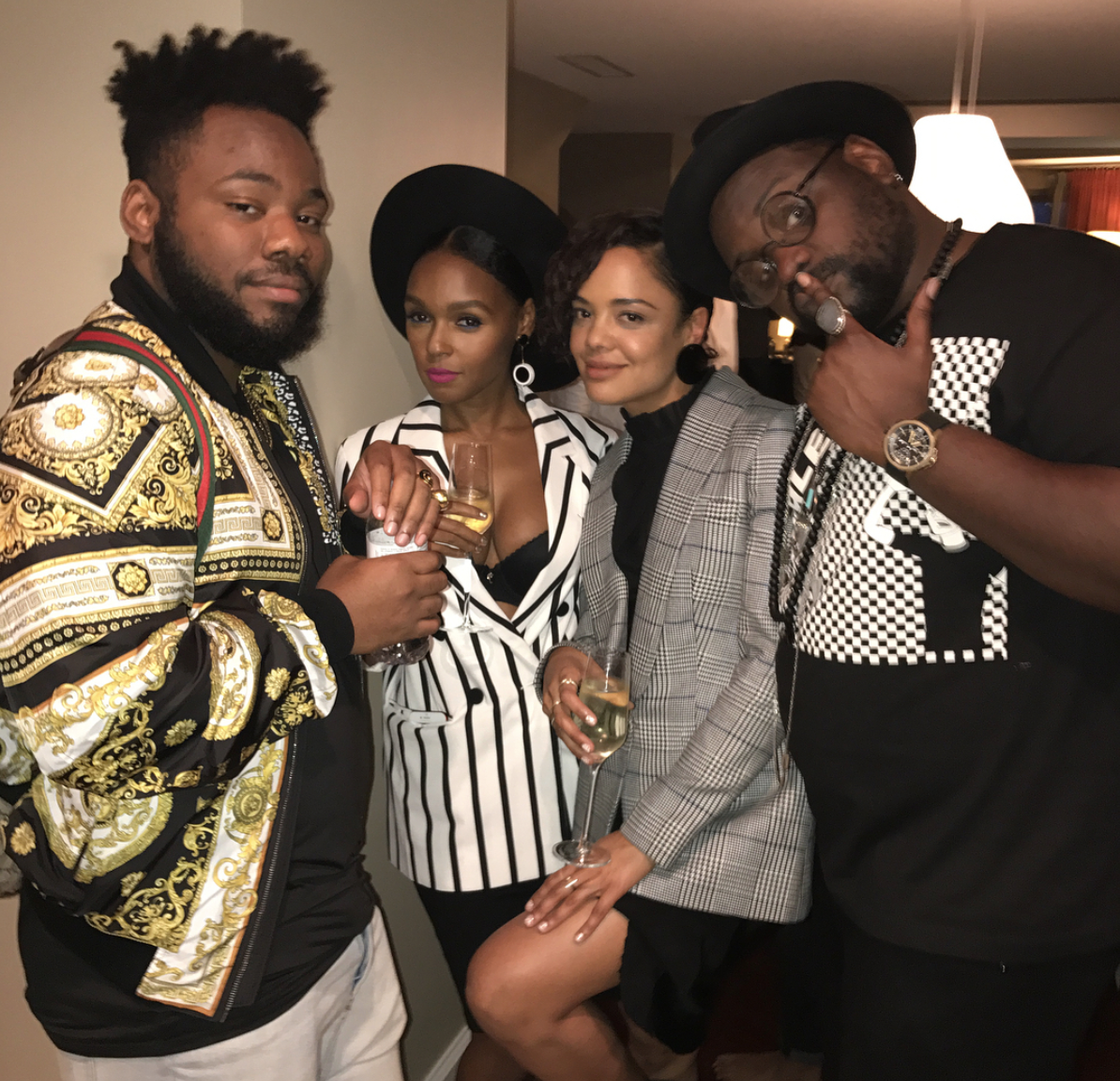 So was Tristan Wilds.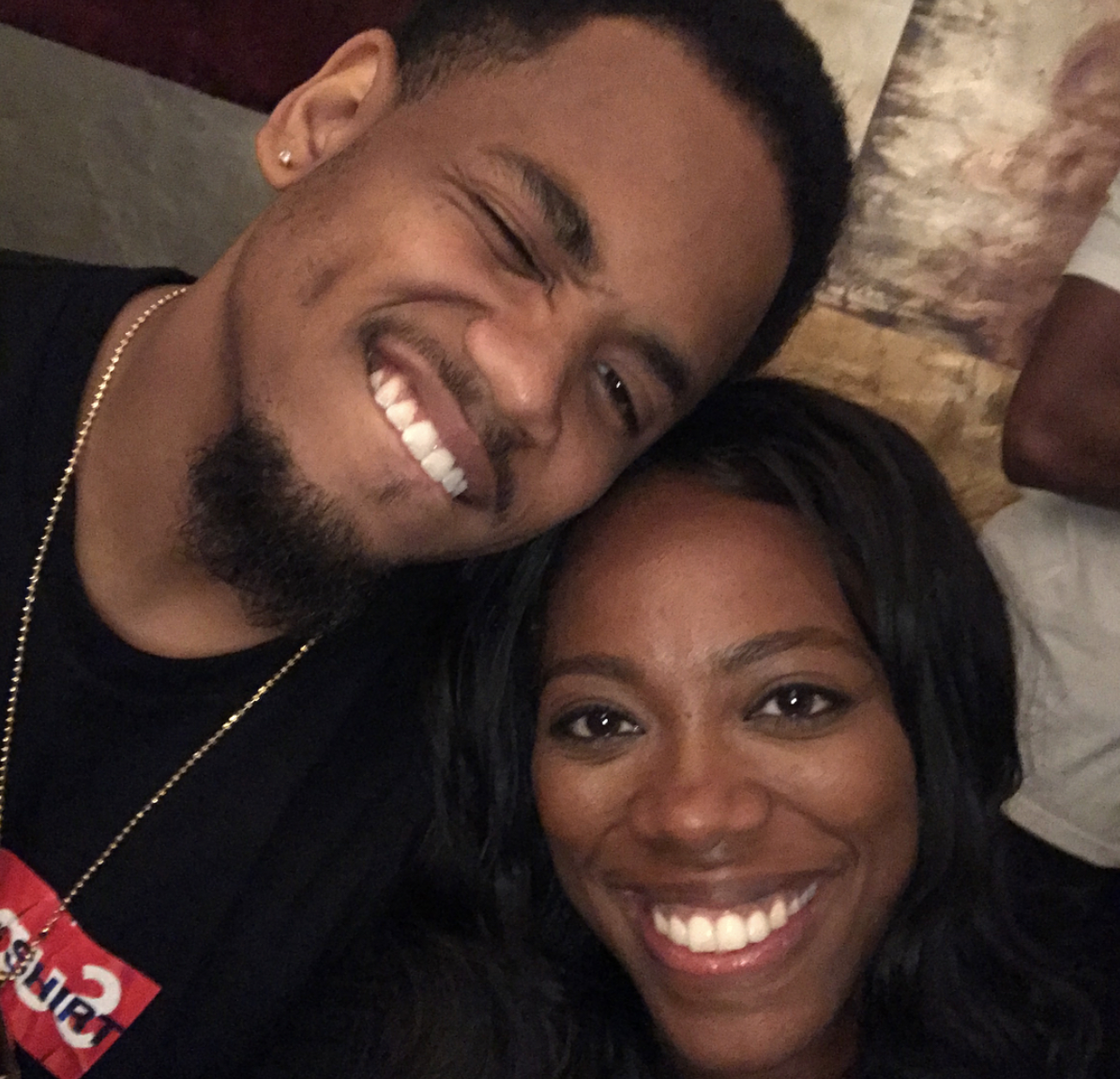 Some of the blessed and highly favored Wondaland Record artists, like St. Beauty and Nate Wonder, too.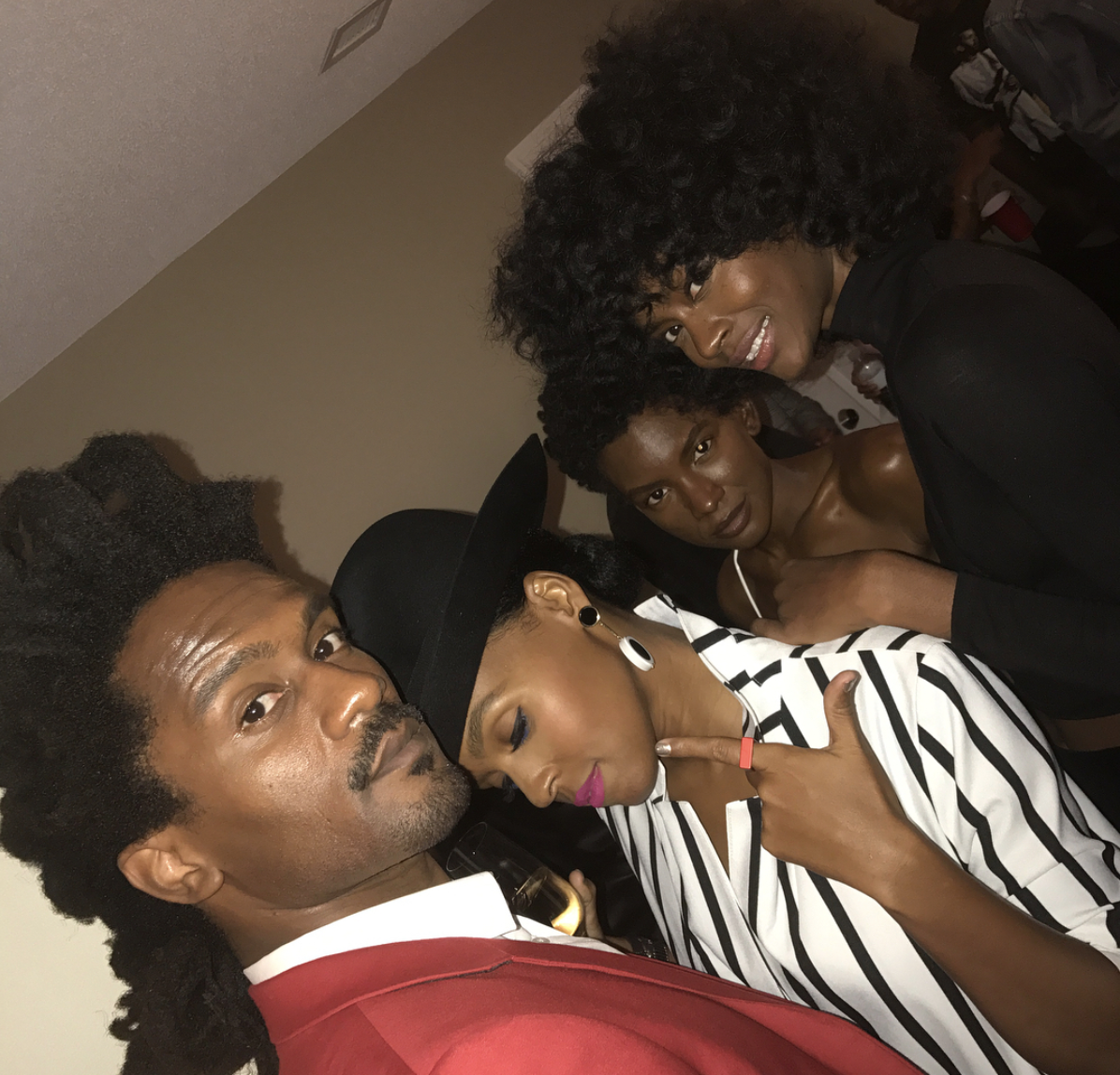 And just when you thought the pics were lit, the Insta stories were even MORE poppin.
Amandla Stenberg isn't even legal yet and even SHE got an invite.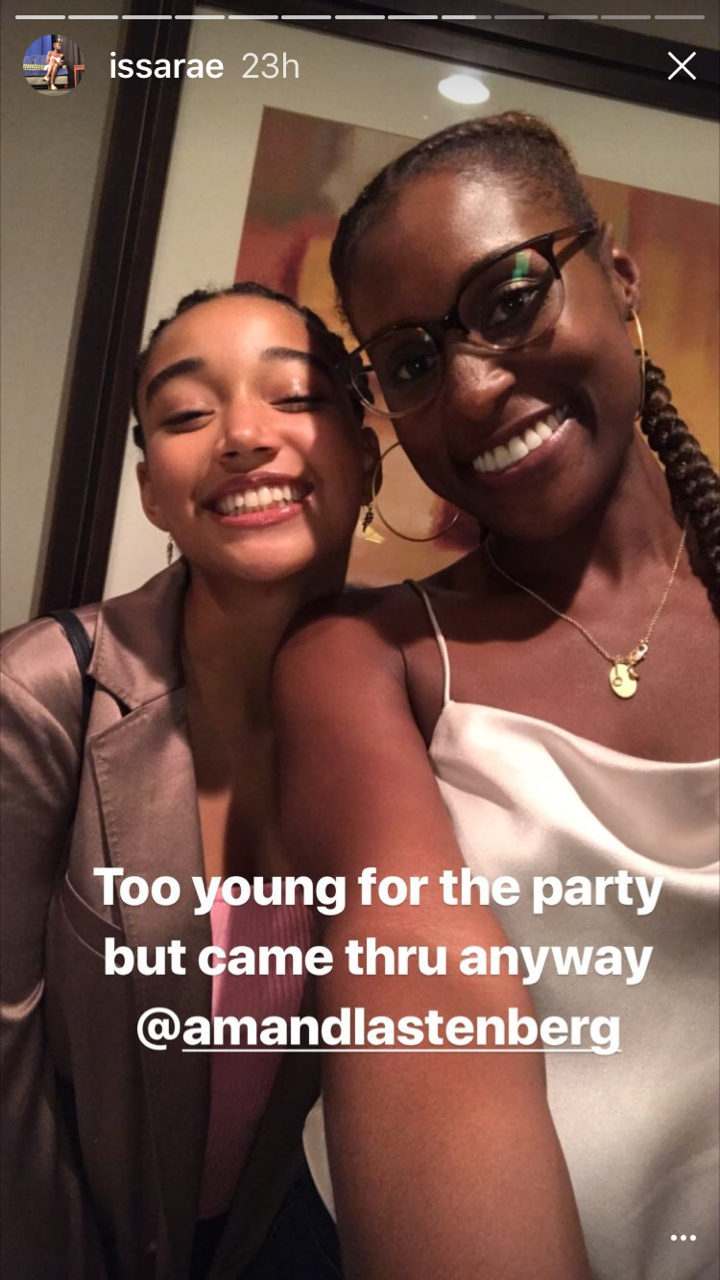 And do you see Jidenna getting his life in a battle of the booty contest? (I thought that was our thing, Yvonne!!!)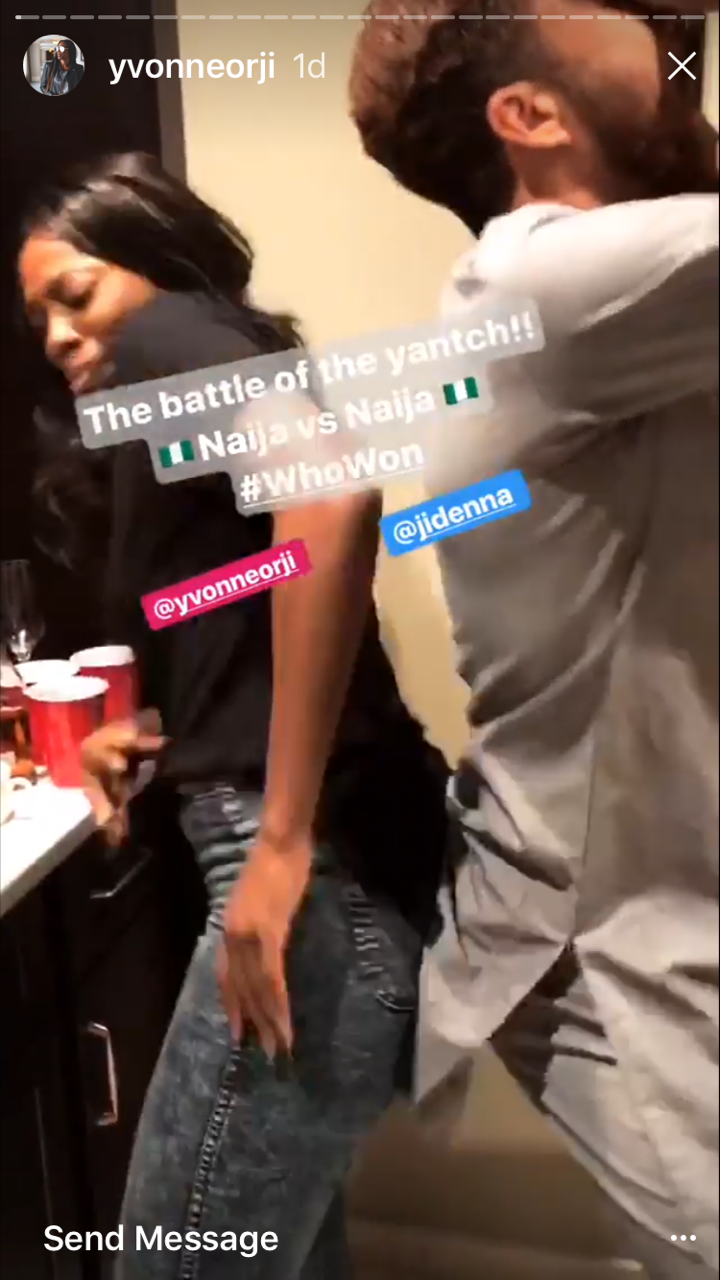 WAIT. PAUSE. Samuel L. Jackson was there?!? And he gave a master class on chicken wings?!?
YOU KNOW WHAT ISSA AND YVONNE??? WE'VE GOT SOME QUESTIONS:
1. WHAT ABOUT US?!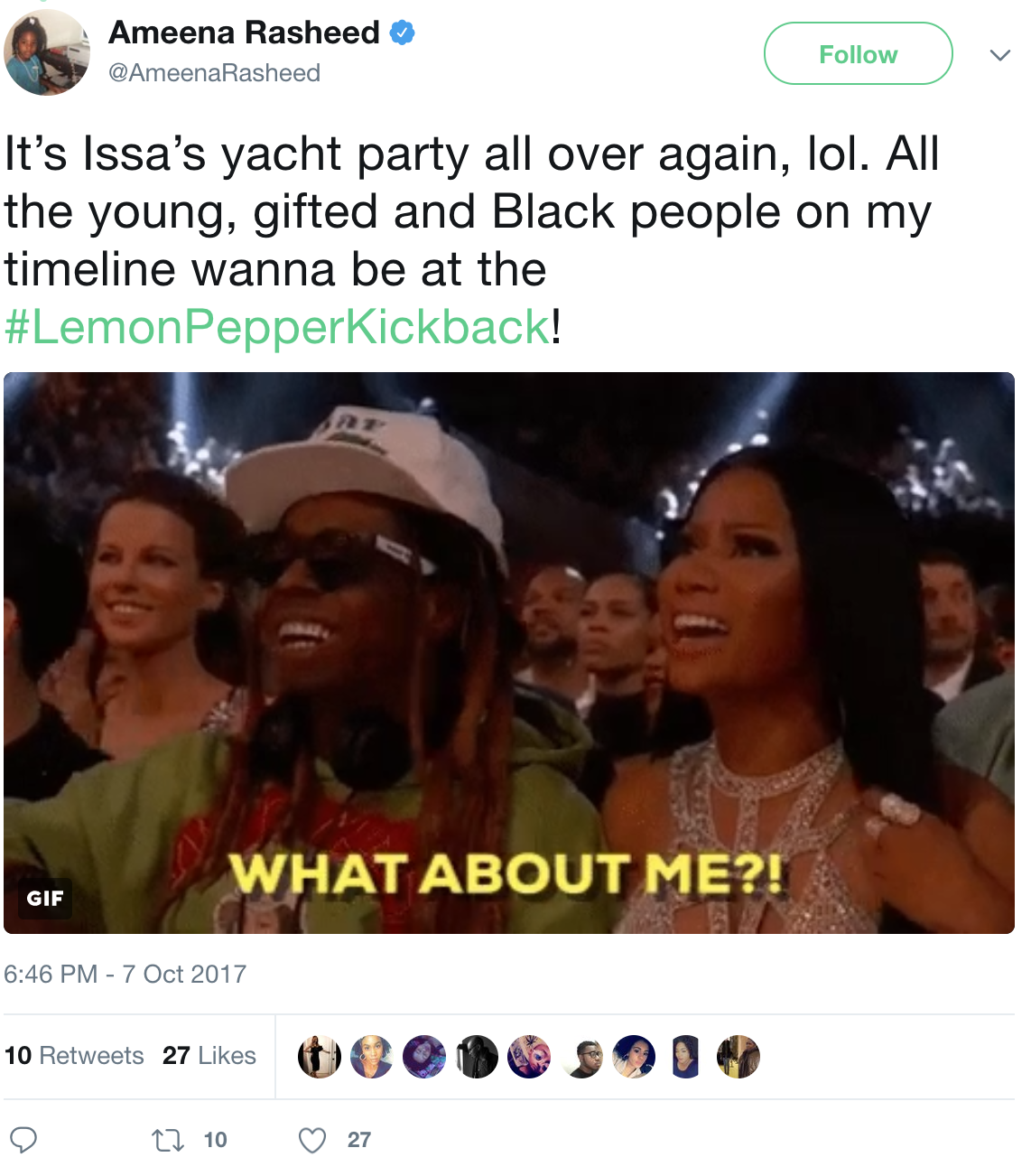 2. Why weren't we invited???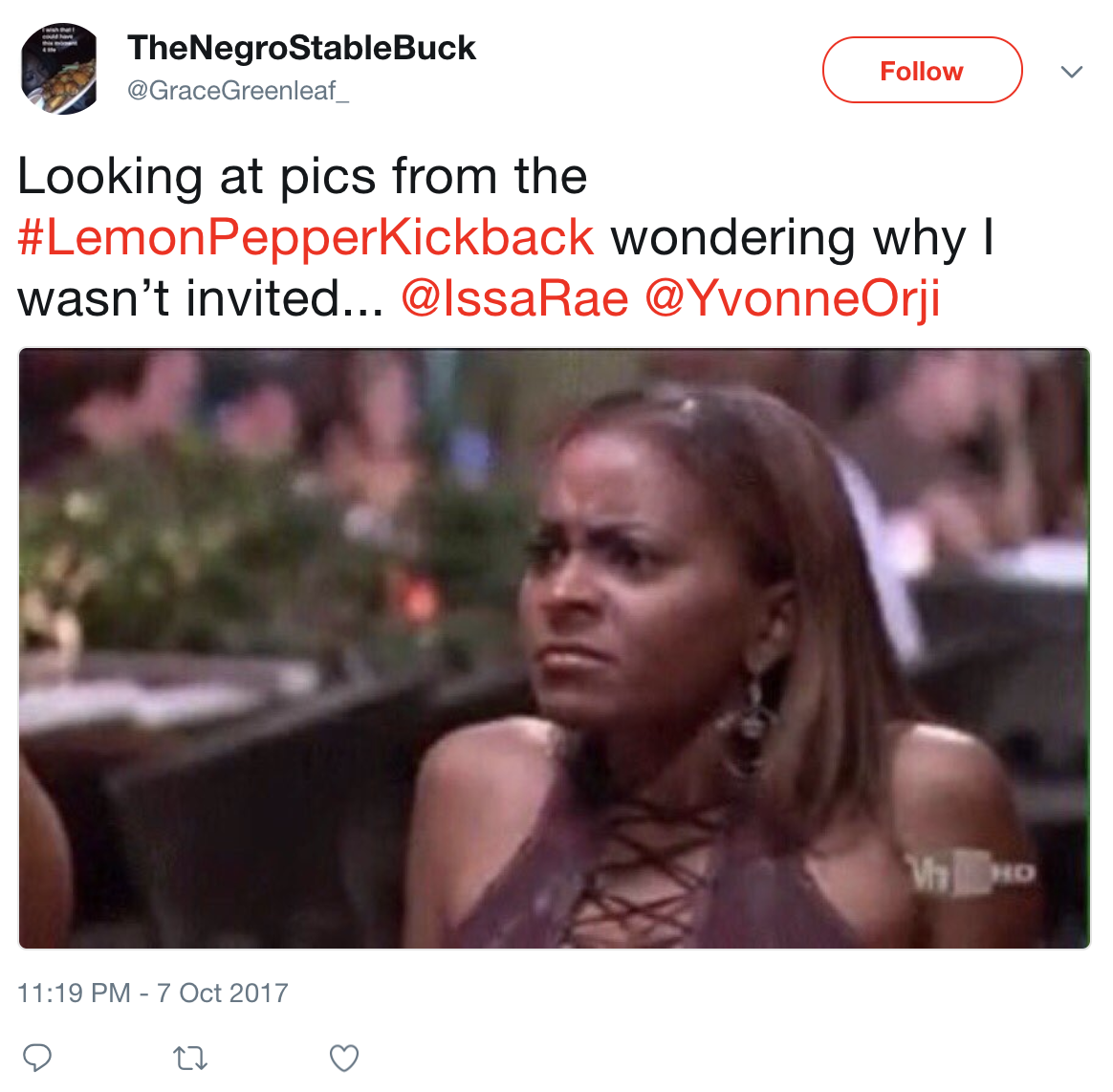 3. Or did ya'll actually invite us and the invites just got lost???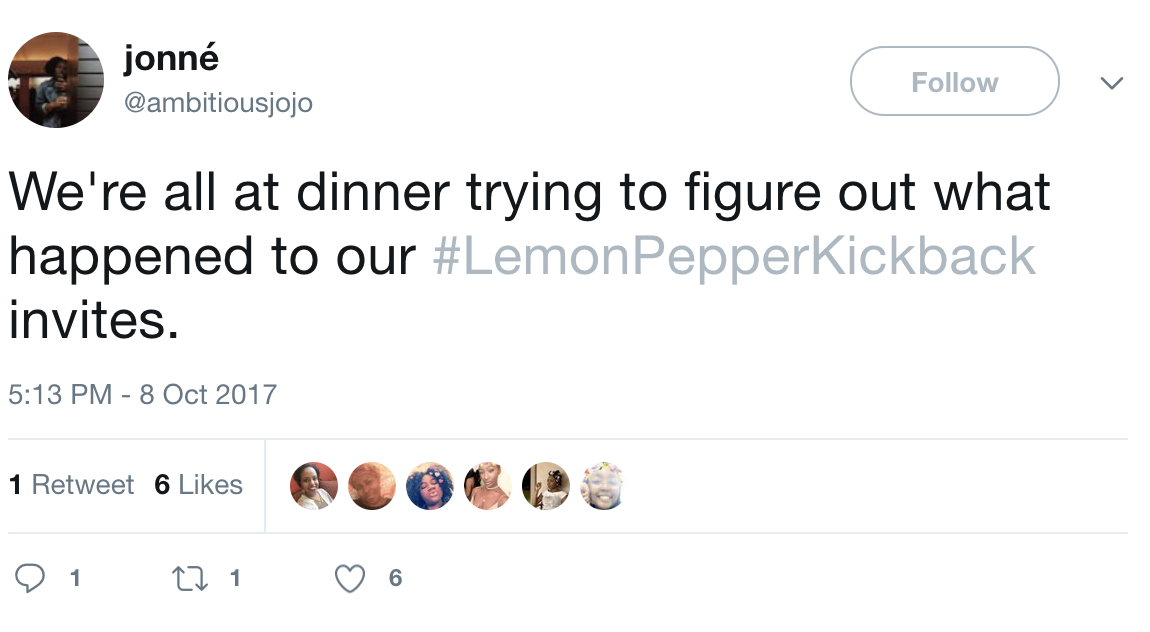 4. Do you know how SHOOK those pics had us?!?!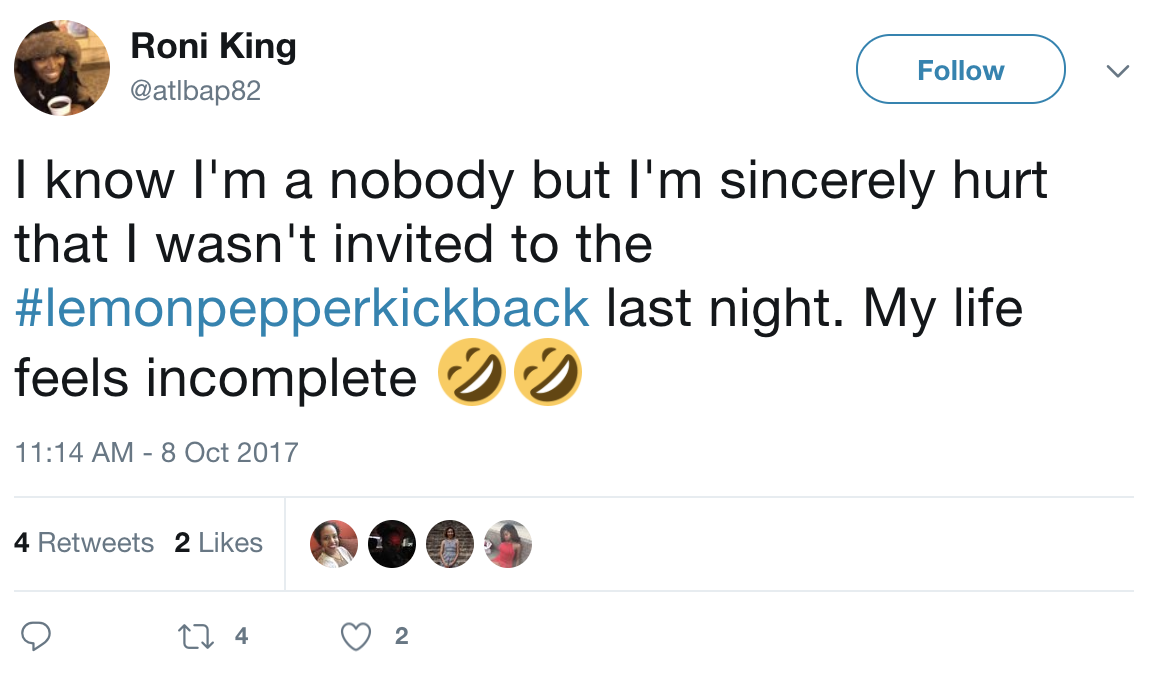 You know what, it's cool. We found a solution.
Meet our NEW best fren: Adobe Photoshop.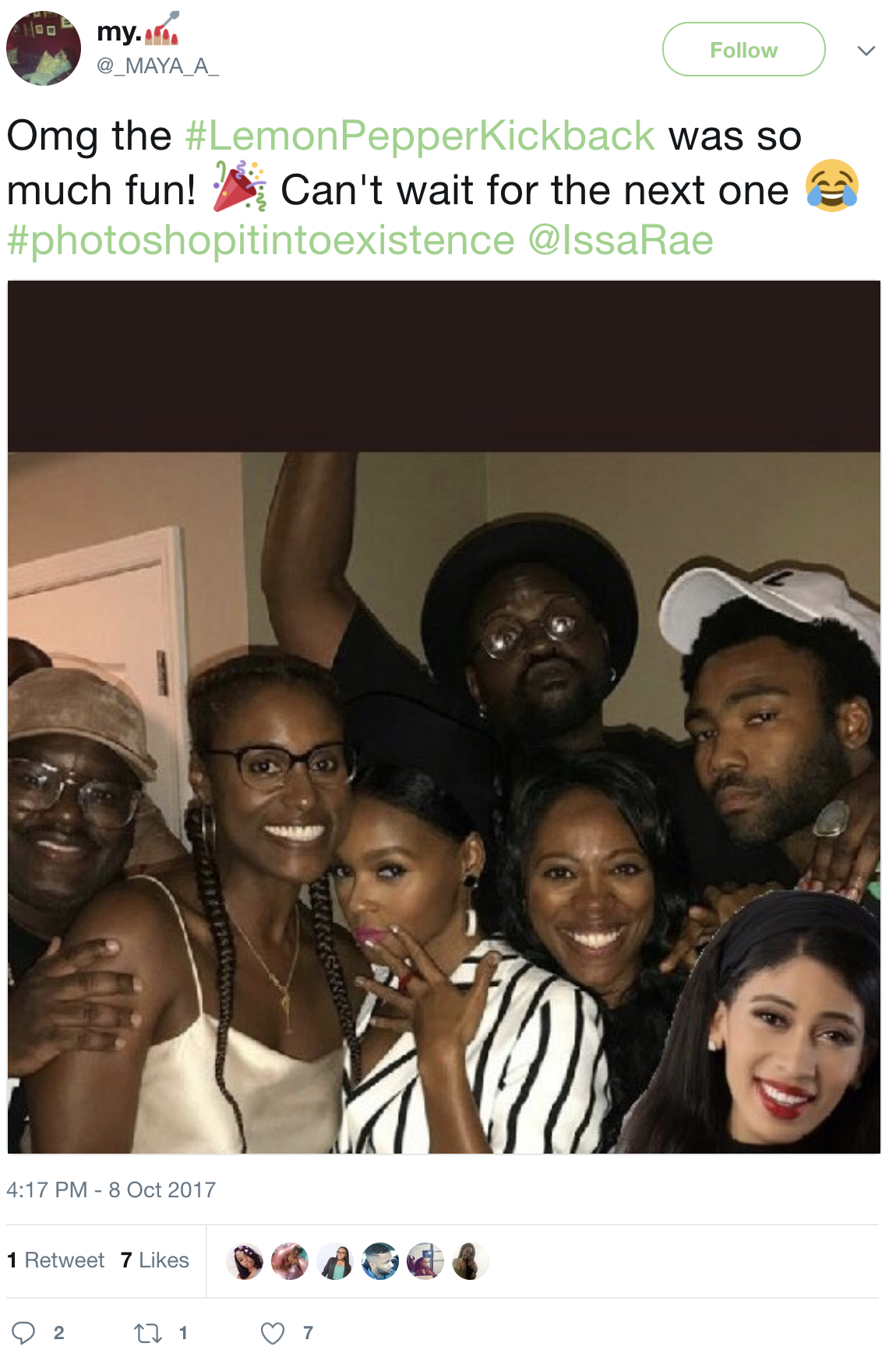 SO WHEN'S THE NEXT #LEMONPEPPERKICKBACK??? TEXT ME YA'LL!