Luckily for us, beauty entreprenuer Jill Rossini has designed a quick fix appropriately named Fixy Makeup. It's a cute little kit that's basically the Olivia Pope of broken palettes, highlighters, and more.
And here's how it works: first, you dump all of the makeup onto the top section of the press (aka the "dumping drawer").
Then you mash it all up using a nifty little grinding tool until all of the product has transferred to the other side of the press.
Once you've decided on the best Fixy makeup tin for your product, dump the grinds into the tin, spray a bit of binding solution (unless it's a mineral-based product), and then finally place the top section of the press over the makeup tin and firmly press for 10 seconds.
If your first thought was "I want this!" you're not alone.

"Wow I need this to fix back almost all of the highlighters that broke :"-)"

"I just wanna break all my make up and use this product now."

BTW it also works for lipsticks. According to the Fixy Makeup website, you simply microwave the broken piece, pour it up like Rih, and voila! A born again lippie.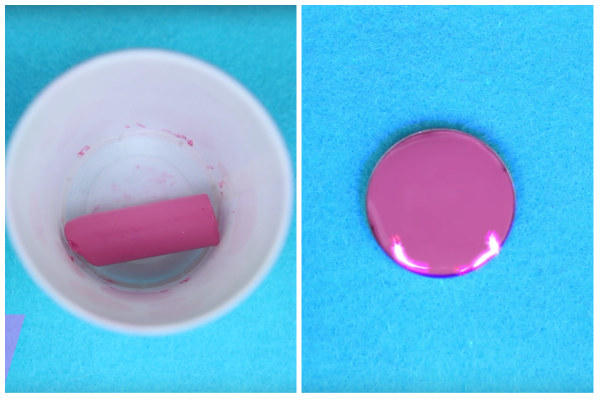 As for broken hearts, I'm not so sure :( Then again, never underestimate the power of makeup!

Oops. Something went wrong. Please try again later
Looks like we are having a problem on the server.
So would you try out this game-changing tool?
Hells yeah! Where have you been all my life?

I dunno. I already have a ton of makeup gizmos and gadgets...