At this point, there's no way you haven't heard of Cardi B. The 26-year-old has been breaking barriers for women in hip-hop, dominating the Billboard charts with hits like "I Like It," and sweeping every major music award show.
When it comes to speaking her mind, Cardi tends to keep it 100. So I wasn't surprised to learn that she'd recently opened up about getting liposuction during a massive festival set in Memphis, Tennessee.
The star addressed her comments last night at the launch of her latest Fashion Nova collaboration. "I really wanna explain to people how hard [the liposuction process is]," she told ET.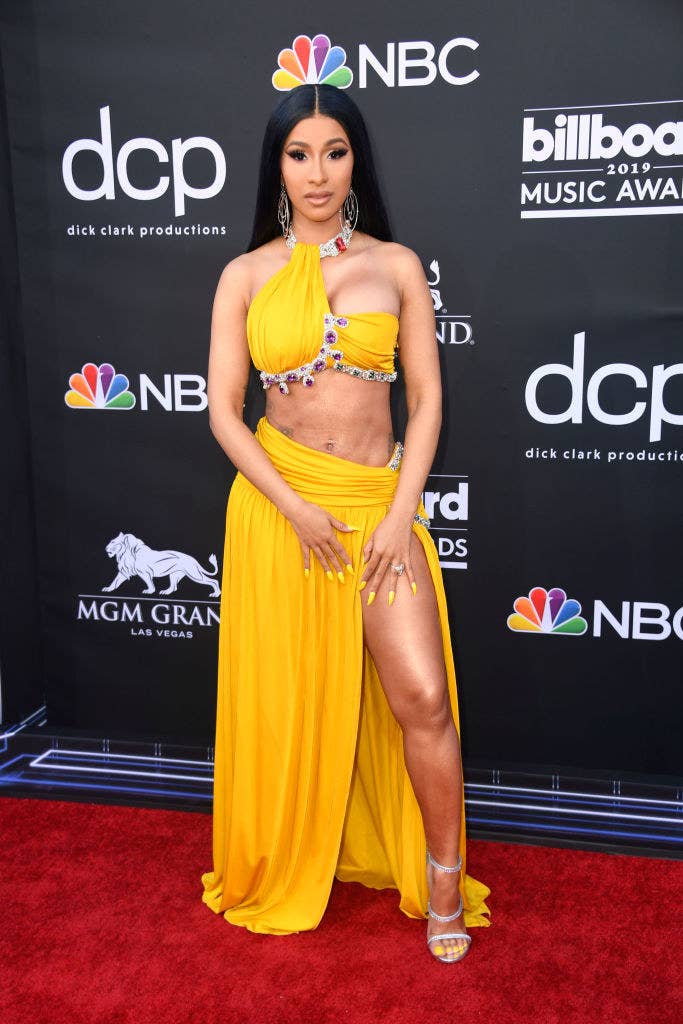 Cardi gave birth to her first child, Kulture Kiari, last July, and has since been very candid about her relationship with her post-pregnancy body. In fact, a few days before announcing her lipo surgery, she revealed that she'd just gotten her "boobs redone" because "[her] daughter f***ed [her] up."
According to the American Society of Plastic Surgeons, 62% of mothers said they'd "consider a 'mommy makeover' that includes procedures such as a tummy tuck, breast augmentation and/or breast lift."
More celebrities are speaking up about having had "mommy makeovers," helping to remove the shame and disgrace historically associated with cosmetic plastic surgery. Back in December, culinary mogul and lifestyle influencer Ayesha Curry said she, too, had gotten her "boobs done" after her first pregnancy.
Now, I've never breastfed a new human being after housing them for months on end before pushing them out of my vagina/getting a C-section. So, I can't even begin imagine how Cardi, or Ayesha, or any mother for that matter, feels about their body and the miraculous journey it experienced.
But what I CAN relate to is them having the right to do whatever they please with their own bodies — first-time moms or not.
SO, THAT BEING SAID, MORE POWER TO YA, CARDI!!!