Meet Dre and Alexia of Texas. They're an extra cute couple that does extra couple-y stuff, like taking extra Christmas-y holiday shoots in the park.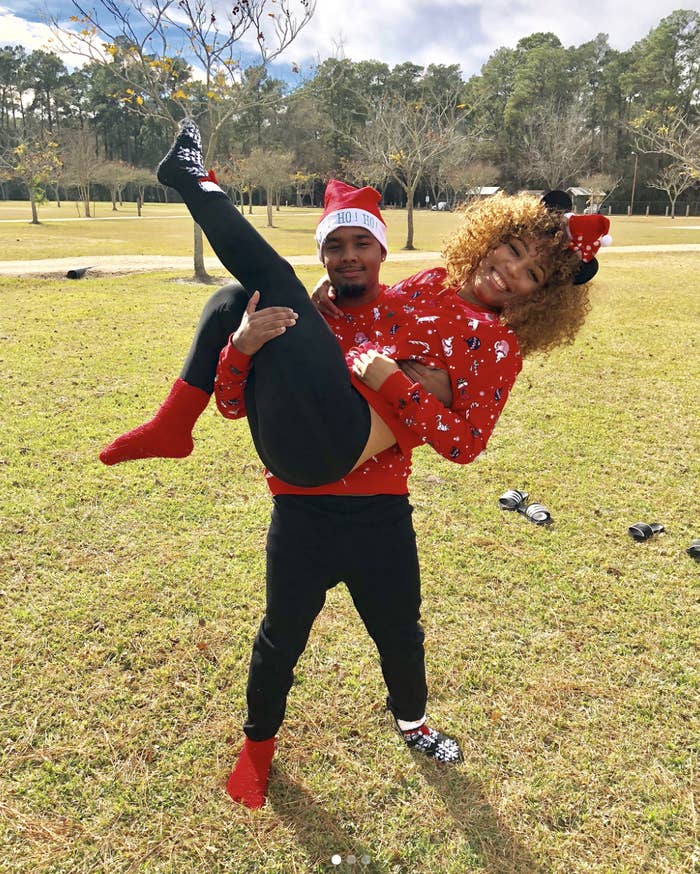 They recently took their extraness to all new heights on Tuesday with a sweet text exchange that's since gone viral on Twitter. Alexia sent Dre some selfies while he was at work, and he responded with a photo of himself sprawled on the floor and the word "faints."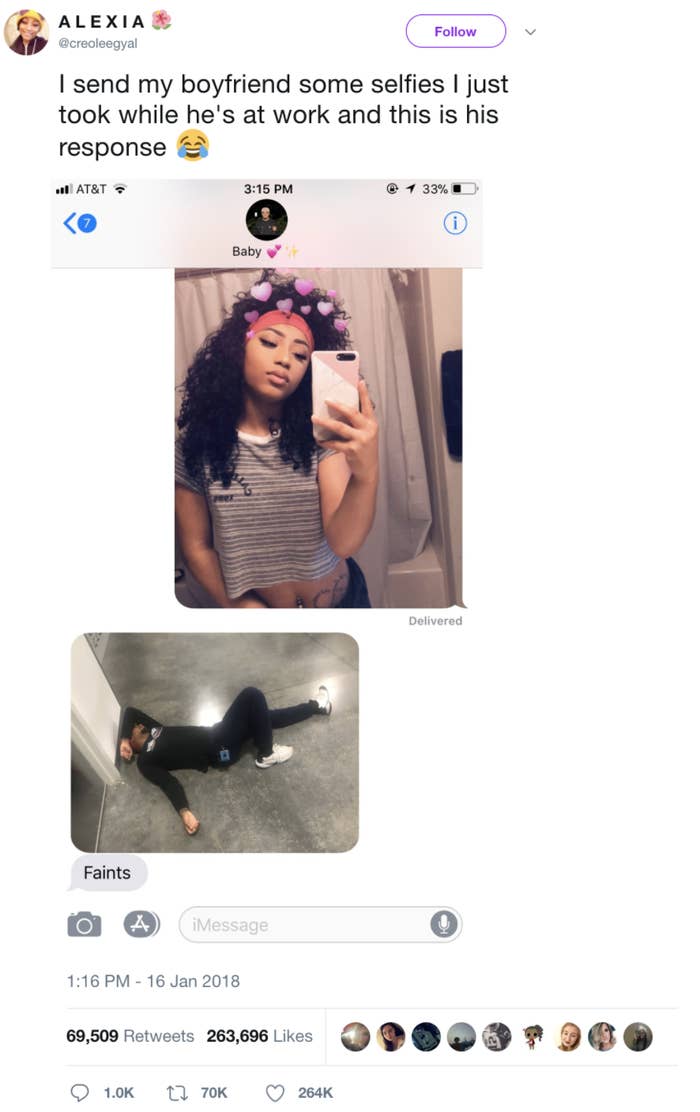 And if you know Twitter, then you already know people were LIVING for the drama of it all.
Some folks were even inspired to shoot their own shots in the Twitter thread.
At the end of the day, everyone pretty much agreed on two things: 1) Dre did the absolute most with his text and, 2) he and Alexia are #couplegoals.
Buuut if you ask Alexia, she and bae are really just "regular schemgular" people.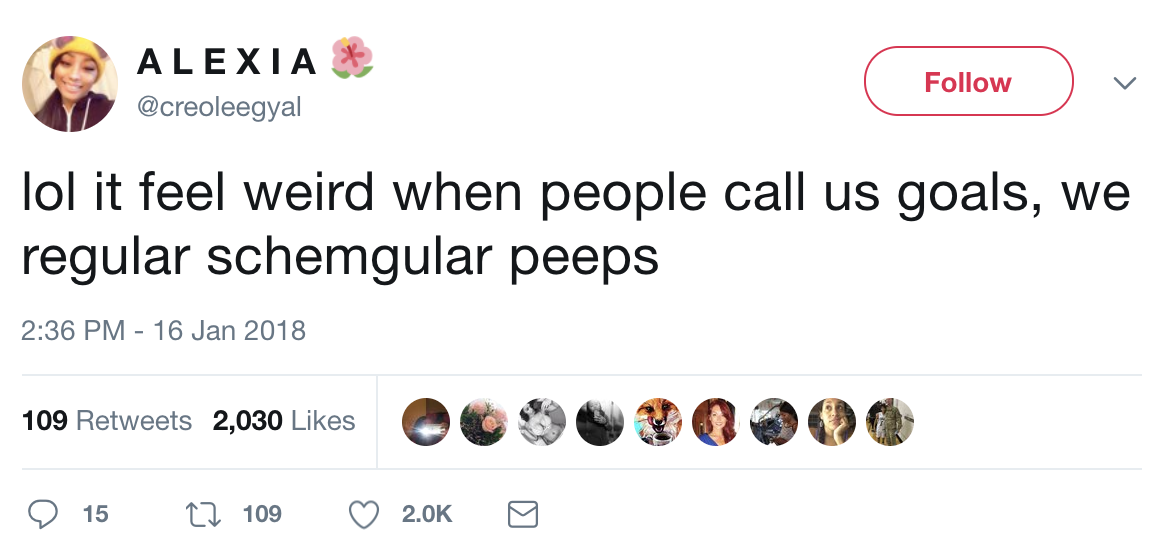 HERE'S TO ALL THE COUPLES DOING CUTE-ASS SHIT!!!