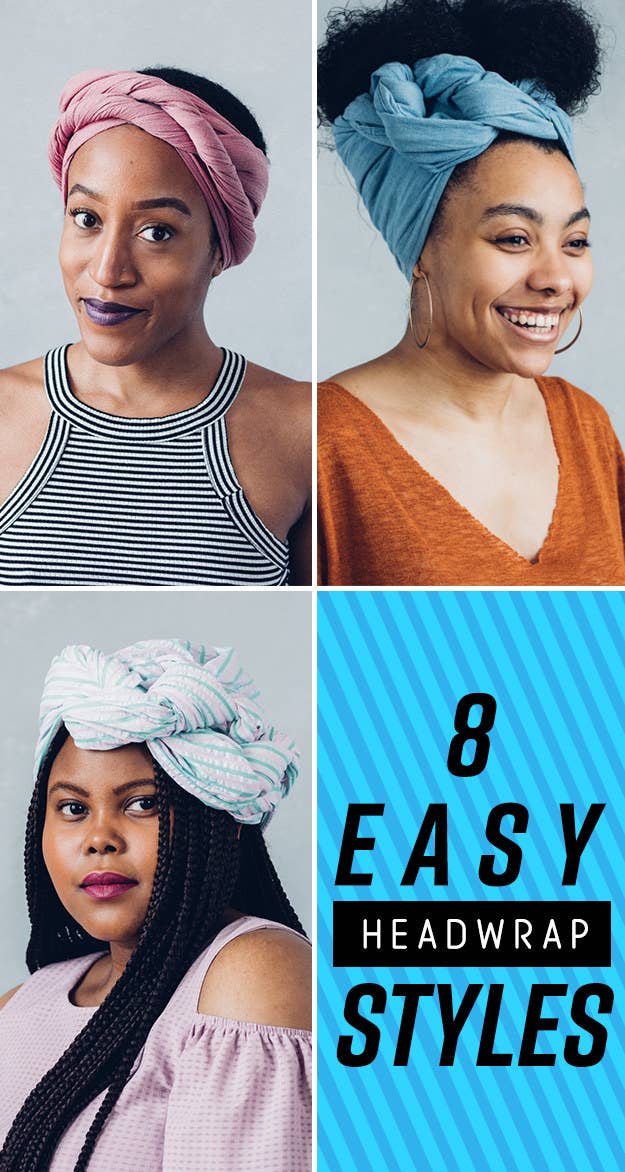 A fly head wrap can transform a look into a ~lewk~. Styling these bad boys can get tricky, though. So we asked Paola Mathé, founder of Fanm Djanm and head wrap queen, to teach us a few easy styles that anyone can do.
First up is Chantal, whose smizing game is truly next level. This easy, breezy style is a tension-free way for her to upgrade those long, beautiful box braids.
The reimagined headband is also a winner. Remember this the next time you start taking out your braids at 10 P.M. knowing good and well you've got work in the morning.

Shanice never really got into head wraps because she thought her hair was way too big to rock them. Ofc we were excited to prove her wrong with this retro style.

We also wanted to showcase her gorgeous locks while keeping them up and out of her face. Mission accomplished!

Morgan's effortless slay proves that head wraps work for straight strands, too. Tell me your day wasn't made 100x better by this fab style (and that adorbs gap)!!!

This style is super helpful if you're in between relaxers and you're trying to hide that new growth.

Patrice here, one of the biggest hair chameleons you'll ever meet! Fly head wrap styles help keep my switch-up game strong.

Paola really came through for me with this style! Just because you have short hair doesn't mean your cut should stay hidden! #shorthairdontcare ✂️➰💁