Did Drake Just Try To Kiss LeBron James?
LeBron: "Drake, this a place for families."
The Cleveland Cavaliers finished off the Toronto Raptors, 113-87 in Game 6 of the Eastern Conference finals Friday night, advancing the Cavs to their second straight NBA Finals.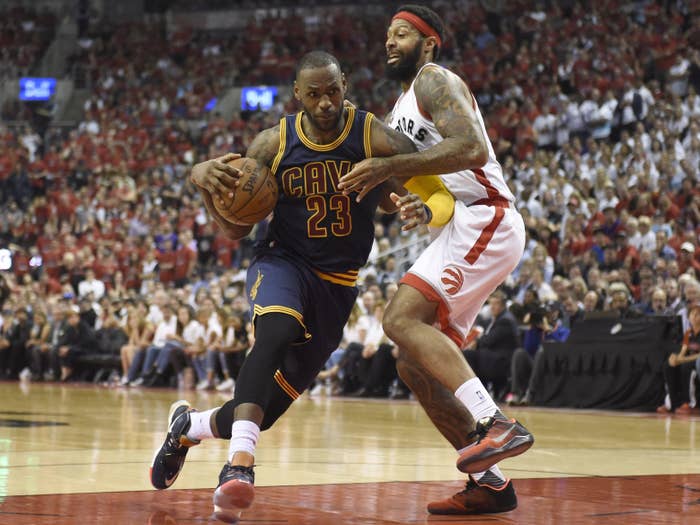 After watching the embrace people seemed to think Drake was going in for a kiss when LeBron pulled away.
Oops. Something went wrong. Please try again later
Looks like we are having a problem on the server.
What do you think? Did Drake try to kiss LeBron?
Guess we'll never know for sure.