15 Harrowing Photos That Capture The Reality Of Ukraine's AIDS Epidemic
Photographer Pascal Vossen travels to Ukraine with journalist Nils Adler to document the nation's tragic AIDS crisis.
by
,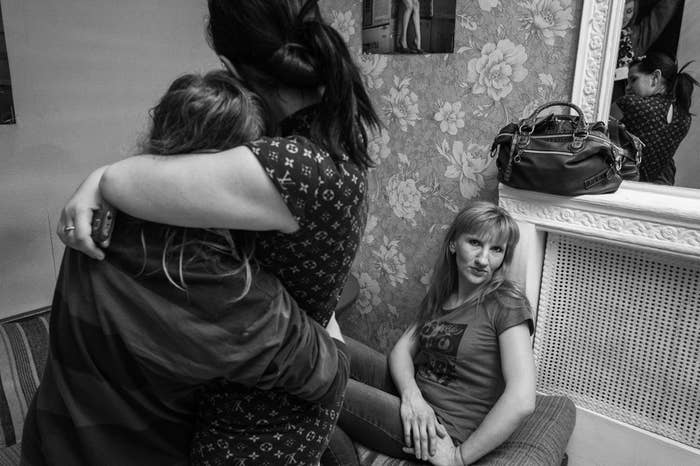 An estimated 290,000 people are living with HIV in Ukraine. Since the conflict began in 2014, the government has failed to fulfill its commitment to the National AIDS Program, leaving the international organizations and local NGOs to deal with everything — from procurement of drugs to treatment programs.

Frustrated by the lack of data and coupled with the potentially disastrous effect this inaction will have on the country in a few years' time, we decided that the most effective way to tell this story would be to show the lives of the at-risk and suffering. This is a situation that — unlike the first epidemic — is largely avoidable, but action needs to be taken now and not later.
The country had made such great progress in reversing the spread of HIV — in 2012 the country's number of new HIV cases dropped for the first time. Yet human behavior — in the form of corruption, violence, discrimination, and inaction — was now undoing so much of this positive progress. The conflict in 2013 destroyed much of the health care infrastructure while displacing over a million people, and yet the government refused to purchase cheaper generic drugs and instead reduced its financial commitments to the National AIDS Program. On top of that, the stigma of being associated with the at-risk groups or being HIV-positive meant many people we met, who needed to be treated or tested, were too afraid to visit the centers.
We just didn't expect the government to not be taking this issue seriously — instead re-routing funds in a visceral reaction to the conflict. Yes, they need troops at the frontline, but this is an epidemic and the full effect of inaction now will only become obvious in a few years' time.