Now that November is here and Mariah Carey's streams are already skyrocketing, it's safe to say that the holidays are officially upon us.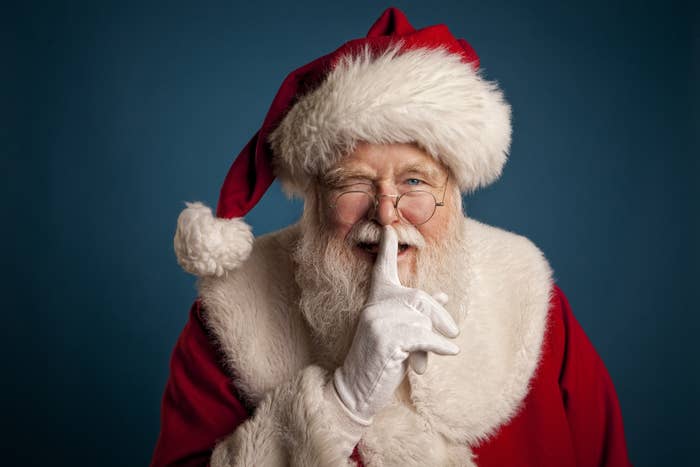 And nothing screams "holidays" like getting a taste of Santa's warm, thick Yumnut™. British retailer Marks & Spencer just announced that they're releasing a Santa-fied version of their Yumnut™ donut, and they chose to announce it in the most questionable way possible:
Now, if you're asking yourself what a Yumnut™ is, I'm glad you asked. For one, no it's not THAT. Two, a Yumnut™ is a combination of a Yum Yum — which is a flaky rope-shaped fried dough glazed with icing — and a donut. So, a donut within a donut, I guess. Think cronut, but Yumnut™.
Needless to say, you weren't the only one whose mind fell straight into the gutters of London:
Other brands joined in on the fun too:
Plus, Mike Knowles here pointed out that Yumnut™ is even trademarked, so don't go stealing what belongs to Santa.
In conclusion, if you're not washing down your M&S Love Sausage™ with Santa's Yumnut™, are you even doing the holidays right?