17 Pets Who Found Their Forever Homes During This Quarantine
There's no love like a pet's love.
As you know, many of us have been (and should be) staying home due to the coronavirus. Because of this, many people have turned to fostering and adopting pets as a way to bring some joy into their lives.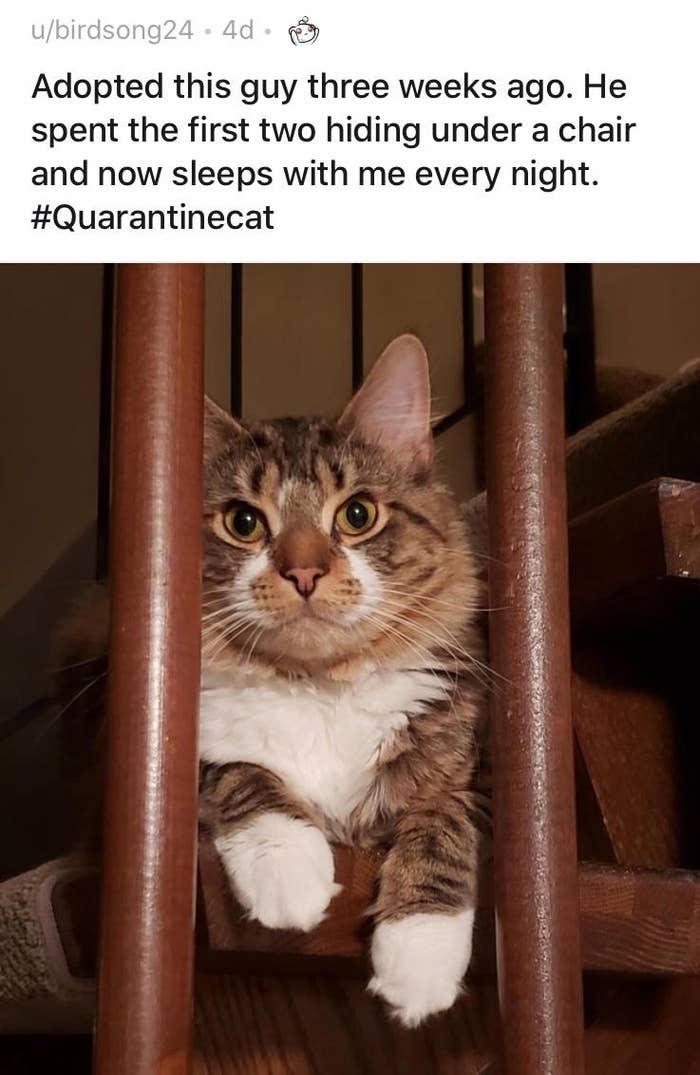 This has even led some shelters around the country to celebrate, since many are finally adopting out every animal in their shelter for the first time ever.
Here are just some of those furry friends who luckily found their forever homes:
7.
This cat whose life was quite literally saved:
8.
This dog who struck gold and gets to live with the one and only Billie Eilish:
9.
This dog who went from foster pup to adopted baby:
10.
This dog who just made all this staying home much less dull:
11.
This dog who we all wish was our assistant:
12.
This dog who was a welcome surprise:
14.
These two cats who have the power to bring joy in even the roughest of times:
16.
This cat who became a full-blown doctor overnight:
17.
And finally, this dog who luckily stopped bouncing around and found a stable home: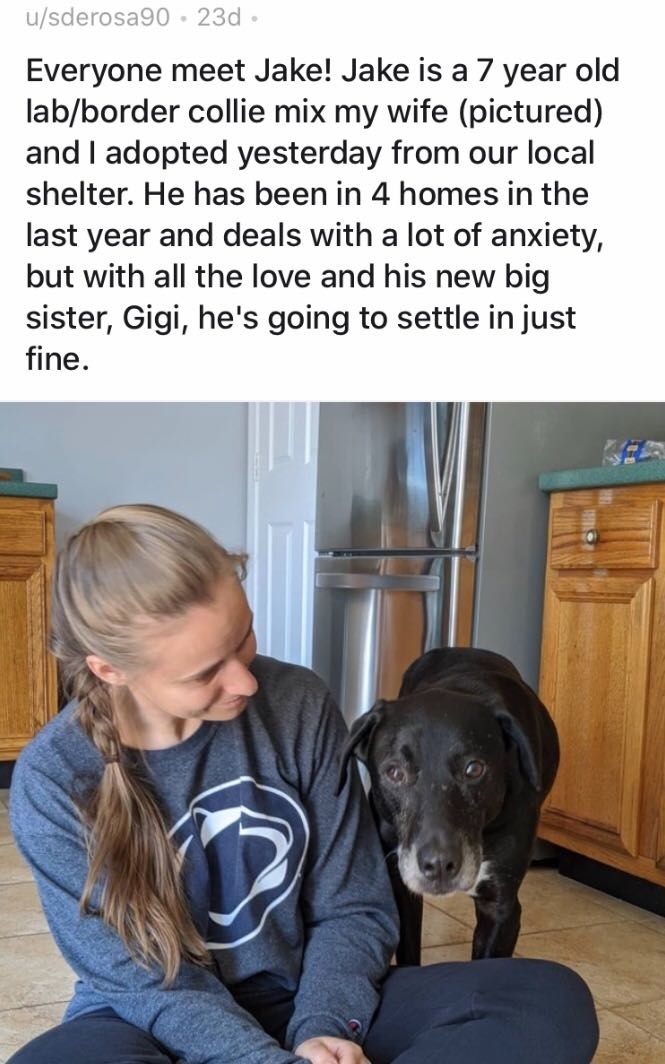 If you'd like to give a pet a new life like these wonderful people did, find one on Petfinder, Adopt a Pet, or at your local shelter. And remember, getting a pet is a commitment you must be fully ready for, pandemic or not.