The year is 2000 — everyone survived Y2K, NSYNC became marionettes, and Jennifer Lopez changed our lives by wearing this low-cut green Versace dress to the Grammys.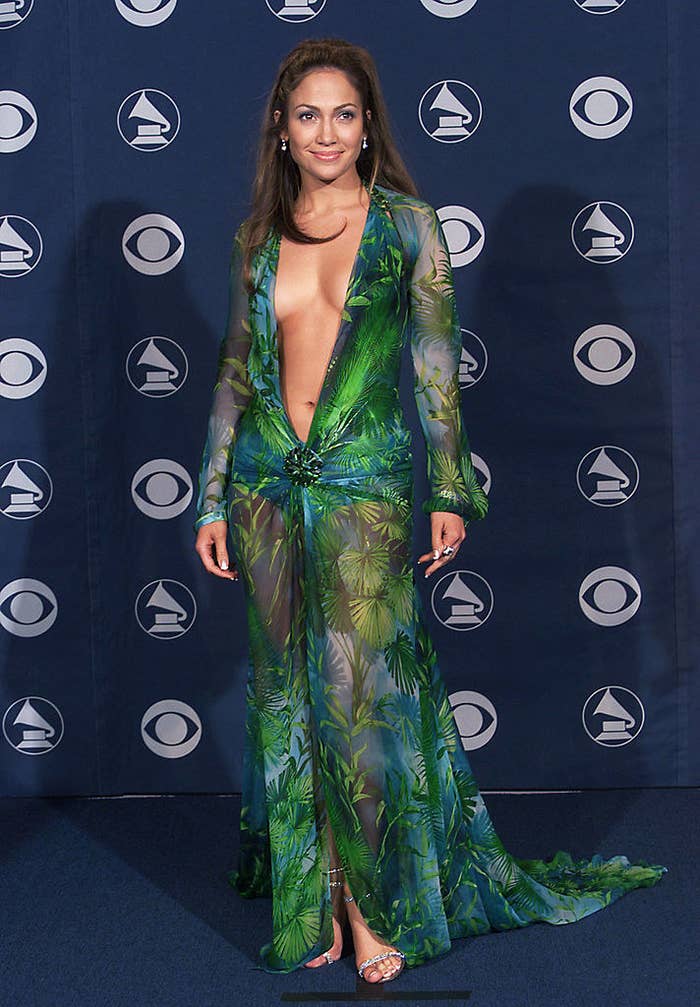 And thanks to her, Google Images was literally invented for this moment in history. Yes, THE Google Images!!!
Now fast forward to today. The planet is on fire, we speak in memes, and Jennifer Lopez is STILL looking incredible! She showed up to Milan Fashion Week and closed out Versace's Spring 2020 show by wearing a reimagined version of the iconic green dress that gifted us a pop culture moment for the ages.
Just LOOK at her. I'm honestly speechless.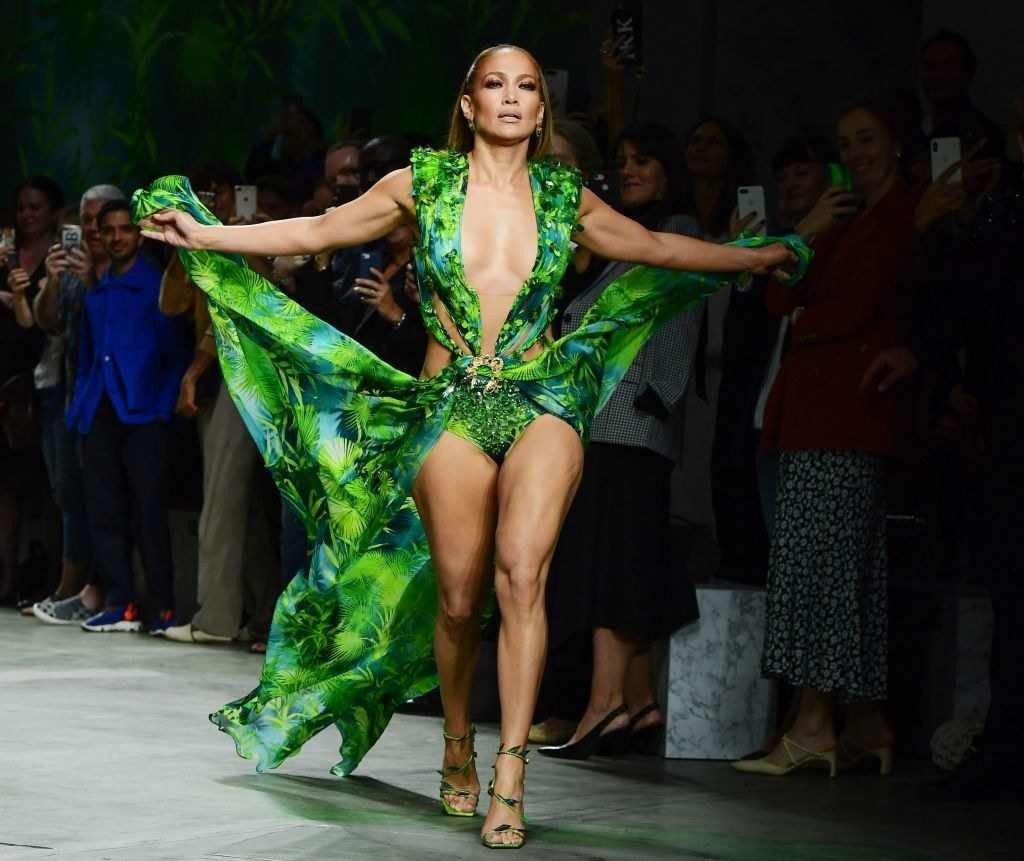 Here are both looks side-by-side, for science. Can you believe these photos were taken a whole 19 years apart?
Even the walls matched the print on her dress! And can we just talk about her runway walk? PLEASE.
There is no denying that Jenny from the block has still got it. Every inch of IT!