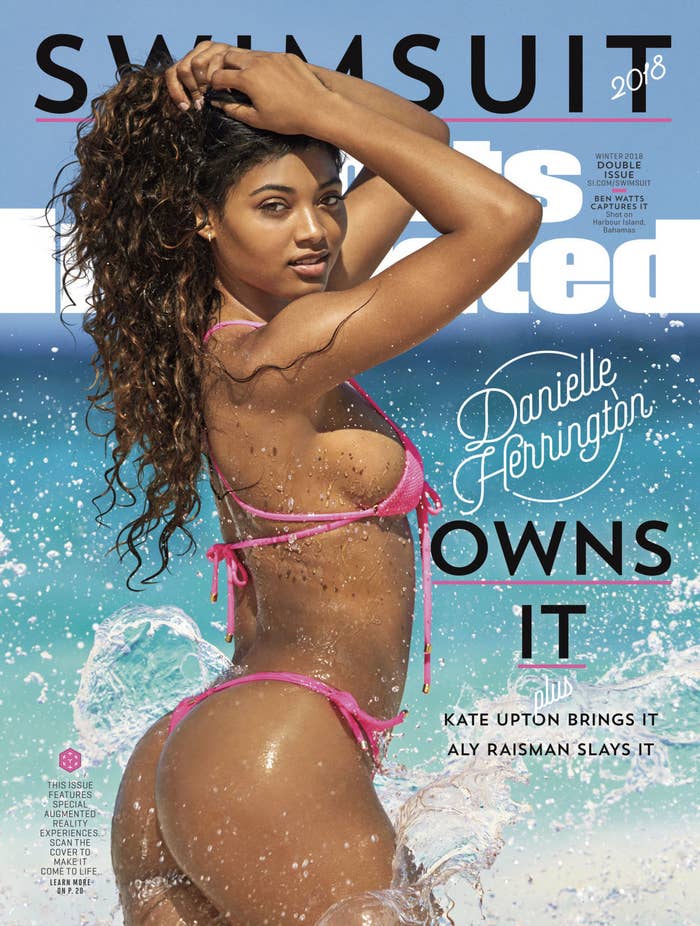 1. Danielle Harrington is only the third black woman to land the cover of Sport's Illustrated's Swimsuit issue. The first two were Tyra Banks and Beyoncé.
2. She grew up in Compton, CA.
3. She's only 24 years old.
4. She started modeling at the age of 13, but took it on as a full-time career in 2015.
5. Her first gig was for a Seventeen Magazine back-to-school event.
6. She learned about Sports Illustrated's existence because of Tyra Banks and sees her as a huge inspiration.
7. Tyra Banks revealed Herrington's cover to her as a surprise.
8. The Sports Illustrated cover was shot on Harbour Island in the Bahamas.
9. Aside from Tyra, she also looks up to Naomi Campbell, Kate Moss, and Freja Beha Erichsen.
10. She was a part of Sports Illustrated 2017 Rookie Class. Past members have included Chrissy Teigen and Kate Upton.
11. Michael B. Jordan congratulated her on the cover, told her to "keep doing what you're doing," and reminded her that this moment would be important to the little kids and girls looking up to her.
12. Her favorite book is The Alchemist by Paulo Coelho.
13. She made her New York Fashion Week debut by walking in Phillip Plein's Spring 2017 show.
14. Her portfolio includes modeling for brands such as Guess and Juicy Couture, to name a few.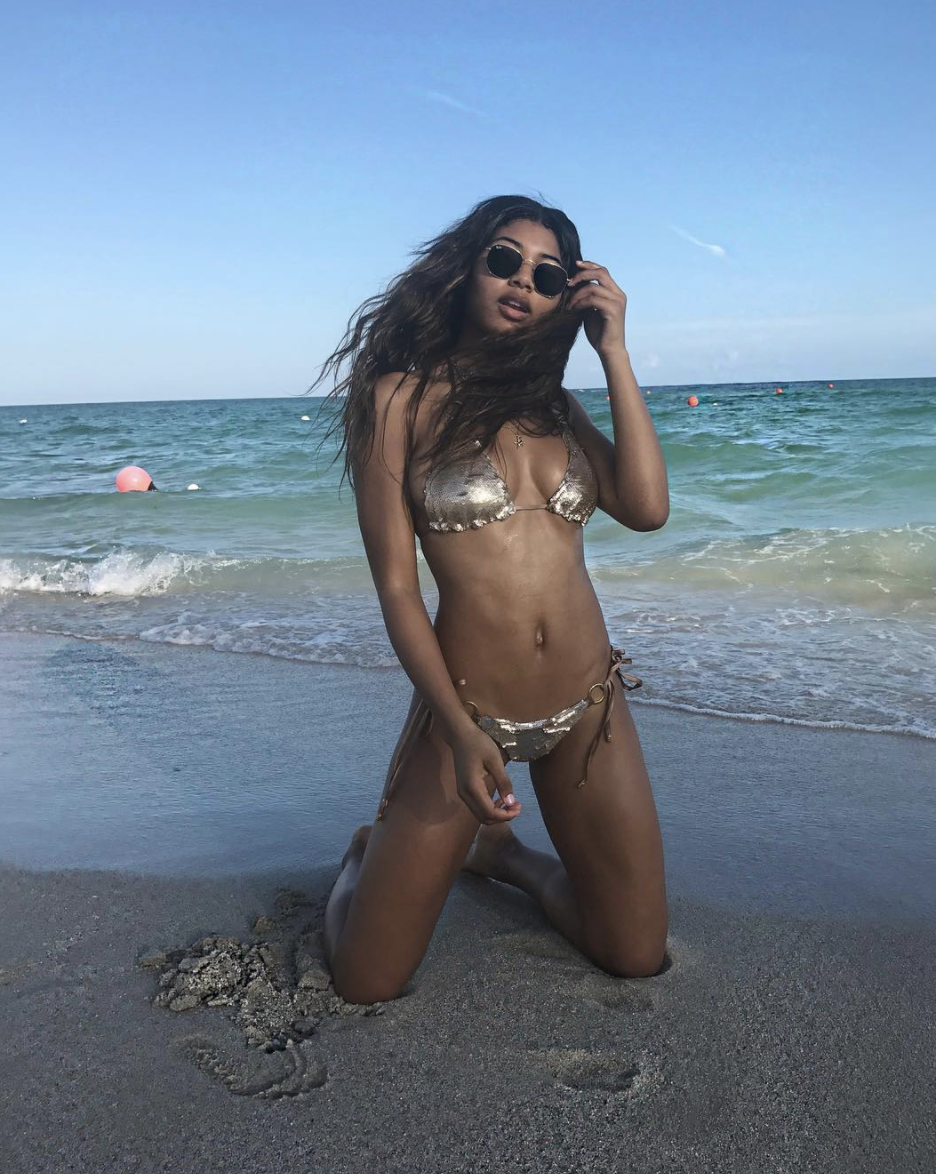 15. She told GQ that if she wasn't modeling, she would be studying to become a child psychiatrist.
16. She also said that her life mantra is "Your life does not get better by chance, it gets better by change."
17. She was once signed with Trump Models, but left the agency early last year to join Women/360.
18. Herrington told Sports Illustrated that her favorite dinner is Kung Pao Spaghetti with Chicken from California Pizza Kitchen.
19. Regarding her face beauty routine, she told CR Fashion Book, "I don't really have acne, and just wash my face with the Neutrogena orange pump soap, then moisturize with some basic cream like Pond's."
20. She used to play the trumpet and the clarinet.
21. She told People Magazine, "I hope that young girls who look at this cover are inspired to dream as big as I did and work hard to attain all their goals."